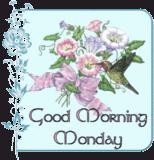 G'day Mates!
I have been sick with a viral respitory infection, so please excuse the absence. I am still under the weather, though the herbs do help, but I wanted to share with you and not just abandon you!
So today I will share a few miscellaneous recipes...Enjoy!
~Peace~
Herbal Recipes
For Healing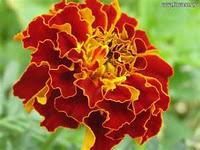 Versatile Marigold Salve~
This aromatherapy salve is wonderful as a first-aid treatment against insect bites and stings from bees, mosquito's, gnats, horsefly and jellyfish stings. Marigold has a long tradition of medicinal use. It is soothing, antiseptic and anti-inflammatory. This versatile antiseptic salve is great for cuts and grazes as well.
30g fresh marigold petals
30g petroleum jelly
5 drops tea tree essential oil
1.
Melt the petroleum jelly in a saucepan over a low heat.
2.
Add the freshly collected marigold petals. Simmer for 10-15 min. stirring constantly
3.
Allow the mixture to cool slightly
4.
Stir in the tea tree oil and pour into sterilised screw-top jars

Moisturising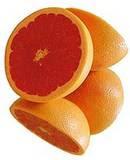 Lip Balm~
This is a great recipe for healing dry cracked lips. It will seal in moisture into your lips as well as combating cold sores with their antiviral properties. You can also add wheatgerm for its vitamin E, it also acts as a natural preservative.
5g beeswax
70g cocoa butter
2ml wheatgerm oil
5 drops myrrh oil
3 drops grapefruit oil
1.
Melt the cocoa butter and beeswax  in a bowl over a pan of simmering water, stirring constantly
2.
Remove from the heat and stir in the wheatgerm oil
3.
Allow the mixture to cool slightly. Stir in the essential oils
4.
Before it has set, pour into small glass jars with screw-top lids

Protecting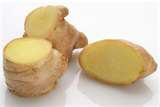 Aromatic Vapour Rub~
This aromatic rub is great for symptoms of cold and flu, and can be used on babies and children alike. Depending on your needs use the oils listed for each symptom:
For A Night Time Rub:
Daytime Rub:
Chesty Coughs:
Sinusitis:
Other Ingredients To Add:
2g petroleum jelly
Small screw top jar
1.
Place the jelly in  heatproof basin over a pan of water. Bring to the boil.
2.
Simmer until the jelly has melted and remove from heat
3.
Add 10-15 drops of you preferred oil. While warm, transfer to small sterilised glass bottles with screw-top lids.
4.
Apply to the throat, neck and chest