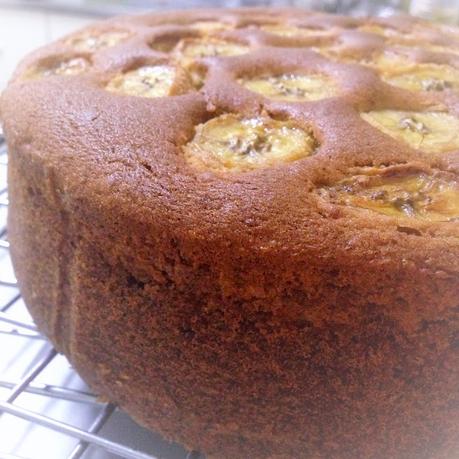 My first post here after the Chinese New Year!  Oh my! Time really flew! I wonder if it's just me or are you experiencing the same feeling too?  So happened I was baking this banana cake and was surfing the internet when I saw Joyce's post for Little Thumbs Up which is themed banana.  Talk about timely coincident! Now I can link up too!
Here's the recipe with reference from Ellena's post here.
Ingredients:
250g salted Butter, soften
140g Brown sugar
4 large eggs (65g)
270 self raising flour
1/4 Teaspoon Baking Soda
240g Ripe Bananas, mashed and mix with a tablespoon of lemon juice
Banana (slices) for decoration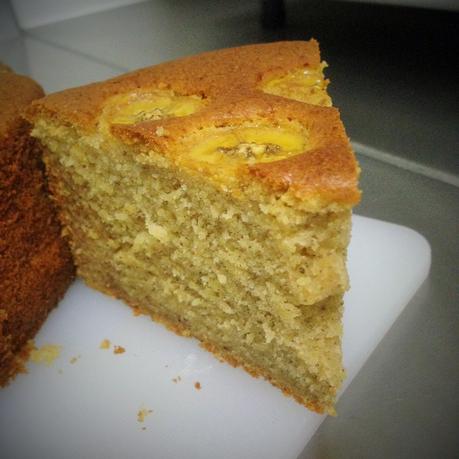 Method:-
1. Preheat the oven to 165°C (degree Celsius), grease and line a 8″ round cake pan with baking paper.
2. Beat butter and sugar using an electric mixer until light and fluffy. Beat in eggs one at a time until well mixed. Scrap in between each egg to get a well mixed batter.
3. Next fold in half portion of the sifted flours (flour, baking soda and salt) then add in mashed banana and stir till combined before adding the remaining flours.
4. Pour batter into prepared cake pan, top with sliced bananas.
5. Bake in preheated oven for approximately 50 minutes until a skewer in the middle comes out clean. (For my oven it took 70 minutes for the cake to be fully cooked).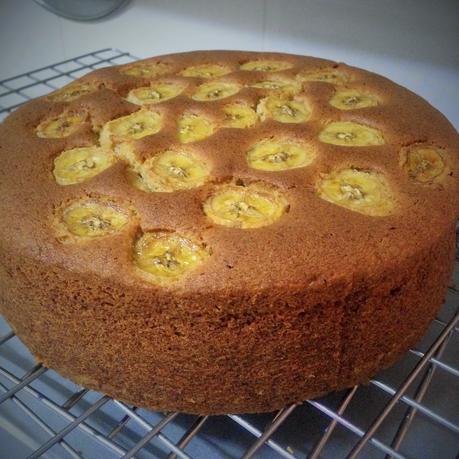 This post is linked to Little Thumbs Up (March 2015 - BANANA) event organised by 
Zoe of Bake For Happy Kids
 and 
Doreen of My Little Favourite D.I.Y
 and hosted by 
Faeez of Bitter Sweet Spicy.