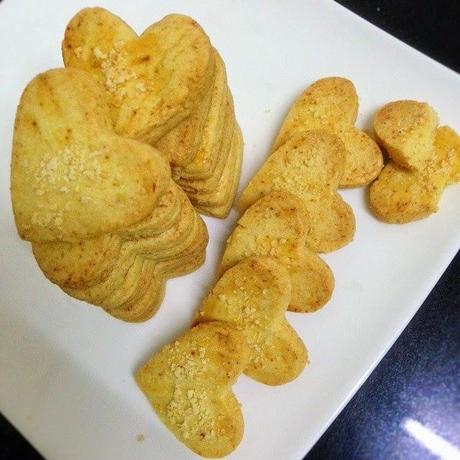 Almond Cheese Squares shared by a FB Group member,Cecilia Chia, who adapts this recipe shared by Shalin Poon which was published in Sin Chew Newspaper.

Since I still have some cheese powder, I gave it a try and found it to be quite delicious. Not quite the normal cookies which is sweet, this one is saltish with only a hint of sweetness. The cheese definitely stands out. If you like to try something different from your usual repertoire, try this.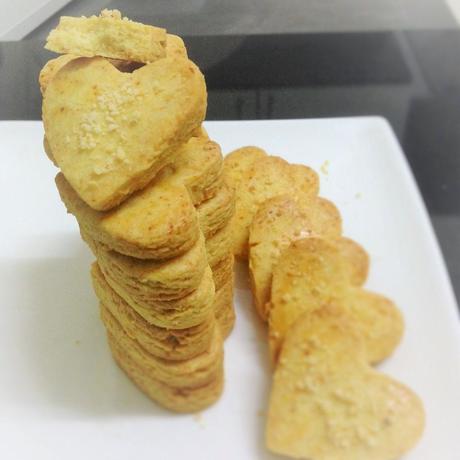 Almond Cheese Cookies - ingredients below is my own changes
Yields about 40-50 pieces depending on size and thickness
A
55g butter - softened (salted)
15g oil - need to add a couple more drops if dough is too dry
10g icing
30g Parmesan powder 
1 1/2 teaspoon honey
B
120g plain flour
15g potato starch (original was corn)
25g ground almonds
Egg wash - yolk + some white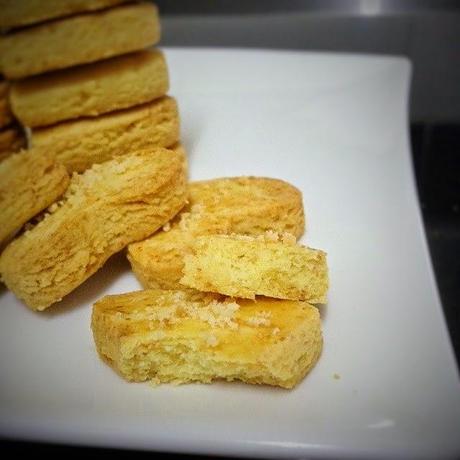 Method:
Mix A to form a thick paste before adding B and mix into a smooth dough. Add more oil if dough is too dry.
Cut with cookie cutter of your choice and transfer to a tray lined with baking paper. Brush egg wash and sprinkle some almond powder or finely chopped almonds if you wish.
Bake at 150C for 20 mins. (I used 140C with fan for 15 mins)