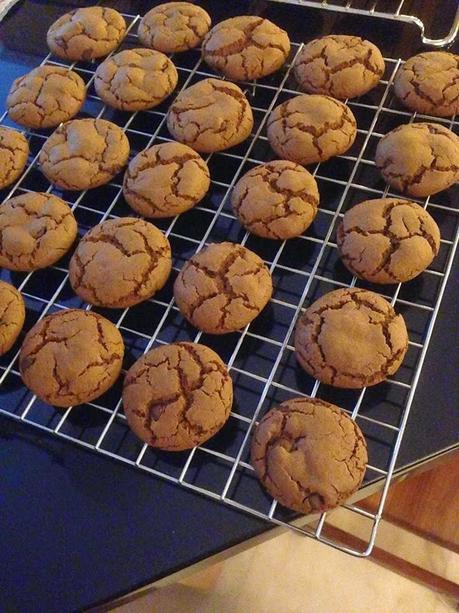 This recipe is very easy and delicious. Only need to use a large mixing bowl to mix.  The end result is a very moist, chewy and spicy cookie that is a delight to eat! It is a bit on the large side so I would reduce the size of the cookies if I were to bake this again. It's yummy if you like ginger and spice and of course, chocolate!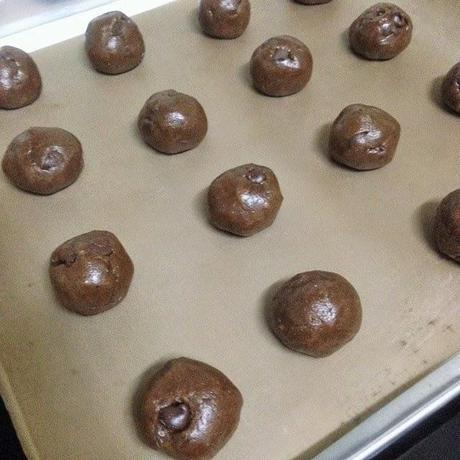 Make sure they are spaced well apart, these cookies spread a lot!
Ginger Chocolate Cookies mostly adapted from Pastry Studio
Makes 3 dozen cookies - I would make it smaller the next time I bake these, I tend to over eat large cookies!
2 C flour
1 T cocoa powder
2 t baking soda
2 t powdered ginger
2 t cinnamon
1/2 t salt
pinch freshly ground black pepper
4 oz (8 T) butter, melted
3/4 C dark brown sugar, packed
1/2 C granulated sugar
1/4 C molasses (I melted my hardened molasses with a bit of water and measure out 1/4 cup)
1 egg
2/3 C crystallized ginger, finely chopped
4 oz bittersweet chocolate, coarsely chopped - I used semi sweet chocolate chips
Preheat oven to 350F (175C).  Line baking sheets with parchment or silpats.
Sift the flour, cocoa, baking soda, spices, salt and pepper.
Combine the melted butter, sugars, molasses and egg until thoroughly blended.   Stir in the flour mixture.  Add the chopped ginger and chocolate.
Scoop the cookie dough into 1 tablespoon portions and form into balls.  Place 12 on each baking sheet.
Bake for 10 - 12 minutes (I bake mine for 15 minutes as I find it still a bit on the soft side).  Cool on a wire rack before removing from pan.  Store in an airtight container.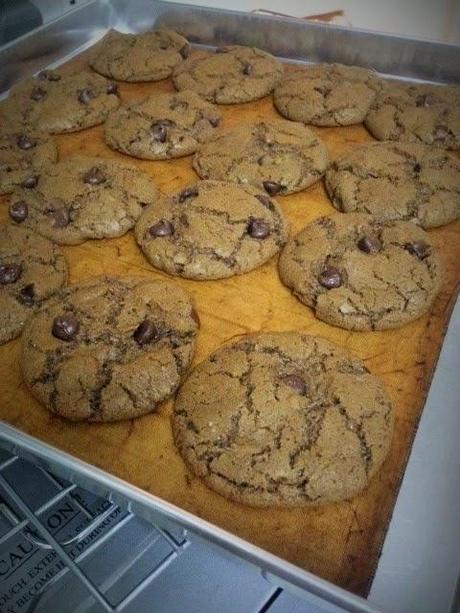 Ugly but yummy!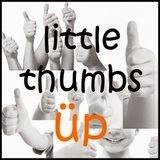 I am submitting this post the Little Thumbs Up Event hosted by Grace who blogs at
Life Can Be Simple
 and organised by
Zoe
and
Doreen
.