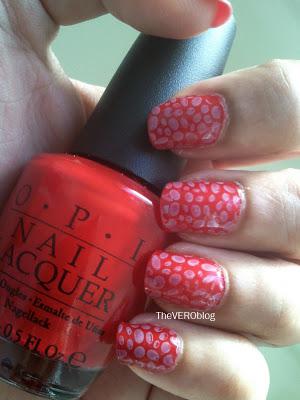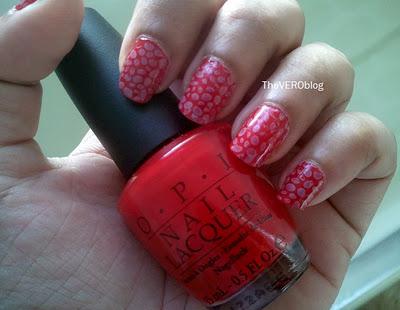 Just a quick post for you guys. I am not going to talk much.. I have got tons of stuff to do!
Base Color: OPI O'Hare & Nails Look Great!
Stamped: Zoya Dove
Plate: BM-211
Thanks to everyone who has been entering my 2011 Holiday Giveaway! I am thinking I might add a prize if I hit 325 followers. If you haven't entered yet, you have until December 17th. You can click the picture of the prize on the right hand side of this page to be taken to the entry form. Good Luck!