I don't often wear liquid liner as sometimes it feels a little to defined and formal for me, as I like to have soft, basic make up. But when I saw this in Boots I knew I had to have it. I have already used it in a tutorial check it out here, but I thought it was so great I had to let you guys know. So it is from Miss Sporty, which is a really cheap brand, I think nearly if not everything is under £5. I swatched it on my hand and it gave such a definite black line. I was so impressed. So I bought it home and tried it out. It claims to be waterproof, and it does last all day without smudging but when tested in water it did start to flake away.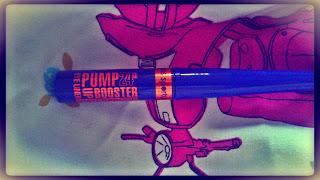 It is very black, and it does give a harsh yet defined look. The actual nib is very easy to work with and gets smaller towards one end so you can do different styles with it.

Here it is on my tutorial
I think this is such a great product for under £5, so I think you should all go out and buy it if you are looking for a good liquid liner.
Thank you Love Allie x x x x x
Pinterest
 | Twitter | Ask Allie