Hi chickies!
Well we've made it through the first half of another week! I hope it has been a good one for all of you. Mine has been pretty laid back... thankfully! Sometimes crazy weekends can be fun, and sometimes they can be pretty crappy. All I'll say is that I'm glad it's over ;) 
Anyways who's ready for another mish mash challenge day?! Today's theme is book and I was so excited! I've really been wanting to do some Dr. Seuss nails for a while now and today's theme was a perfect way to get them on here :) 
I started with a base of Lime Crime Once in A Blue Mousse on all of my nails. Then I painted all of the details on with acrylic paints. When everything was pretty dry I added the top coat and the design was finished! 
Before you look at the pictures I've got to tell you guys that they look a little different. I've still been struggling with my camera settings, I really can't figure out whats wrong with it. But I've decided to change my background color from black to white to see if you guys like it better. Also, my last picture is a bit of an experiment, I changed my settings to hi-key and the picture came out super light... I'm not going to lie I kind of like the way it looks LOL! So check them out :)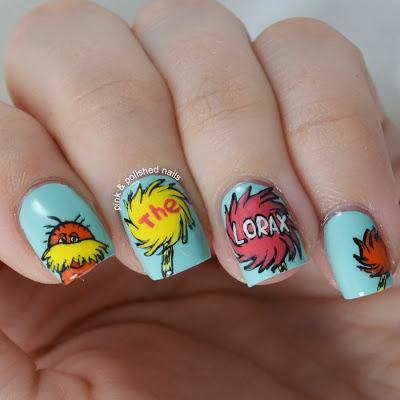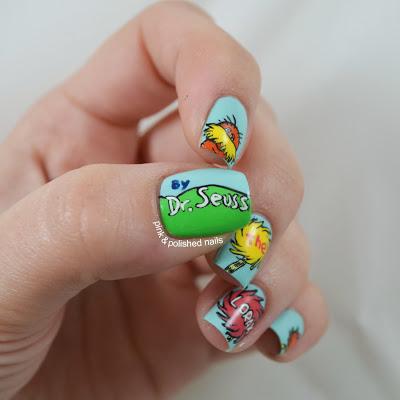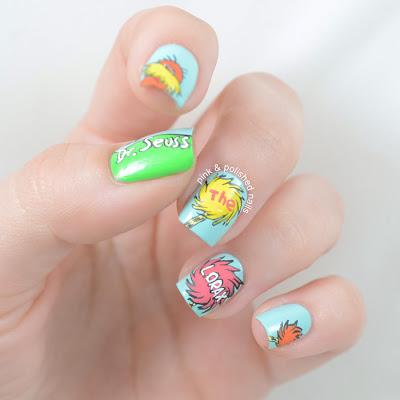 What do you think? Do you like the white background better? I think it showcases the polishes better then the black did. And what about that last picture? I really like the way it came out. Let me know if you think I should keep them this way!
Thanks so much loves and don't forget to check out everyone else's book nails for today! :)