Hello loves!
Ahhhhhh! So I was supposed to post something yesterday I'm so sorry guys! This nail tech course is a LOT more intensive then I thought it would be. But don't worry I refuse to let it take me away from this blog :) 
Anyways today is Wednesday and we all know that means more Mish Mash challenge! Today's theme is blue, too bad I didn't see this before I could have used last weeks nails for this! -_- Lol oh well!! 
I didn't really know what to do for today's theme so I kind of just doodled until I came up with a design that I thought might work. I finally decided on a design that was supposed to look like cubes but it ended up coming out a little more abstract then that. 
I started off drawing the design on my nails with black acrylic paint. Then I went back and filled in the diamonds with Maybelline Color Show Navy Narcissist, Maybelline Color Show Blue Blowout, and Sally Hansen Silver Sweep. I went over the lines again with acrylic paint. I added some Poshe to finish the design!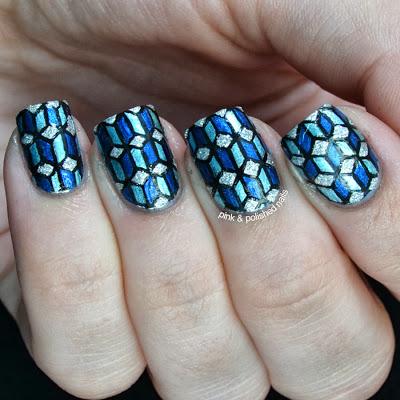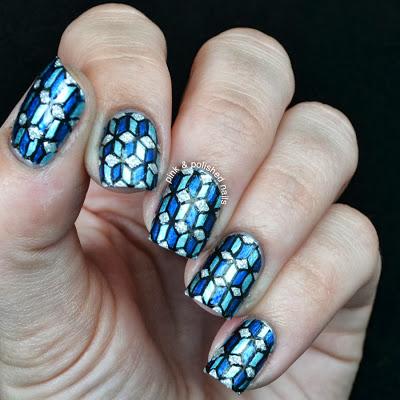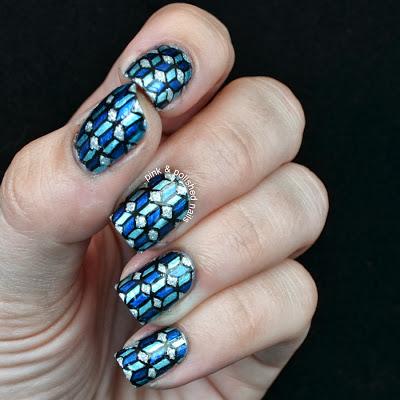 Overall I think they came out pretty cool! I'm so loving the length of my nails... but as soon as I post this I have to go file them down quite a bit :( I've been trying to save a few breaks for a while and it's just not working anymore. *sigh* What's your favorite nail growth product?
Thanks so much lovelies! Don't forget to check out everyone else's blue nails today! :)