Mmmm there's nothing like a good mint polish to really get you excited about doing some nail art. LOL but really mint is such a flattering polish color and I've just been obsessed with it lately so of course I had to incorporate it in some animal print nails!
I started with a base of China Glaze Too Yacht To Handle on my index and pinky nails. On my middle and ring I used Sally Hansen Real Nail Polish Strips in the gold french tip design and placed them high to create a half moon. Then I sealed them in with the clear strips that came with the package to make sure they adhere to my nails nicely. Next I created the leopard print using TLLB Spiked Hot Chocolate and Wet n Wild Black Creme. I added a dotted outline to the half moons using China Glaze Too Yacht To Handle and added a dot of China Glaze Mingle With Kringle on my index and pinky nails. Finally I sealed everything in with a layer of Seche Vite and that was it.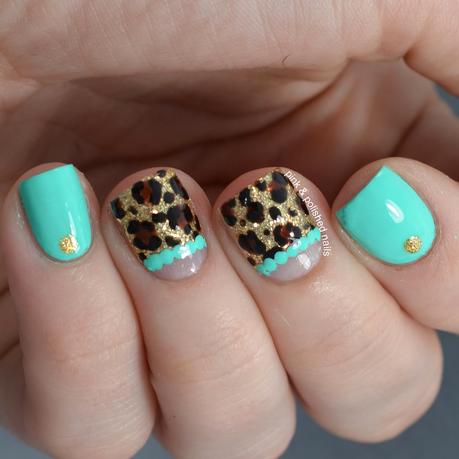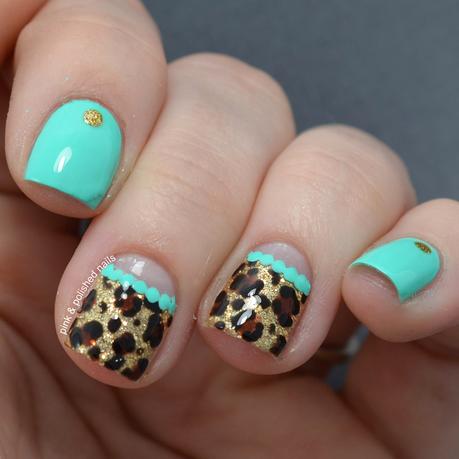 I really feel like the mint compliments this gold so well. It adds the perfect amount of brightness and gives it such a sweet finish. 
What do you guys think?
Thanks loves :)