Good morning guys!
Or morning for me anyways.  
If you missed my post the other day I'll just recap a bit. Today is a special day in the nail community, on Tuesday, July 16th, we all lost a beautiful girl named Talia. Talia was an inspiration to the beauty community. She was a very special 13 year old girl who was battling two forms of cancer: neuroblastoma and preleukemia. Despite her challenges she put a smile on her face every day and brought beautiful makeup and nail tutorials to us all. She was truly the strongest girl I've ever had the honor to know and so very amazing at everything she did. 
Today, July 19th, the nail community has banded together to bring mint manis to honor miss Talia Joy. The last photo she posted on instagram was of a mint mani and the wonderful Nicole from Nail Polish Wars thought it would be great for all of us to show our mint manis for Talia. I think that's and absolutely amazing idea. So here's my mint mani for the beautiful little girl who was stronger then anyone. I started with a base of ORLY Gumdrop and did a glitter gradient using ORLY Sparkling Garbage on my thumb, pointer, middle, and pinky nails. I also put a little rhinestone at the base of each of those nails. On my ring I did two full coats of ORLY Sparkling Garbage and stamped over it with a little bow from BM-317 with L.A Colors striping polish in black.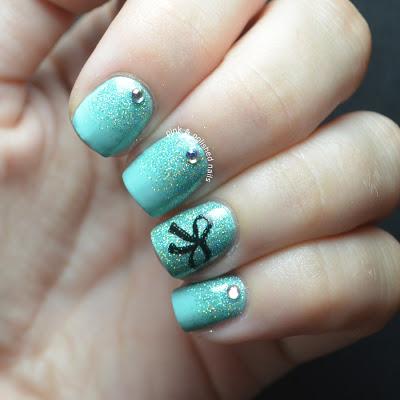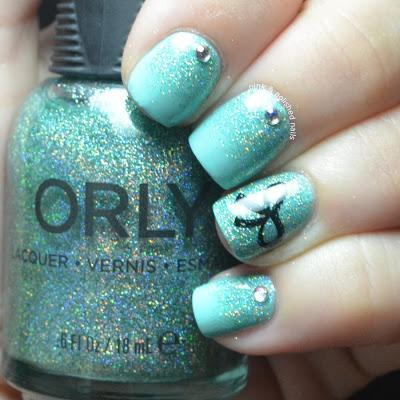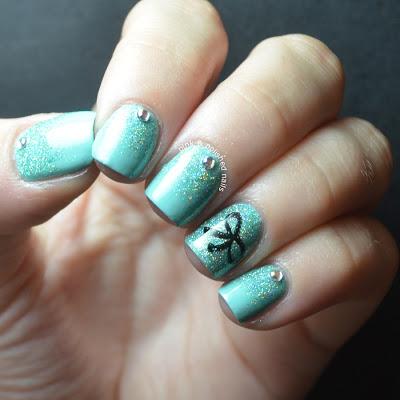 I really love how these came out, soft and sweet. 
For anyone wanting to participate today the hashtag is #mintmanisfortaliajoy. This is for Facebook, Tumblr, Instagram, etc.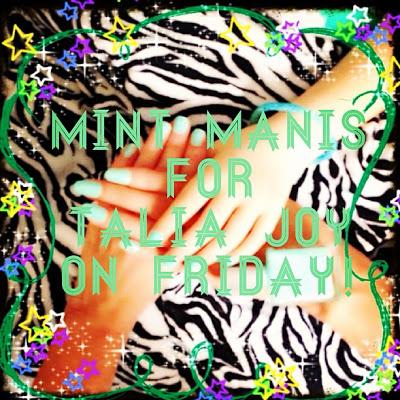 If anyone want to link their blogs up you can pick up the inlinkz code right HERE. But don't forget to add your name in the actual inlinkz! 
I can't wait to see everyone's love for Talia Joy and her friends and family. Rest in peace beautiful angel and make sure you show all those angels up there how to do their makeup and nails!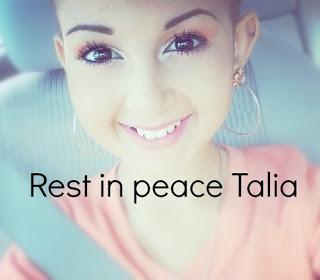 Thanks so much for reading guys. :)