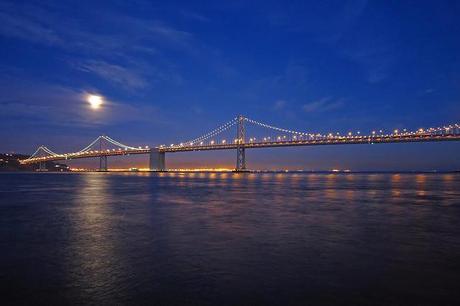 Now, I'm the first to admit that I've been known to throw words around on this site like minimoon and familymoon (I don't think I can be accused of using babymoon yet ). But the truth is, I'm not really keen on them – they feel a little faddish and contrived to me, and are rather verging on the twee. That said, they easily convey in one word exactly what you want people to know – such as a mini-honeymoon, or a honeymoon en famille.
But really? I think we should call things what they are. A honeymoon is a holiday that takes place after a marriage – theoretically, it's your first married holiday together. And that doesn't stop being the case just because you've only gone away for two days to the B&B down the road, or because you've taken your five-year-old, or because your wife is pregnant. It's still your honeymoon – a chance for you to spend some time with your new husband/wife, enjoying the fact that you're married, and that you've just made a huge, public commitment to each other.
So, if you're going away for a few days after your honeymoon to somewhere a bit closer to home, and then taking the trip of your dreams a few months, or a year, or three years, later, let's call it a honeymoon – because that's what it is. To call it a minimoon is to imply that it's less of a honeymoon. And what about the other trip? I don't think there's any  law about how many honeymoons you can have…so that doesn't have to stop being your honeymoon. Likewise, traveling with your children (or your friends) doesn't make it any less a honeymoon; as long as the major components – yourself and your husband/wife – are present, it should still be a honeymoon, and doesn't have to be dressed up as something else (what would you call a honeymoon with friends? A friendlymoon? Shudder).
I have to say that the honeymoon-related word I hate the most is maximoon, partly because it makes me think of sanitary items, and also because it suggests that once you get over a certain length of time the word honeymoon becomes quite inadequate. Which is rubbish. And how long is a maximoon? Anything over two weeks? One that means you have to take a sabbatical or give up work?
So, here's my plea: let's call things what they are, no more fancy, essentially meaningless terminology. If you're newly(ish) married and are going away to celebrate that with your other half, regardless of whether it's down the road or to Australia, for one night or one month or one year, it's your honeymoon. And that really doesn't need dressing up or dressing down.
Photo courtesy of Kevin Collins