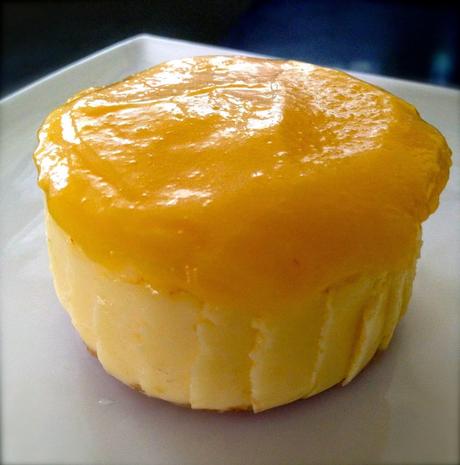 I finally made this cheesecake after drooling over Anne of my bare cupboard's very delectable photos on her cheesecakes....so yummy! I made the lemon curd last weekend so it's easier. I baked mine in two muffin liners and a heart shape pan as I do not have mini moulds.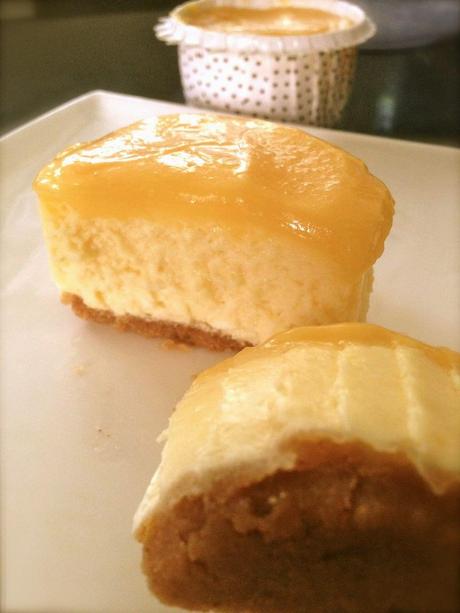 Recipe adapted from Anne's blog here and she adapted this from The America's Test Kitchen : Family Baking Handbook
You'll need sixteen 2 x 1 1/4-inch loose bottom tins or these muffin liners
Below is the full recipe and in blue is Anne's modified half version which I am following too. The instruction is also modified.
Crust :
5 oz crackers or tea biscuits 135 grams light digestive biscuits
6 tablespoons unsalted butter , melted and cooled 45 grams unsalted butter , softened
3 tablespoons sugar omitted this
* Process digestive biscuits into food processor until fine then add butter and pulse to combine . Put about 1 tablespoon of crumbs into the prepared tins and press firmly and evenly . Freeze for about 20 minutes .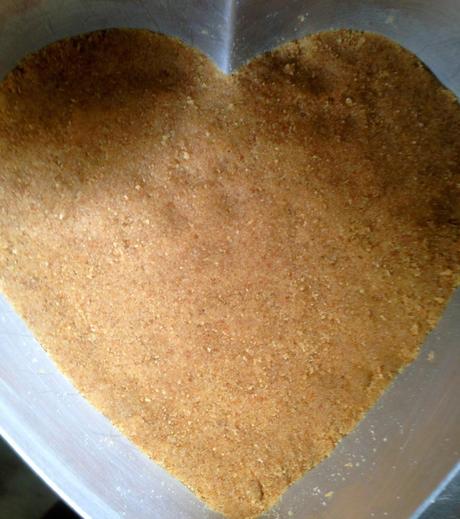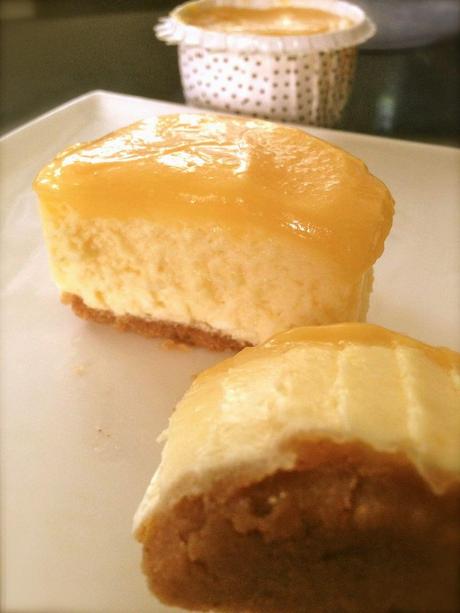 * Preheat oven to 325°C / 160° .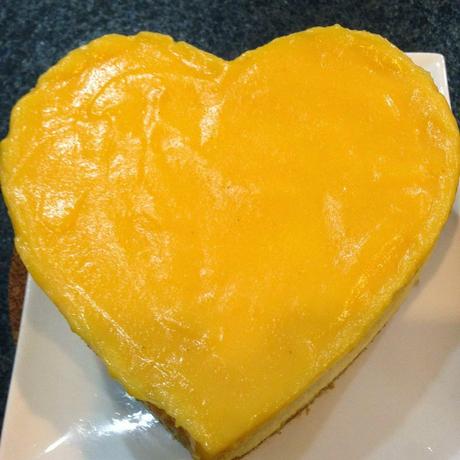 1/2 cup fresh lemon juice