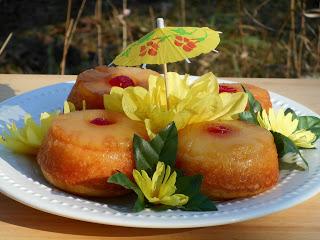 I have the great honor in participating in the 2016 Dole Packaged Foods Rose Parade "Live in Green" Foodie Blast Party.
At "Live on Green." Dole California Cook-Off Champion Ally Phillips of Alley's Kitchen will perform live cooking demonstrations and share quick and fun recipes featuring Dole Packaged Foods' products. 
On January 1, tune in to watch the Tournament Of Roses where Dole Packaged Food's float, "Soaring Over Paradise," explores the world's rain forests. The float includes four waterfalls, a zip line that travels through the rain forest canopy and a flock of Macaws that appear to take flight over the floral gardens.
Count down to the Rose Parade with Dole Packaged Foods at the first "Live on Green" event in Pasadena. Families are invited to indulge in food, entertainment and fun activities at free three-day event in Downtown Pasadena, Dec. 29 and 30 from 9 a.m. To 8 p.m., and Dec. 31 from 9 a.m. to 3 p.m. at the Pasadena Conference Center. · 
Dole recipes are so easy to make, and these Pineapple Upside Down Mini's are so easy to make, and people will love them. I made them and brought them to a Christmas Party and people LOVED them. You will have people asking you to make them and for the recipe 
2 Cans of Dole Pineapple Rings (20 oz)
1/3 Cup of butter
2/3 C Brown Sugar
1 package (18 oz) Yellow Cake or Pineapple Cake Mix
9 Cherries Cut in half
Melt your butter and mix in your brown sugar and put it evenly in your muffin tins. Now drain your pineapple and make sure you save the juice. Next put your pineapple rings in the brown sugar mixture.   Next put in your cherries, cut side up. Set aside. Now mix your cake mix making sure instead of water you use your reserved pineapple juice. Now put in 1/3 cup of batter on top of each pineapple. Bake for 20 minutes, until a tooth pick comes out clean.  Let it cool for 5 minutes then turn it over onto a cookie sheet.  Go around the edges before flipping over.
Please make sure that you use a bigger muffin tin because it will not be able to hold the batter.