This has to be one of my favorite puds and with the girls coming over for a little dinner party I shrugged my shoulders and headed off to Tesco deciding to give it a go. Needless to say the girls were suitably impressed and I beamed a little inside at my handiwork!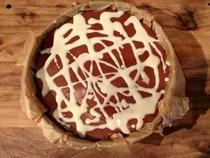 I have to say it was very easy to make but looked as though I could have been slaving away at it for hours which was exactly what I was hoping for. So for those of you who like myself enjoy 'moonlighting' as a domestic goddess I thoroughly recommend you try this!
This is what you will need ...
250g plain flour
75g Caster Sugar
175g Butter softened
1 tin carnation caramel
200g plain chocolate
80g white chocolate 
To make the shortbread base, mix the flour and caster sugar in a bowl. Rub in the butter with your hands until the mixture resembles fine breadcrumbs. Knead the mixture together until it forms a dough, then press into the base of the prepared tin. Prick the shortbread lightly with a fork and bake in the pre-heated oven for about 20 min or until firm to the touch and very lightly browned. Cool in the tin.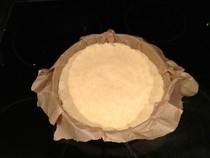 After the base is cool (and this is the hard bit) open your tin of carnation caramel and using a spoon spread over the shortbread. Once this is done suck spoon to efficiently remove all traces of caramel (this part is essential to show thanks to the caramel god)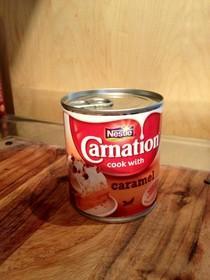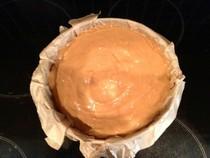 For the topping, melt the chocolate slowly in a bowl over a pan of hot water. Pour over the cold caramel and leave to set.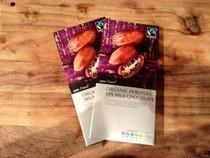 Finally melt down your white choc using the same method as before and then drizzle randomly all over cake to create a lovely Jackson pollock type effect!
Leave to set for at least an hour before your guests arrive, serve with ice cream and sit back and enjoy the praise!