If I ask you Bangaloreans, "What is the best thing you would like to do if you had to entertain guests or spend some quality time with your family/friends/colleagues; if you had like around 4-5hrs with you??".. You may reply -
Considering the amount of time we all spend on the roads in Bangalore... indulging in most of these things have to be thought well in advance as it takes a while to get to from point A to point B. What if I say there is one place which has lots to do for all age groups & can keep you entertained while you really don't have to worry much about getting there because it is in the centre of the city with great connectivity (Ample car parking, metro station 2 mins walk away, Uber/Ola or even the BMTC stop is just around). I'm raving about SMAAASH!!! So much of fun tucked away under a single roof...! Gaming (arcade games, Virtual reality games, Cricket, football, racing...dance off's, bowling to mention a few!).. fun.. great food.. a dance floor.. a well stocked bar, live broadcast of different sports!.. great offers (Beer all week long at 49/-!!!, buy one get one on a select menu on Tuesdays, a power lunch... loads more check their FB page for new upcoming offers!!)...
Bar Available - Yes, Fully stocked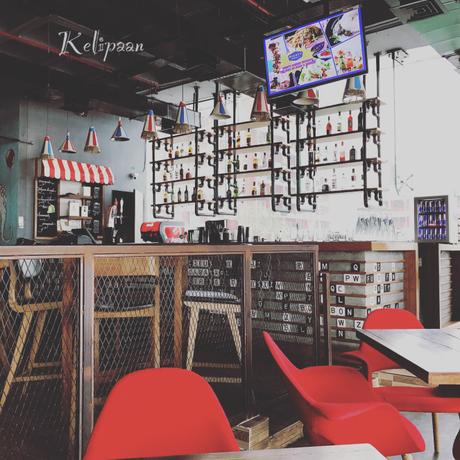 Ambience - Charged & fun, nostalgic too because the restaurant is Carnival themed. Clean & well spaced seating.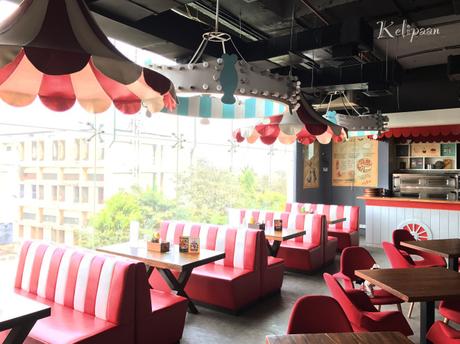 Highlights - Option to dance or play games in SMAAASH while you enjoy their yummy high quality food with a good portion size at reasonable prices.
Offers* - They have loads of them...
Kingfisher Draught beer at 49/-INR :D, I ain't joking.. Monday through Friday they serve you beer at 49/- all day long (11am-11pm).
SMAASH Tuesdays, BOGO offer on a selected menu (Both drinks & food).
Unlimted Drinks with lip-smacking appetizer platter starting at 699/-INR.
Set Menu lunch.
Weeknights double fun offer.
* Kindly check with the management about offer availability as these are all promotional offers which have validity dates...
My Take - Like I mentioned earlier SMAAASH with the Mighty Small Cafe is the ultimate way to unwind & spend some fun & quality time within the city. Their carnival theme
will get you all nostalgic.
Very cosy & colourful seating. The bar is also done up very nicely. Loved the alphabets placed to make words all under the tables of the bar. A view of the Ulsoor lake from some parts of the restaurant. Loads of natural light streaming in. Though I did not visit them in the eve, heard that the restaurant looks even prettier in the night.
The food they offer ranges among the cuisines & dishes we Indians love i.e. Chinese, Indian, Continental, American, Italian,Mexican. There is something for everyone's fancy - wings, nachos, fries, salads, wraps, burgers, pizza's (Freshly made, thin crust, small or Sicilian Pan), pasta's, biryani with a twist, Indian curry's & breads. Along with all the savoury they have a delectable menu for desserts as well, all prepared by their in-house patisserie chef which includes - Rainbow cake, jar desserts, sundaes etc..
I loved their water glasses.. a slightly bigger sized cutting chai glasses :).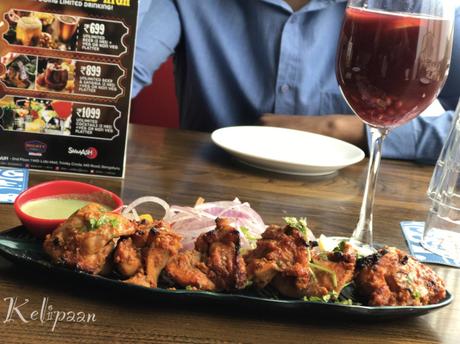 I tried their amazing Flame grilled Tandoori chicken which was succulent & well marinated. They were bursting with flavour & were perfectly spiced. Served with mint chutney & sliced onions on the side. Paired this with their Pomegranate & Citrus Sangria. 🙂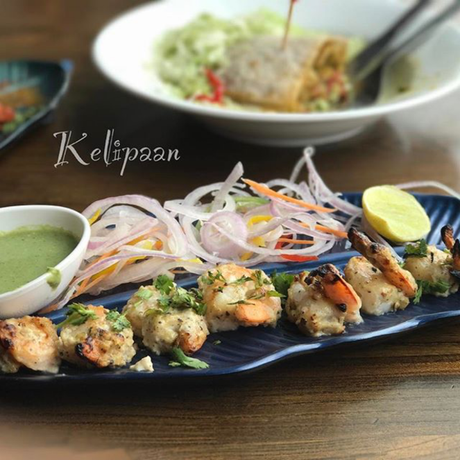 Their flame grilled creamy garlic pepper prawns were out of this world.... kept me craving for more.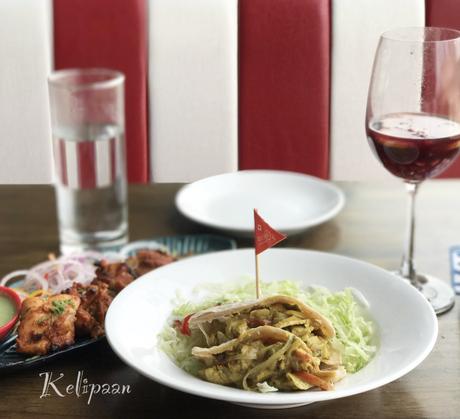 Also dug into their Indian chicken curry pita bread, the curried chicken was coconutty, very flavourful and mildly spiced.
Their cocktails are also refreshing, you must try their LIIT's, specially their Maui Waui Iced Tea, it is definitely a refreshing drink to beat the heat in Bangalore & a couple of these are potent enough to give you a happy high ;).
Their platters again won't disappoint you. "Mighty portions" as they call it ;), perfect when you are with a gang.
The staff is very warm & helpful. Ask them for help & they will suggest something good based on your choice of meat or hunger level :).
With the summer vacations setting in soon, the best place to have some family fun!!! 🙂
Address: 1 MG - Lido Mall, 2nd Floor, 1 MG - Lido Mall, Trinity Circle, MG Road, Someshwarpura, Ulsoor, Bengaluru, Karnataka 560008.
Contact Number for reservations: 080 2506 6900.
Average price for two is Rs.1200 with alcohol, exclusive of taxes.
Tip - Suggest you to make a reservation if you plan to spend time in both SMAASH & eat at the Mighty Small. Even weekdays they have a lot of corporate parties happening & it can get crowded.
#bangaloreblogger #bangalorefood #foodblogger #restaurantreview #mightysmallcafe #kelipaan #goodfoodindia #lovetoeat #foodie