Pan Asian food has always captured Indian hearts from eons, this one is a fairly new addition to the food scene in Indiranagar Bangalore. It's QSR based & lets you get a darn good bite of food from across South East Asia.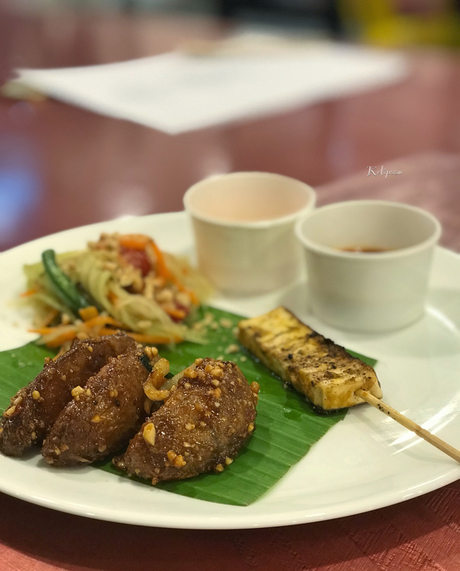 The ambiance is stark, bright n clean with some greenery. Popular Music 🎶 playing in the background.
We had the chance to meet the very talented Head Chef Arup who has trained himself at various parts of the world & understood how very passionate he is about the food he serves & how he sources all the basic ingredients required for his cooking from the respective parts of South East Asia.
I went over to try their menu for the Thai Festival of Lights called "Loy Krathong" & boy its a true culinary delight. The menu has some very traditional dishes from Thailand cooked the authentic way. We were served samples from this specially curated menu created for the festival.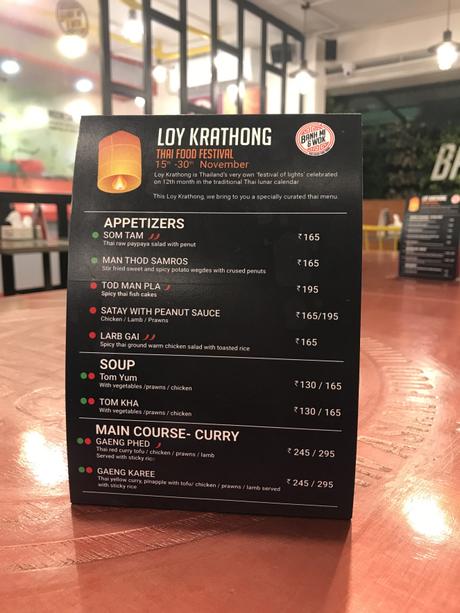 Started off with some Thai iced tea which has some condensed milk & good tea flavour. Loved it & ended up having 2 of them 😀. They also have bubble teas to offer. They are non dairy & quite refreshing.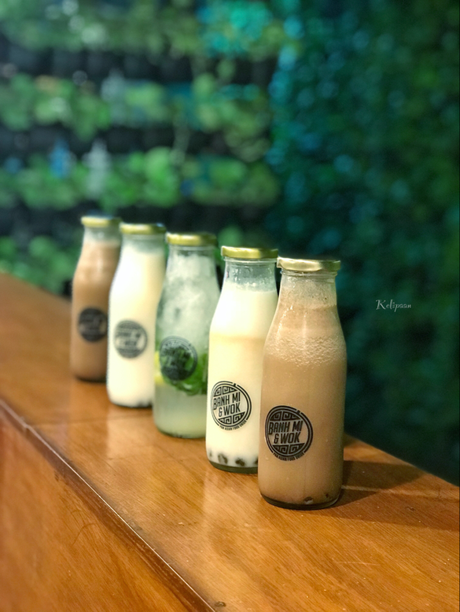 Don't miss out on the spicy fish 🐠 & prawn 🍤 cakes called Tod Man Pla, thin cakes which are packed with flavours & truly delightful. Larb Gai was delightful as well 😋.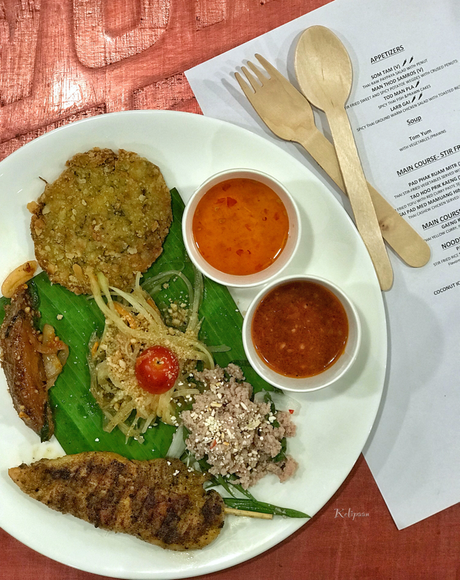 If you are a vegetarian don't miss the "Man Thod Samros", these are stir fried potato wedges, tossed in a sweet n spicy sauce along with some spring onions , garnished with some crushed peanuts.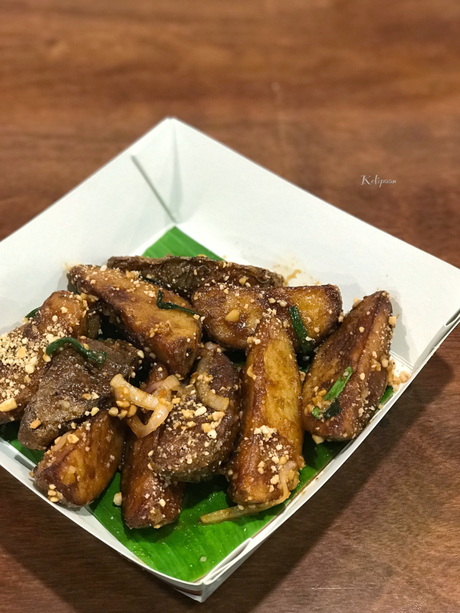 The tom yum soup was authentic & perfect for the chilly Bangalore weather 😀. Tried the vegetarian counterpart from my friends bowl & was equally divine.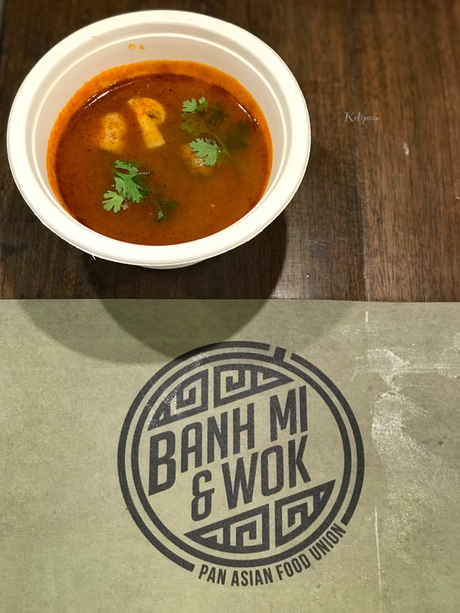 For the main course I had the Thai cashew chicken with sticky rice. I also tasted the Veg Thai yellow curry which had pineapple n tofu, a lovely fragrant curry. Also got to taste the very authentic Pad Thai, but was a little too tangy for me.
The deserts were also something to remember 😀. Coconut ice-cream with fried Banana with toasted sesame seeds.
Tab Tim Krob that's what all you lovelies who die for coconut flavoured desserts should grab after a meal here 😀!!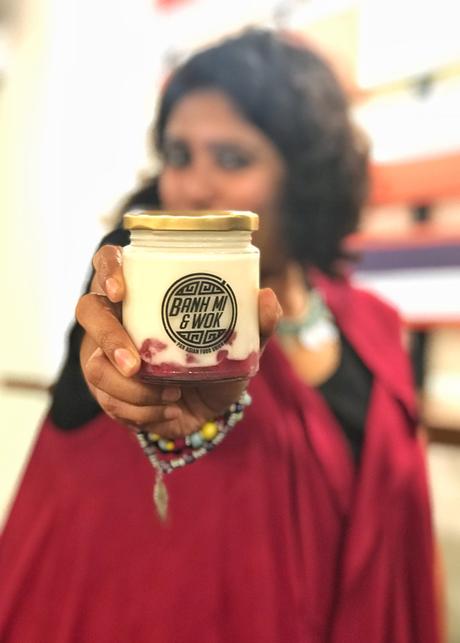 Have you heard of Rose flavoured water chestnuts dunked in heavenly fragrant coconut 🌴🥥 milk with bits of WAIT FOT IT .. jackfruit.. 😬😋😋!!
They are located strategically which cannot be missed & since it's a qsr it is a lovely option to grab a quick bite if your pub hopping.
I'm surely going back to try their Banh Mi's 😀 & other delicacies they have to offer.