Forage.. From the time I heard about this place & how it transforms food I have been waiting to go get a bite of it 😀.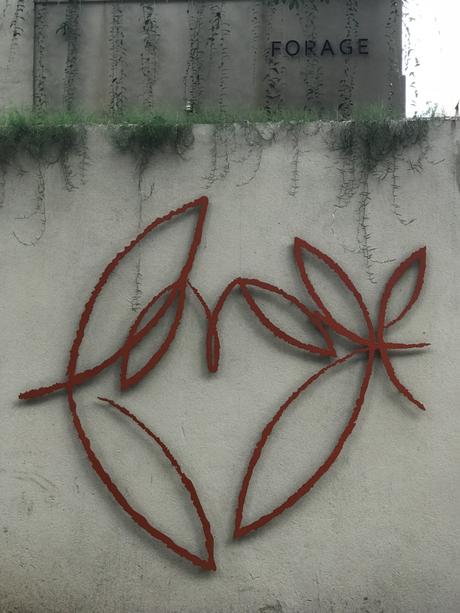 They believe in serving food which is pure & yet they turn it into something extraordinary. Healthy twists, keeping all the actual flavours intact without masking it with too many additions! If you are foraging for food like this then look no further.
If you remember the old "Ice n Spice" in Indiranagar.. that's where these guys are located. Don't look for that same old building that housed Ice n Spice, they have totally redone the place to something so beautiful & chic that you will be in awe.. its colourful yet simple with loads of plants around 😀.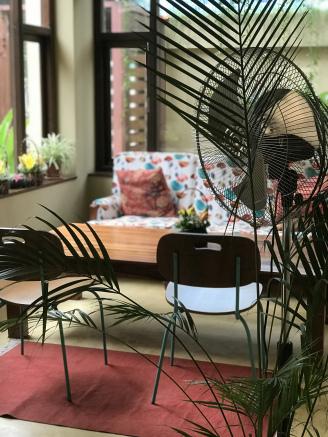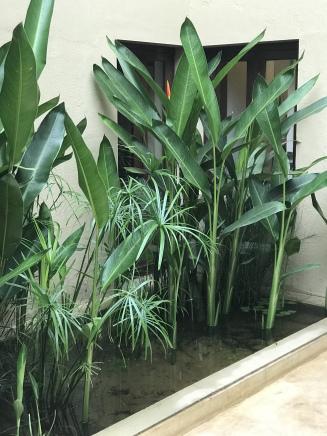 Their seating area is well spaced out & there are indoor bits which is like a house with a cute little library & loads of cozy corners.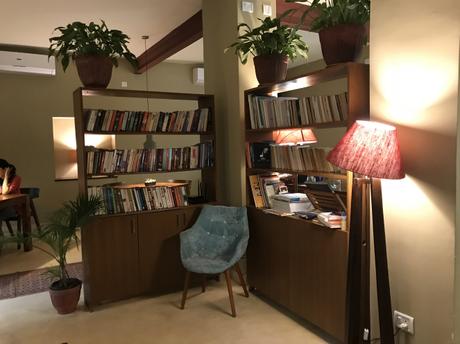 Perfect for a quiet date 😀. There are a few tables outdoors as well, it is covered but has loads of natural light streaming in. They plan to open a small wine bar on the terrace soon. I'm looking forward to that 😀.
The hostess is lovely & she knows what she needs to about the place. They serve wines & they don't serve chicken or paneer. I'm sure many of you have this 😱 for an expression. But, I did not miss it one bit. They have the red meats & seafood 😀 and they are cooked so elegantly that you will want to keep going back 😀 for more.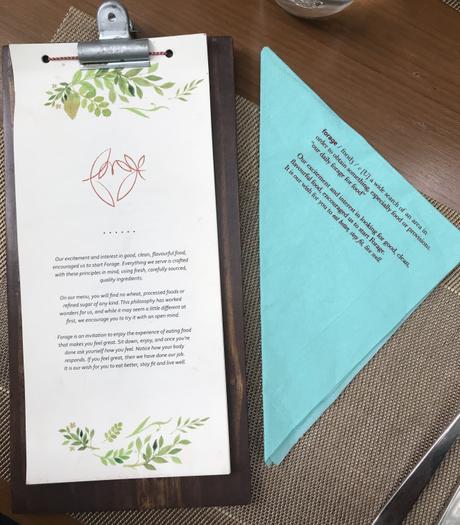 Their menu isn't extensive, it's apt & red meat lovers, you will want to order it all 😂😂. We tried a couple of salads which I loved. The dressings & the simplicity just blew my mind.
1. Quinoa Salad (to die for for a salad lover 😀, chickpeas, creamy lime tahini dressing with a crunch from some toasted sesame).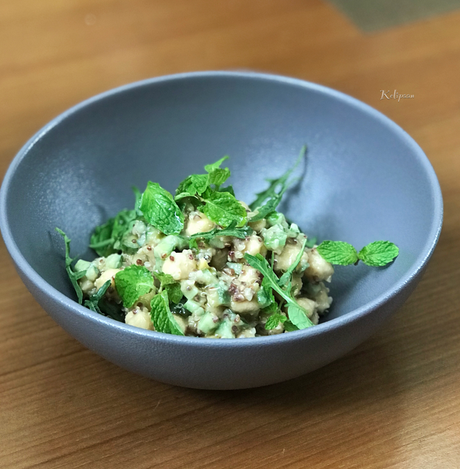 2. Beet & Orange Salad (crunch from walnuts, red wine vinaigrette).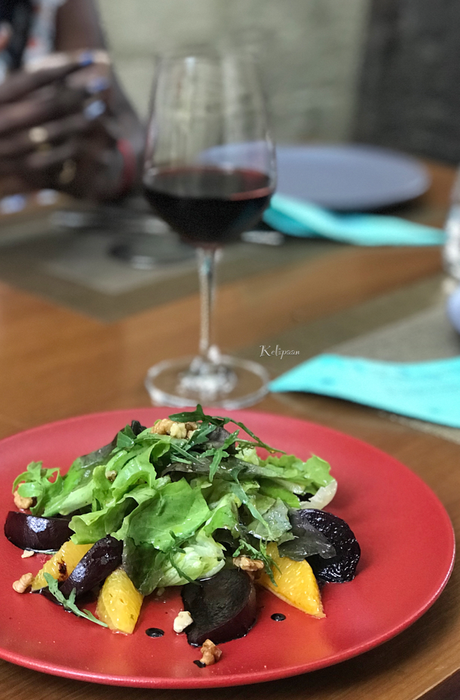 For the starters we got ourselves the
1. Sourdough bread basket served with olive tapenade.. it jus disappeared in no time 😀.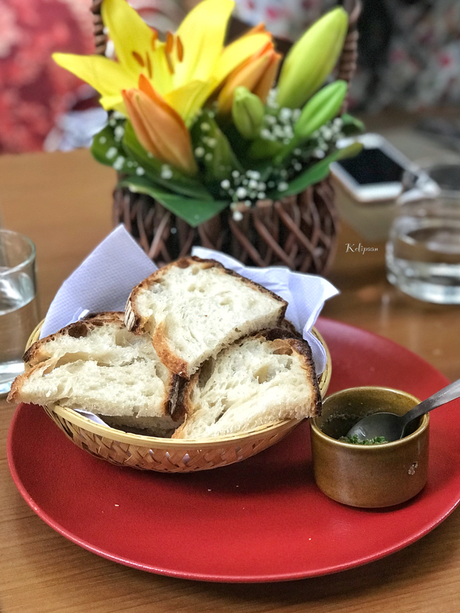 2. Peppered Sausages - pork sausages with some juicy tomatoes 🍅 & fennel (must try !!!)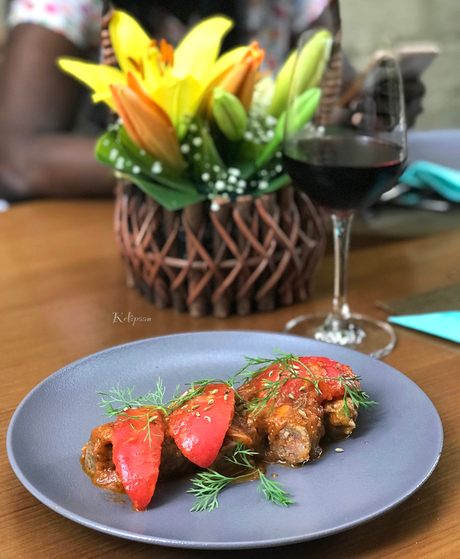 3. Petit lamb chops - perfectly done with a white wine reduction & rosemary 😋.
For the mains we got the
1. CharGrilled veggies - the smoked cauliflower purée served with this is sensational 😋 (Must try !!).
2. A piece of cake - a slice of steamed red rice Cake topped with some crunchy greens & prawns 🍤 all in a creamy coconut sauce. Very comforting for a Mangalorean 😀.
3. Sea Bass orange - poached sea bass, with some veggies in gingery Orange sauce.
The desserts were again really amazing. We got one of each 😂😂. The best bit is they are not too sweet, n there are options for everyone. Chocolate lovers don't miss the chocolate torte 😋. If your into herbed desserts the Panna Cotta with basil & coconut will make you go gaga 😀. The cashew & date creme caramel is a welcoming change from the usual creme caramel's we eat.
If bitter coffee is what you seek in your dessert then it's the Coffee Panna Cotta for you, don't blame me, you will get hooked..!!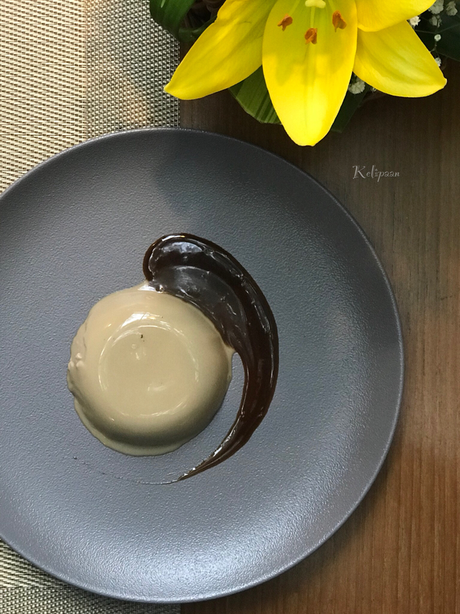 Colourful plates, each dish plated wonderfully, with love & passion. It sure does tempt you 😀 & won't disappoint you one bit!
You have simply wowed me Forage. I will definitely keep coming back for more 😀.