When I think about 612East it just makes me feel warm & fuzzy. Their space has that lovely long balcony with the lush, green trees 🌲 of 12th main Indiranagar as a backdrop. For me, it's A perfect place to unwind & reminisce about some of the best days spent in Indiranagar with my girl pals.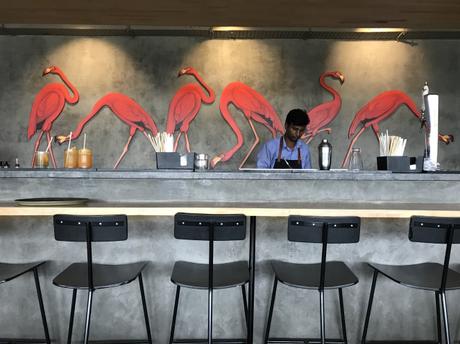 Their decor is plain n simple with flamingos all over which adds a pleasant touch to the ambiance. Their space is spread across 3 floors which includes a space for private parties on one floor, the regular service area with the smoking n non-smoking area spread on one floor & the rooftop has some covered & open bits. The rooftop will be lovely too for the evening. They have some succulents on each table to add a bit of green 😀. The comfy balcony seating has lots of cushions & very cosy, it is something I already raved about, didn't I??. But I did feel the tables could have been a little wider, found it getting cluttered all the time. I had no complaints about the music 😬, good classics played all the time & ensured they added some cheer to the conversation, the afternoon we visited 612.
Boy oh boy, their barman is a genius, the cocktails looked so fancy. But, I found most of them a little too sweet for my liking.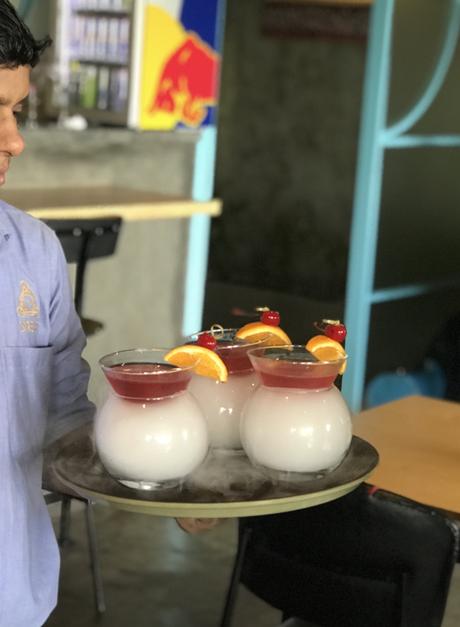 We started off with molecular Jägerbomb shots, which is a packet of frozen Jäger dunked into a shot glass of red bull. It was quite interesting & fun.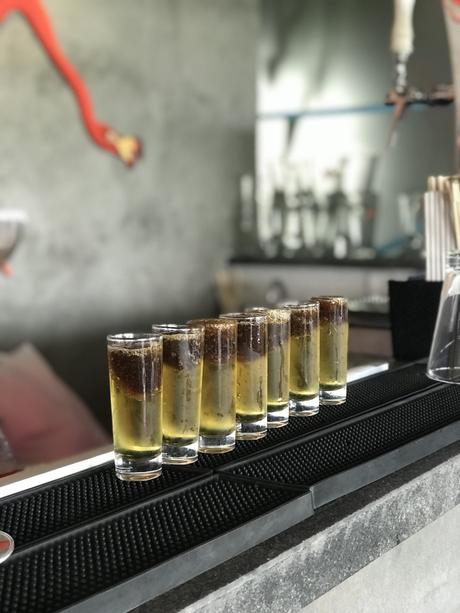 What I liked the best was something called the "Mystic Candy", a rum based drink with bitters, mint, cotton candy & lime. So the drink arrives with a big chunk of cotton candy 😬, on the top of a martini glass, which melts away when you pour in the cocktail & it turns to an electric pink 😬 drink. The best bit was, it was not sweet, just the way I like it 😀.

They have a extensive menu for both food & drinks. Loads of choices & may confuse you as everything may seem to be interesting. So let me help you 😀. Among the starters, my recommendation would be:
1. Kurkuri bhindi - super crisp & chatpata. Perfect to nibble with your mug of beer 😀. (deep fried bhindi tossed with onions, lemon juice & some sweet & sour date, tamarind chutney)
2. Choux pastry spinach & mushroom tartlets. ( The vegetarians friends gobbled it up even before I could even get a whiff of them..! So you know how good they are 😬. )
3. Smokey Bacon & prawn croquettes - need I say anything else 😬?!.
4. Grilled honey chilli beef - Warning beef lovers.. very addictive! Marinated well & cooked to perfection..
5. Twice cooked pork belly - heavenly! Found it a little too much on the fattier side but what the heck, it's braised pork belly pieces tossed in Hoisin sauce.. 😀.

The lava stone grill Pathar ke kebab, were a little off, something about the flavours did not really work & I disliked it.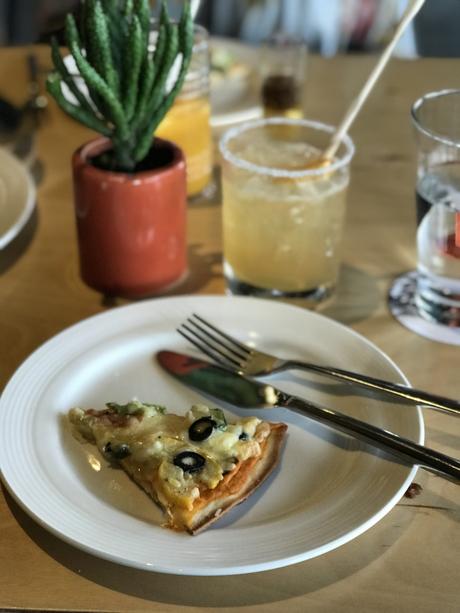 If you like to indulge in pizza's then do try their
1. Grilled vegetable Hummus pizza
2. Smoked bbq chicken pizza
I did not have space left for the main course, so I opted for a salad, but the salad portion is also quite large. I got myself the "lava stone grilled beef salad". It was a delightful salad with Romaine lettuce tossed in a creamy yogurt & mustard dressing & dusted with some Parmesan cheese 😋.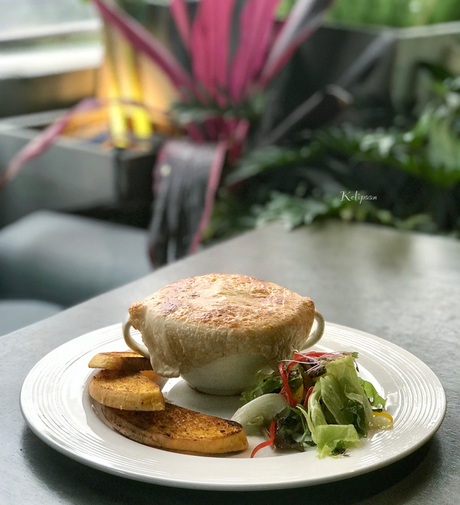 My friends tried the Pork Vindaloo pot pie, I did take a bite 😉, but it was a little too sweet for everyone's liking. My vegetarian friends loved the grilled vegetable yogurt cake. Their burgers are massive & a complete meal in itself, order them only if you are famished or please share it 😀.
Among the desserts, the Key Lime Pie (deconstructed version) was a big hit, I loved the lemon curd 😬😋. Coconut creme brûlée was also heavenly .. 😀. The churros was too oily & we did not enjoy it.
I would say 612East is a lovely place to relax n enjoy some good food over great music when you are around Indiranagar.
Address: 612, 12th Main, Above Entertainment Store, HAL 2nd Stage, Indiranagar, Bangalore
Average Cost: ₹1,350 for two people (approx.) with alcohol
Timings: 12 PM - 12 AM on weekdays & till 1AM on weekends