Just the place you would want to go to if you are celebrating something very special & plan to get away from the din of the city! I would say it's perfect for a proposal dinner 😬! It's Uber romantic & the food is just surreal!! Kick back forget the world for a bit & just indulge in some culinary marvel that Ging has to offer you, not to forget that gorgeous view of the city from the 10th floor 😀!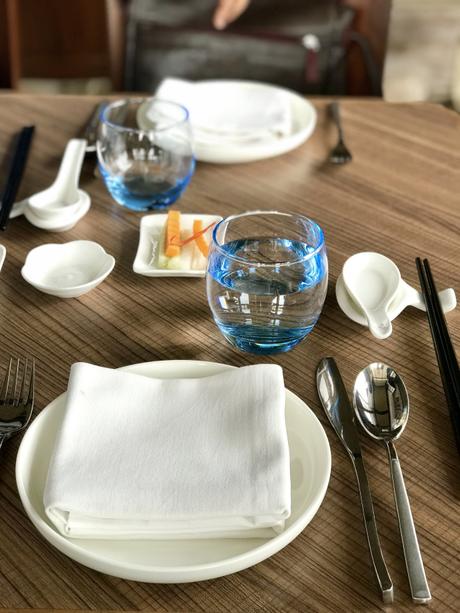 They aren't open for lunch on weekdays, they open only at 5pm on weekdays. Weekends they open for lunch at 12:30pm.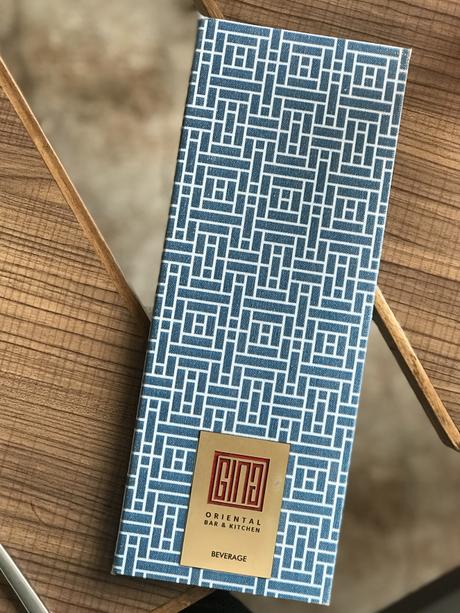 I went over for lunch, on a chilly weekend afternoon! The decor is clean & stark! High ceilings with large glass panes making sure loads of light streams in & also making sure you get that amazing view 😉.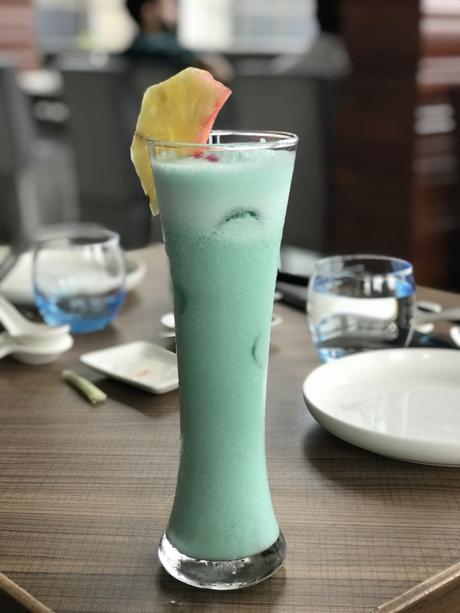 They also have a long balcony with seating clubbed with their bar. You can also catch a glimpse of the chefs putting together some dim sums at the counter inside the restaurant.
We tried a whole lot of interesting dishes from their menu. Colourful looking prawn, chicken & pak Choi dim sums, my fav was the Spicy Prawn Har Gau, crispy fish 🐟 is a must try! Golden pumpkin prawns (got to try them to believe how wonderful they taste 😋). Try their Sriracha tofu if tofu is your thing 😀. Their hot pot sea bass is also delightful 😬. The Mushroom 🍄 hibachi rice is so buttery, that it will surely blow your mind 😀.
One of the best tasting Hakka noodles ever was here!!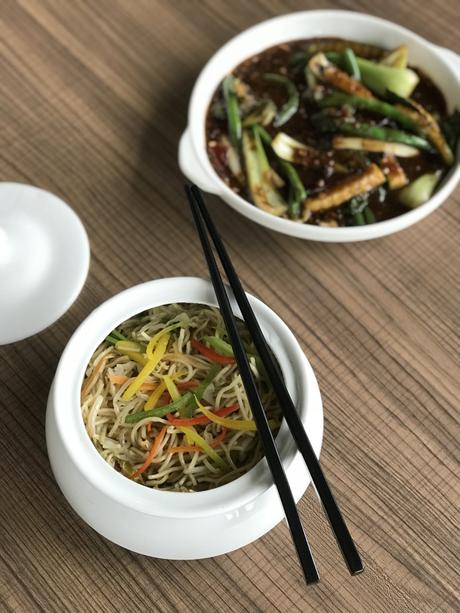 The dessert that followed after this was also brilliant - "Assorted seasonal mochi". Colourful fruit ice cream wrapped in Japanese Mochi 😋! N it was very sweet! So it was just my thing 😀. My favourite was the guava 😀.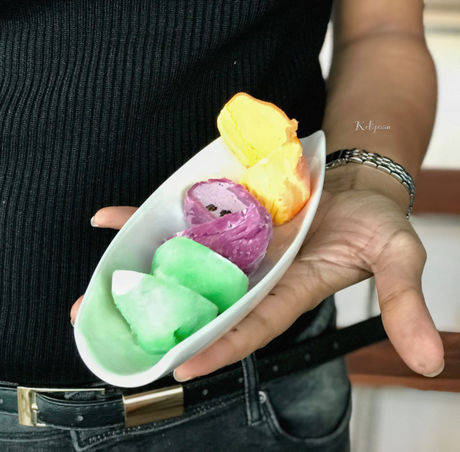 Ging truly knows how to tickle your taste buds if you love some great tasting Asian food. Kudos guys, keep your amazing work going!