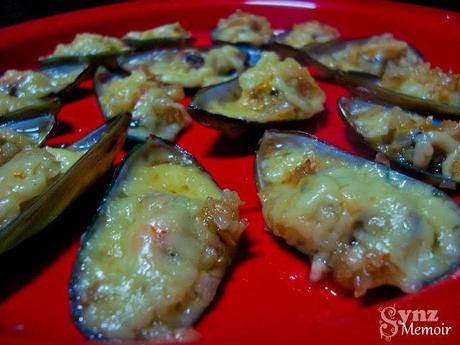 Baked Tahong or Baked Mussels is a popular seafood appetizer here in the Philippines. In fact, this is one of my favorite appetizer. I was so excited when my father bought a new microwave. This means I can cook more food with the help of it. I never thought baked tahong can be cooked in a Microwave. But my sister's boyfriend knows more about cooking than I do. He volunteered to make these baked tahong for us.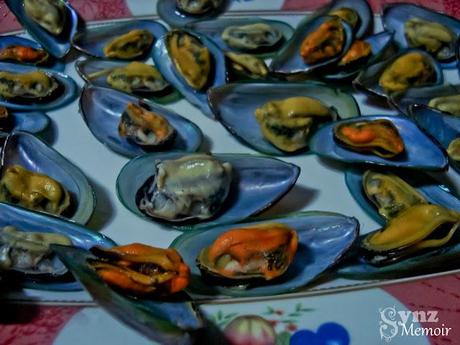 Making baked tahong is quite easy. You'll just need mussels, butter, cheese and sauteed garlic. First, you need to open up those closed tahong. To do that, put mussels in a pot of water. Bring to boil or until all the mussels opens. Remove other half shell of mussels and arrange the remaining shell in a plate.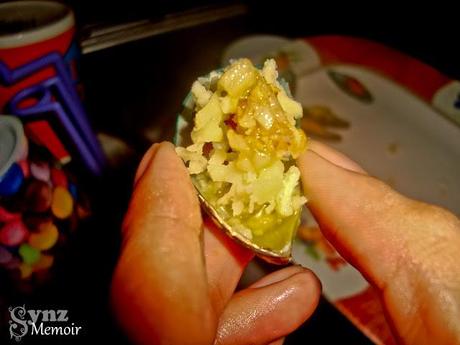 Top the mussels with butter, grated cheese and sauteed garlic. Arrange it in a microwave safe plate and place inside the microwave for 2 minutes or until cheese melts. Transfer baked tahong in another plate afterwards and serve. 
Microwave Baked Tahong Recipe
Ingredients:
1/2 kg Tahong/Mussels (cleaned and boiled until shells open)
5 cloves garlic (minced and sauteed)
1/2 cup butter (melted)
1 cup quickmelt or ordinary cheese (grated)
Directions:
Remove the other half of the shell and arrange the remaining half in plate. 
Place some butter, cheese and sauteed garlic on top of the mussels,
Place mussels in a microwave oven safe plate and put it inside the microwave for about 2 minutes or until cheese melts. 
Remove from microwave and transfer in a serving plate. 
Serve appetizer while it's hot. Enjoy!