Written By: Nicole Cunha
Date: May 5, 2012
It was a year ago today when
Miciah Bonzani lost her life after a routine dental procedure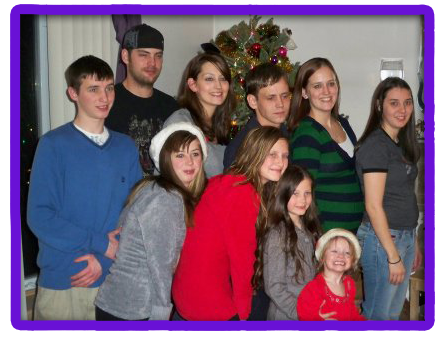 Bonzani comes from a large family – she has nine siblings, three of which are younger than her. Sadly, Miciah suffered from a heart condition called Tricuspid Atresia and as a child had undergone three heart surgeries because of the disorder.
Miciah was a sophomore in the Junior ROTC program and had dreams of joining the Navy when she graduated High School. Her JROTC instructor, Chris Washlaski said that she "was a wonderful student with a great personality" and "She always made people happy."
According to Melody Lattanzie, Miciah's mother, there is a bit of confusion as to what procedure Miciah was going into the office to have done. Melody's ex-husband and Miciah's father, Kenneth (Sonny) Bonzani, told her that he was taking Miciah in to have two cavities filled and to have another tooth (that was coming in wrong) looked at. At one point there had been some talk of Miciah getting her wisdom teeth extracted and Melody told Sonny that Miciah could not have that procedure done. Mrs.Lattanzie was informed by Miciah's dentist that due to her heart condition she could not receive Nitrous Oxide and if she did she would die from it. Miciah would have had to have her wisdom teeth extracted in a hospital under the supervision of an anesthesiologist. Melody states that Mr. Bonzani assured her that Miciah was going to be awake and that she was only going to have her cavities filled.
Miciah's family and friends are baffled as to why on May 3, 2011 Miciah was administered Nitrous Oxide by the same exact dentist that once informed her mother that Miciah would die if it was used. This case is currently under investigation and more details will be released as we learn of them.
Melody says that she knew instantly that Miciah was not going to make it when she received the phone call on May 3rd. She goes on to state that she believed the cardiologist at the hospital also felt the same way. Miciah was removed from life support on May 5, 2011 and according to her autopsy the coroner reported that her death was caused by the Nitrous Oxide.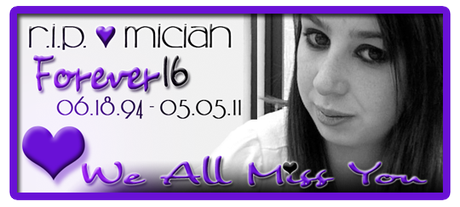 Miciah's friends and family will hold a memorial
in the parking lot of the Valley High School
at 8:00 PM on May 5, 2012