By Lorraine Mirabella, The Baltimore Sun
9:30 p.m. EDT, June 30, 2013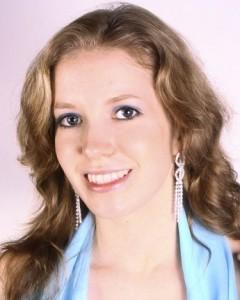 Jenny Olenick
April 6, 2011
The mother of a Howard County teenager who died after dental surgery wants to see all pediatric dental procedures that use general anesthesia take place in hospitals someday.
But for now, Cathy Garger hopes to shed light on dangers surrounding routine dental visits that she believes led to the death of her daughter, 17-year-old Jennifer Michelle "Jenny" Olenick, and other pediatric patients. Olenick, a junior at Marriotts Ridge High School, died in April 2011, 10 days after losing oxygen during a wisdom tooth extraction procedure at an oral surgeon's Columbia office.
"I had never heard of anything going wrong in a dentist's office before, so at first when Jenny died, I thought, 'this is a freak accident. This doesn't happen to other people,' " said Garger, who had been a stay-at-home mom to her only child.
In the two years since Jenny died, Garger has discovered more similar cases than she'd ever imagined. She began building a network of family members who've also lost children to dental-related deaths. Now, the Woodstock resident is launching a grassroots group devoted to improving dental safety — Families Eliminating Dental Deaths Urging Precautions, or FEDD UP.
The group, being formed as a corporation that eventually will seek nonprofit status, hopes to work state by state to increase awareness and press for uniform standards and regulations governing emergency medical procedures in dental offices. In Maryland and other states, dentists are regulated by state dental boards.
Longer term, FEDD UP aims to require procedures under general anesthesia to be performed in hospitals, where advanced life rescue measures would be available. But the first course of action will be calling for a national Dental Safety Day.
"I feel like my conscience is leading me to this, specifically making people aware that children do die in dental offices," Garger said. "I do believe these deaths are unnecessary, and I believe we can prevent them."
In March 2011, Jenny Olenick was a high school junior and honor roll student who sang and played piano and guitar and planned to study music at college in Boston. During an appointment to have four wisdom teeth extracted, her heart rate decreased and she lost oxygen, according to an autopsy report. Paramedics who responded were able to resuscitate her, but not before she had suffered severe brain injury. She went into a coma and died 10 days later of lack of oxygen to her brain during surgery, the report said.
"It was like a bad dream," her mother said. "No one ever expects their child to have an emergency when they're simply getting their wisdom teeth pulled."