By 
Amanda Formaro
I am all about breakfast. It's probably my favorite meal of the day as it gets you going, fueling your body for the day ahead. I'm also very much a morning person, which I suppose would explain my love of breakfast. Brunch is fun too, and when you can combine a gathering toward lunch time with the foods normally reserved for breakfast, I'm in!
Rating: 
5
Prep Time: 
10 minutes
Cook Time: 
25 minutes
Total Time: 
35 minutes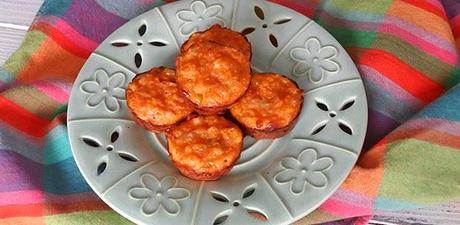 Mexican Quiche Bites - EGG RECIPE
Yield: 
2 dozen
Ingredients
1-1/2 cups (6 oz.) Sargento® Shredded Reduced Fat 4 Cheese Mexican
1 cup Egg Beaters® (or 4 eggs)
3/4 cup crushed seasoned croutons
1/3 cup chunky-style salsa
1/4 cup skim milk
1/4 tsp. cumin
1/4 tsp. garlic powder
1 tsp. dried cilantro (optional)
Instructions
Combine cheese, Egg Beaters, croutons, salsa, milk, garlic powder, cumin and, if desired, cilantro in large bowl; mix until thoroughly combined.
Spray mini muffin pans with non-stick cooking spray. Fill each cup with quiche mixture; do not overfill. Bake in preheated 375°F oven 25 minutes or until set and lightly browned. Cool 5 minutes; remove from pan. Serve warm.