On Christmas Eve we head to my Dad's side where most of my cousins have married, had kids, and already moved away.  On Christmas Day, as a younger generation we always head to my mother's side for the big feast and gift giving ceremony.  I'm the eldest of 28 Pangilinan cousins, Merry Christmas, BlessMyBag readers from us all in order of age! (Titas, correct me if my age accuracy goes wonky on the younger batch)!  If you can hardly spot me I'm the over-exposed one one on the left with boots next to Gabriel V. and behind Frankie.
– Julia, Paolo, KC, Gabriel, Gabriela, Kiana, Tahnee, Kara, Joshua, Timothy, Joey, Ella, Dony, Stella, Vince, Hannah, Miguel, Marco, Kaila, Benjamin, Frankie,  Raya, Ryan, Miel, Gino, Martin, MigMig, and baby Solana.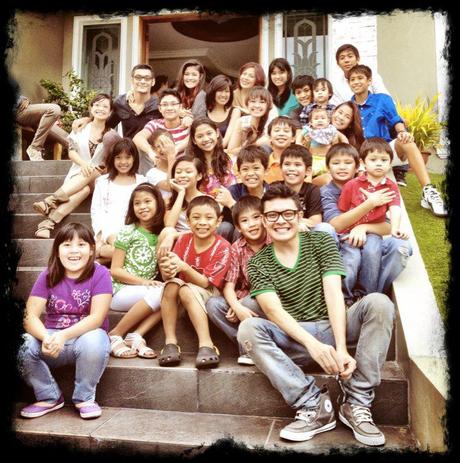 Isaiah 9:6-7
6 For unto us a Child is born,
Unto us a Son is given;
And the government will be upon His shoulder.
And His name will be called
Wonderful, Counselor, Mighty God,
Everlasting Father, Prince of Peace.