Mermaid stencils have been super on trend lately in the nail art community and I decided to finally get in to it and man, am I glad I did. 
These vinyls are from Stick It! Nail Vinyls and they are the mermaid stencils, they also carry large mermaid stencils for a larger print. 
I started with a bast of Wet n Wild Black Creme on all of my nails. Then I placed the stencil on my nail and sponged over it using Color Club Over The Moon, Color Club Kismet and a cosmetic sponge. I removed the stencils and sealed it all in with a layer of Seche Vite.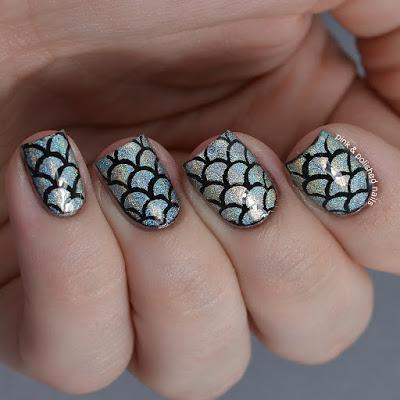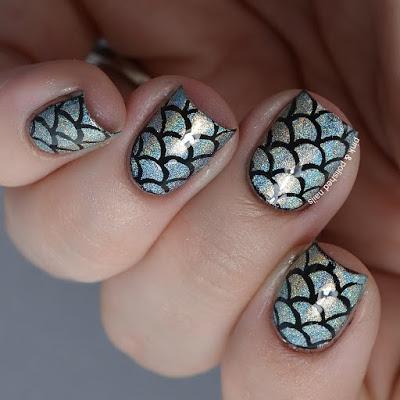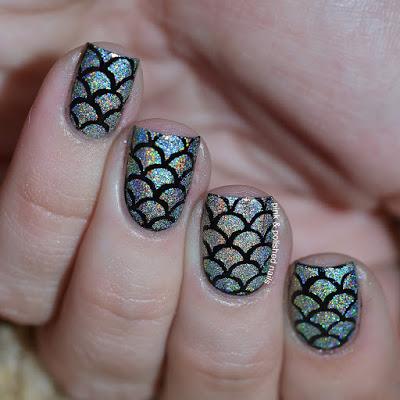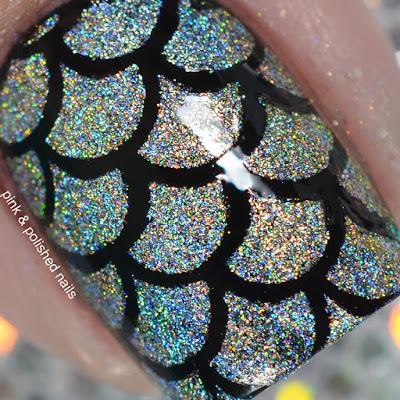 Okay these are SO FREAKING COOL! I can't believe I waited so love to try these out! My only problem is I can't decide if they look more like mermaid scales or dragon scales ;) 
Which on do you think they are?
Thanks loves :)