Since I ran this half marathon 3 weekends ago, it's about time I post a recap…woops.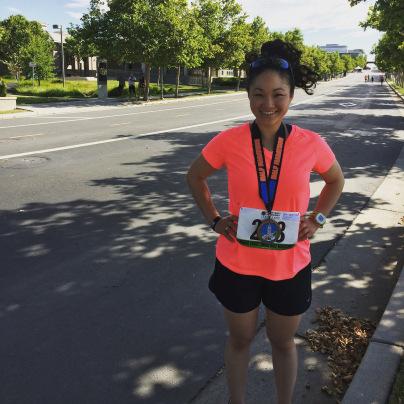 In my defense, I had finals and then my baby sister graduated college the following weekend so I was quite busy :)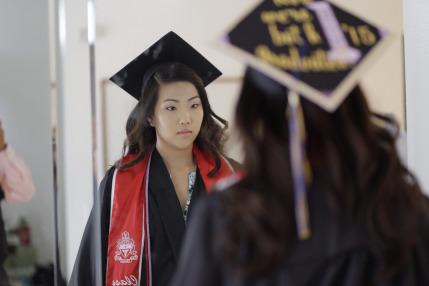 Photo cred- my dad
Also, check back tomorrow for a GIVEAWAY+my bathroom update (I redecorated. Not a poop story)!!
Back to the recap.
My super amazing and generous runner friend Michelle was pacing this event. She kindly offered me a race entry! At first I wasn't sure about this race. It's pretty far away from where I live (>2 hours) and kind of in the middle of no where. In the end I (obviously) decided to do the race because it's kind of close to where my grandpa lives and this way he could watch!
Day before race day
I was very good about hydrating. This race was supposed to be HOT, and I'm a heavy sweater. I kept my Calorie intake normal, but I shifted my carb:protein:fat ratios so that I was eating more carbs. Also eliminated "dangerous" fibery foods i.e. foods that could make a runner's butt explode at mile 6.
Race day
Wake up was 4 AM because the race started at 6:30AM. That was a fun conversation to have with my family (who came to watch). I just casually slipped that into the conversation and ran away before they knew what hit them.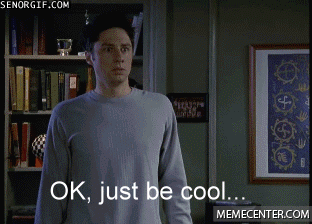 I ate my usual bagel and banana, plus a glass of Nuun. Typically I eat almond/peanut butter on top of the bagel but I just couldn't force any more food down. Not easy to eat that early!
We left my grandpa's house a little after 5 AM and drove to UC Merced (the race start/finish). When we arrived, I started to get nervous because I still had to pick up my race bib. I discovered I had no reason to worry, as this was an incredibly small race and I was ready to go in 5 minutes. I made a trip to the porta-potties, which had NO LINE. That was a first for me. (My second trip had a small line)
The race announcer was great and reminded us of the markings on the course (that indicated where we should be running). This race didn't have corrals, but instead you lined up near the pacers who had nice signs indicating your desired finish time. Yep,honor system…
I decided to line up between the 1:50 and 2:00 pacers. I kept inching closer to the 1:50 pacer, because based on past experiences, runners lie and I end up spending the first few miles weaving.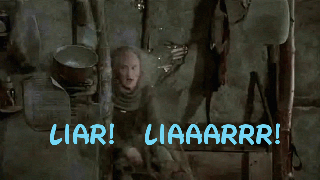 The race started right on time. We took off and I knew I wasn't going to be able to keep up with the 1:50 group for very long. I already felt thirsty and I just didn't put in the training. I told myself just to stay with them as long as I could and then drop back and hold a steady pace.
Miles 1-4: 8:12, 8:25, 8:40, 8:52
I stayed with the 1:50ers until probably around miles 4-5. I still felt good but I was getting thirstier by the minute. I started walking through the aid stations and finally lost the 1:50 pace group. Twas for the best. After that, I just told myself not to ever let the 2:00 pacer pass me. I got in a good rhythm and just chugged along.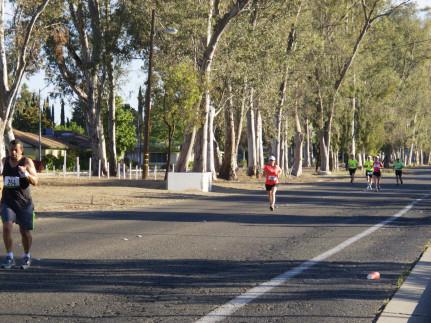 That's me in the pink and dorky white hat. I still felt strong but was way too hot and thirsty for that early in a race!
Miles 5-8: 8:52, 8:54, 9:04, 9:03
The race started to get more challenging for me. After 6ish miles, I was running by myself. This was a small race, so the crowds thinned out quickly. I find that it's much harder to push yourself when no one is around. It's also not incredibly scenic, so that was mentally challenging too. Plus, as I said before, I was sweating like it was my job. I think one of my favorite parts was when my grandpa yelled, "I can walk faster than that!" at me.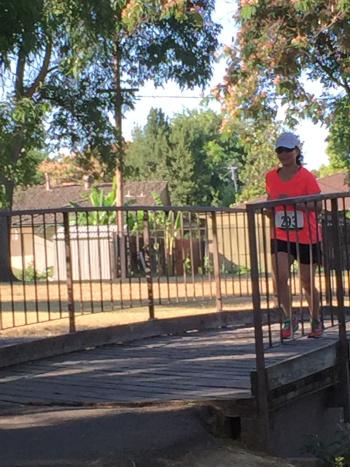 By this point, I knew I could break 2 hours if I just hit certain miles by a certain time. I knew a PR wasn't in the cards because a) I was just sweating too much and could tell I was getting slightly dehydrated and b) I didn't put in the training.
At every aid station I was grabbing water and Gatorade. Gatorade for drinking and water for pouring on my face/shirt. Reason #37 why NOT to wear a white shirt for a race.
Miles 9-11: 9:10, 9:24, 9:46
I definitely slowed down. We kept running through large sections without any shade. That really slowed me down.
By this point, I realized I was actually pretty close to a PR. I couldn't do the math because I didn't start my watch on time at the beginning of the race. But mostly because I couldn't use my toes to count- since my shoes were on and all.
I pushed myself as hard as I could. Luckily I ran into a small crowd of runners who really pushed me! Everyone was so friendly and as soon as someone passed you, you would cheer them on. Loved it!
Of course the end of the race (part of mile 12 and the very end) was uphill. A very slow and steady incline, but still cruel enough ;) Actually, if you look in this photo that was at the beginning of my post, you can see the finish line in the background. You see that incline?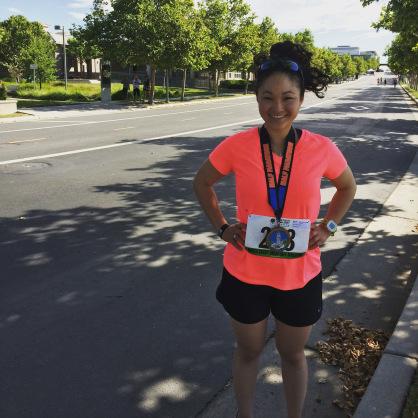 Miles 12-13: 9:35, 9:17
Official time: 1:58:02, 9:00 pace.
I was pleasantly surprised! I ran a lot faster than I thought I would, and actually came in 4th in my age group. The only bummer- I was ~30 sec. off of a PR!! Next time ;) I know I didn't put in the training to deserve a PR, so I shouldn't expect one.
After I crossed the finish line, downed 2 bottles of water and met up with my family, I waited for the awesome Michelle to cross the finish line.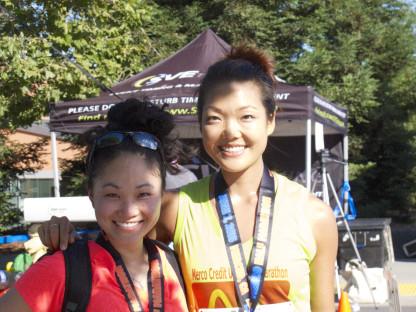 She paced her group perfectly! And annoyingly looks like she didn't even run ;)
HUGE thank you to Michelle for inviting me to this race!!! I'm glad my grandpa got to watch :) Also huge thank you to my family/Kyle for waking up at the buttcrack of nothing to watch me sweat profusely.
Overall thoughts:
PROS:
A very well organized, small, and basically flat race. The volunteers were wonderful, pacers were awesome, the aid stations were spaced perfectly (for me at least), and the runners were all very friendly. Packet pickup on race day and parking were a breeze. Our medals and tech-tees were very nice, and they passed out ice cream (among bagels, bars, and fruit) at the finish! Too bad ice cream sounded awful at 8:30AM after running 13.1 miles.
CONS:
Very far away from where I live. The race is kind of in the middle of nowhere so it can take a while to get there. The heat (hence the 6:30AM start), lack of scenery, and lack of runners can be mentally challenging.
Can you eat ice cream after a race? Sorry, but dairy-based foods sound awful to me after running…
How well do you run in the heat? I'm kind of a wimp.
What is mentally challenging for you in a race?