Melkco cases for the most popular smartphones, such as Galaxy S3 and iPhone 5, are yet to be heard of; however, although they are not that famous, Melkco offers us mobile cases made of finest quality leather. These stylish leather cases are all made to perfectly fit your device, offering specific cut-outs, so you could easily use all the features of the phone, without removing it from the case.
When it comes to Samsung Galaxy S3, Melkco offers cases of various designs and types, all of them available in many different colours. We will mention only some of them:
Melkco Snap-on Cover for Galaxy S3
For those of you who love the simplicity, snap-on cover for Galaxy S3 is the right choice. Adding minimal amount of bulk, this cover will provide your phone will basic protection, but if you do not expose your phone to harsh conditions, it will be more than enough.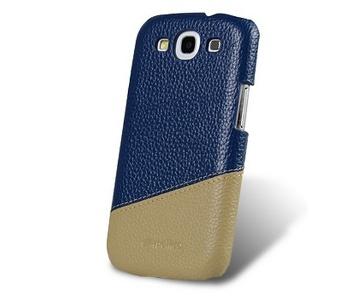 Snap-on Cover for Galaxy S3 by Melkco
Melkco Flip Leather Case for Galaxy S3
This simple yet very stylish flip leather case for Galaxy S3 by Melkco is ideal for everyday use and impresses with its simplicity. It provides complete access to your smartphone, but the best part is that functionality is not affected.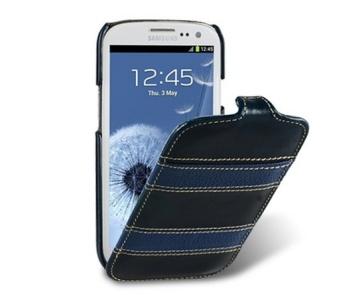 Flip Case for Galaxy S3 by Melcko
Melkco Wallet Leather Case for Galaxy S3
If you want to merge your wallet and your Galaxy S3 case into one functional accessory, why not checking this wallet-style leather case for Galaxy S3? It not only provides all-round protection to your phone, but it also has additional pockets for credit cards, IDs and so on.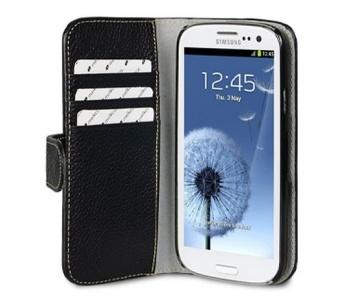 Wallet-Style Case for Galaxy S3 by Melcko
No matter what type of Melkco case you choose, you can rest assured that you are getting the case made of highest quality materials, and your phone will be protected against dirt and scratches.