Before I forget all about Melbourne, I reckon better write it down fast before the next holiday trip begins. I notice how short term my memory can be and honestly this Melbourne trip is fading little by little as days passed.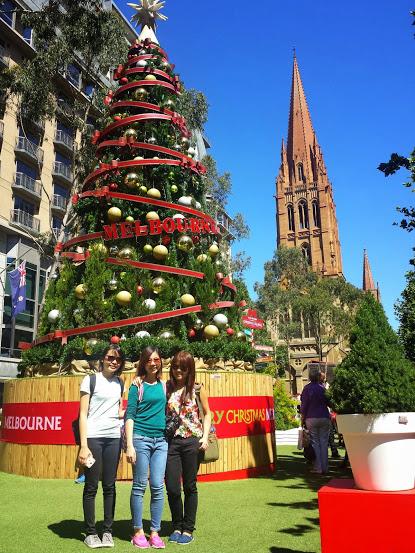 In Melbourne, we stayed in Kat's apartment who is a friend of Hui's. We were really thankful for her warm hospitality as she not only provided a bedroom for us, she also brought us around the Melbourne city. She was a great host!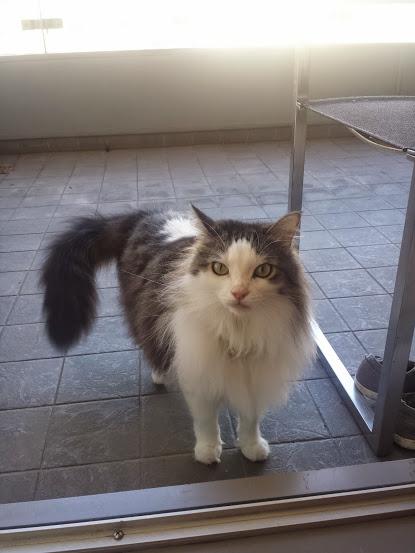 That's her kitty cat that we were all so in love with!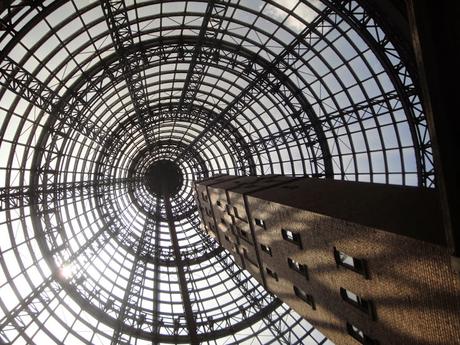 This building is called "the coop's shot tower" which can found inside Melbourne Shopping Centre. It was built in 1888. I love how this structure looks and how history still remains in this vibrant city. The building now houses some retail shops.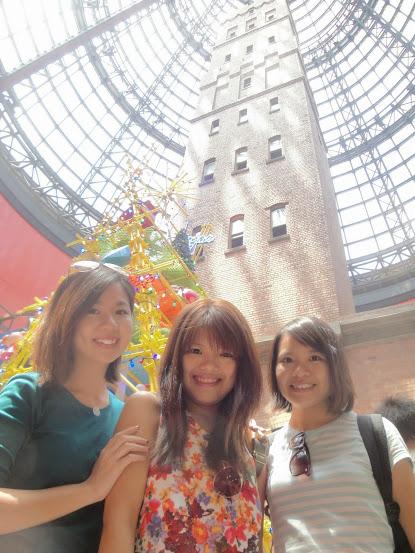 Of course, we had to take a picture!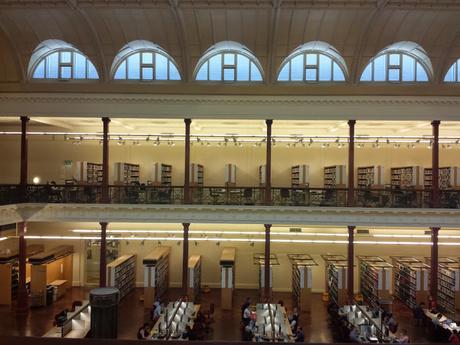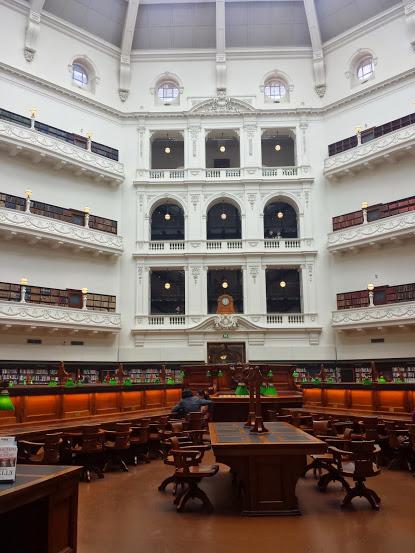 This was the state library of victoria. I love this European feel of the library. Many students were found studying there and indeed, there were lots of tables cater for them! It is also really silent that you don't even dare make a single sound.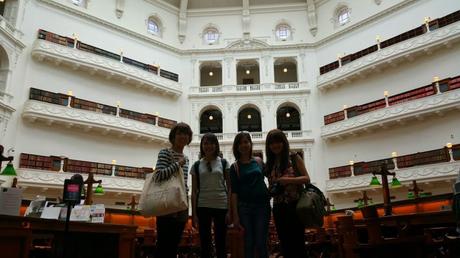 So we met one of my roomate who shared a room with us back in Sydney's hostel! It was such a coincidence!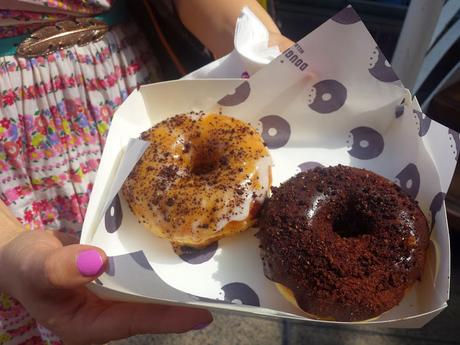 Under Kat's recommendation, we had doughnuts from Doughboys. They were good but a little on the sweet side.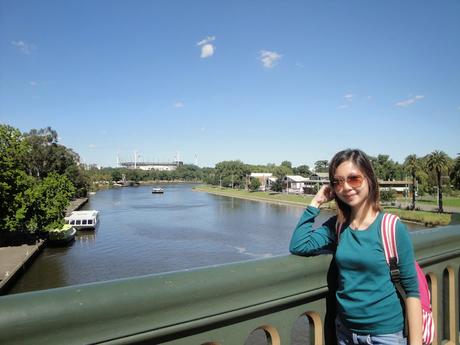 You know what I love the most? I love the deep blue sky. The nature is just so amazing on the other side of the globe. Here's me in front of Yarra River.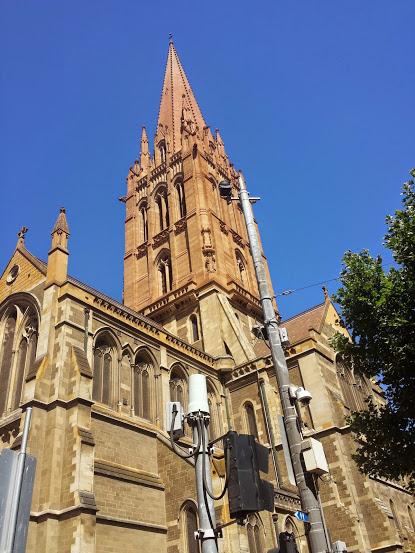 We took a visit to St Paul's Cathedral. It was such an eyeopening. Unlike Singapore's church, this holy sacred place is so pretty! Unfortunately I don't have pictures to show but the image of the church is still very vivid in my mind.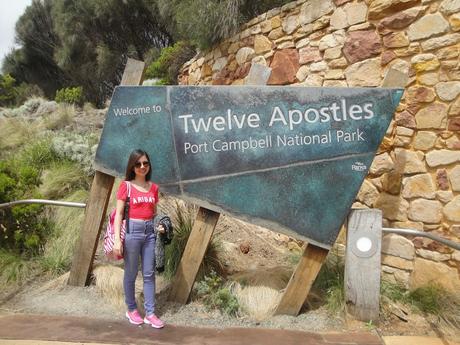 The city is great, but I love road trip more! And here we are, at the twelve apostles.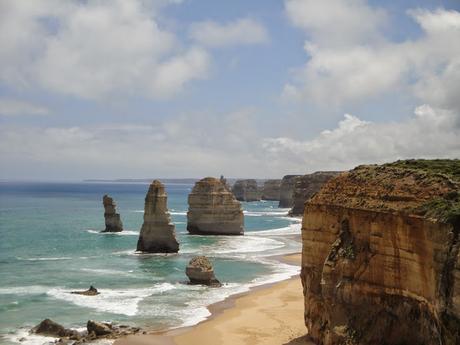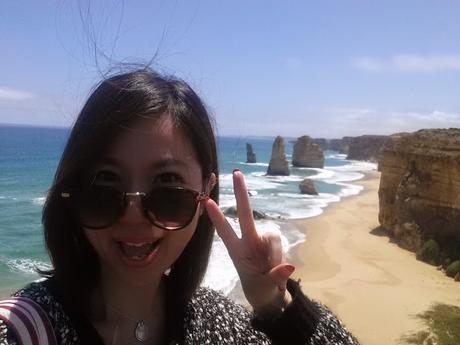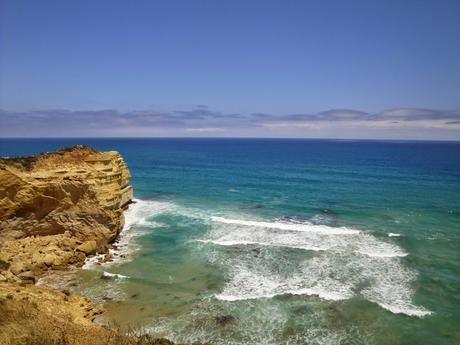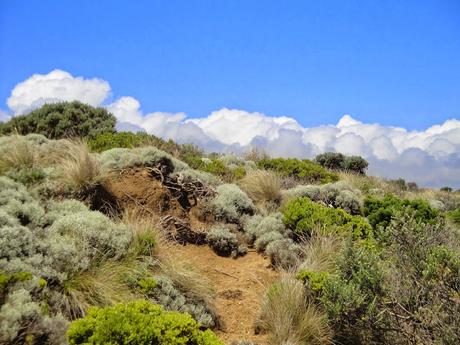 Here's the thing. I see lots of people crowding around taking pictures. I too, can't leave without a picture or two. The scenery is just fantastic! But after awhile, I realised I didn't want to just look at the amazing view through my camera lens. I wanted to find a quiet corner, sit down, enjoy the view and hear the sound of the waves. And so I did. I allow myself to soak into that wonderful moment of nature. And it was one of the best moment I ever had.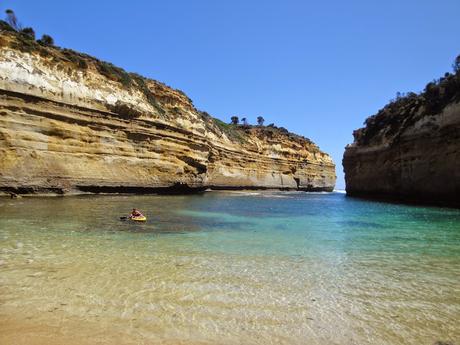 And we went down further to a beach. We actually climbed down many stairs to reach there! But it was all worth it.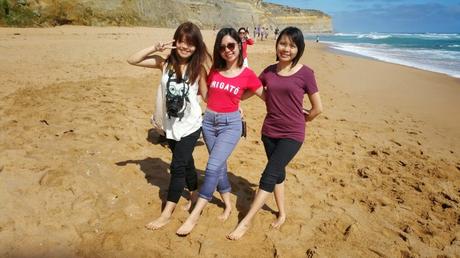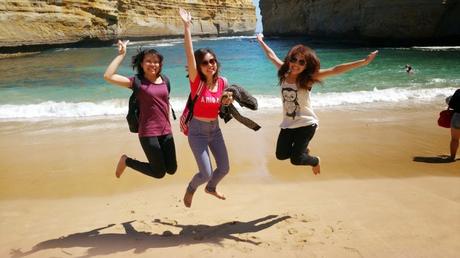 How crazy it was to take a picture there. Noticed how wet my pants were? The waves came as a shock and my entire shoes were wet! lol! I had a hard time drying them up.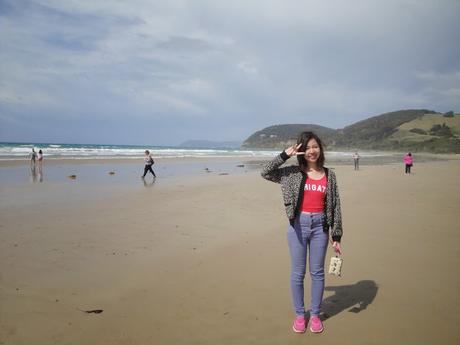 This is what I call life! =D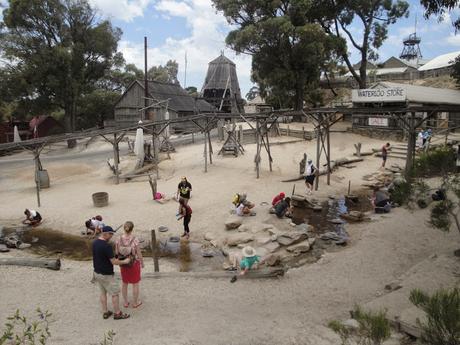 The next day, we went to another interesting place called the Sovereign Hill where you get to pan for gold for free! There were lots of other activities there as well.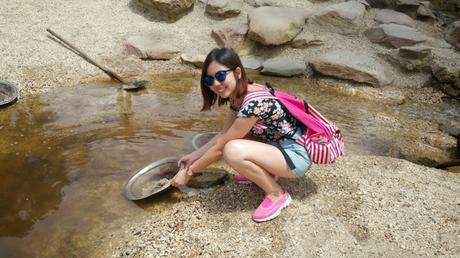 Here's me trying to find some gold in the river. Lol, but I failed and I gave up quickly.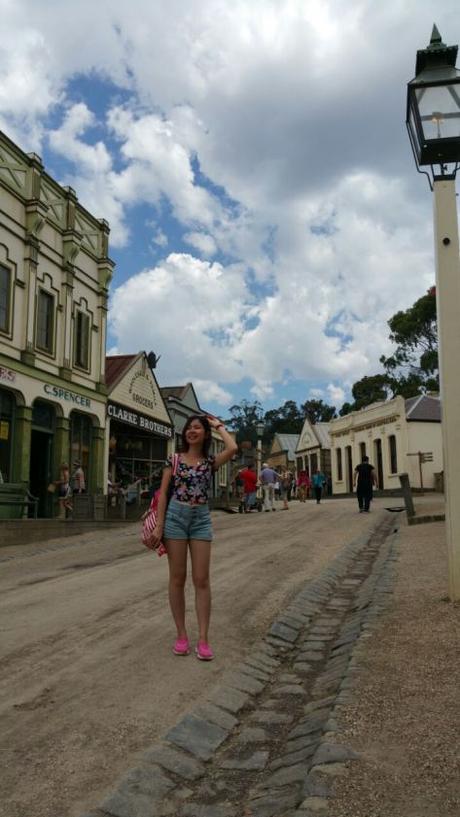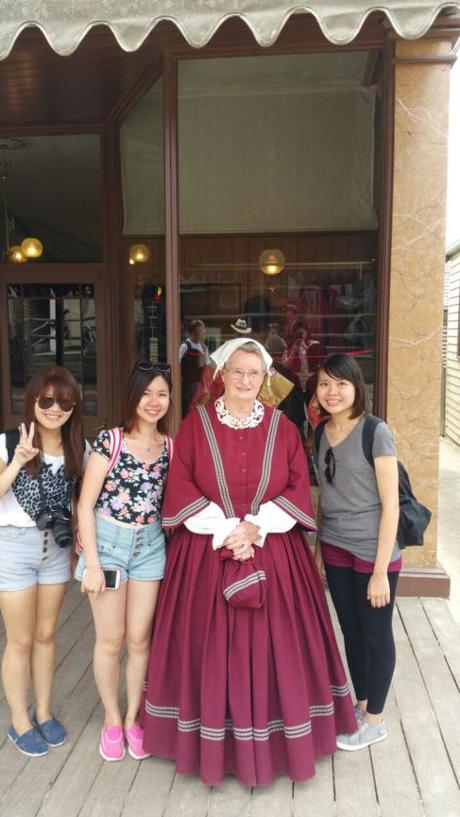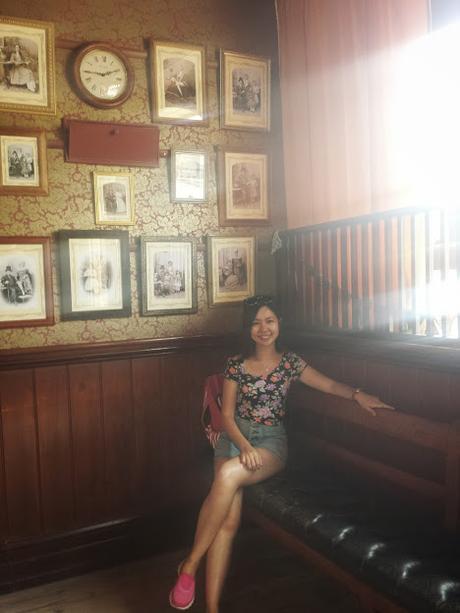 I felt as though we transported back in time with all the staff in their costume and the place setup.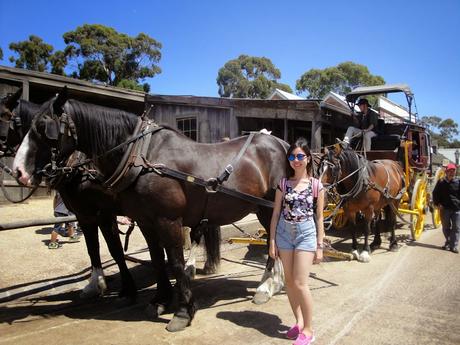 How often do you get to take such close up shot with the horse?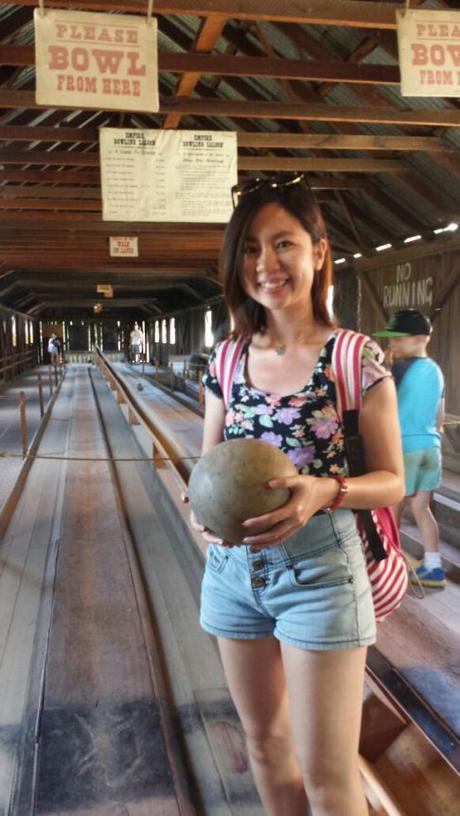 We also get to play bowling like how they used to do it in the past! How interesting!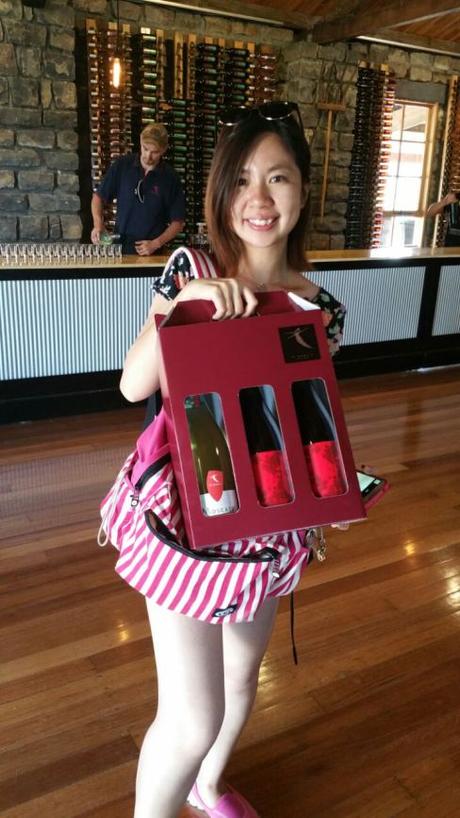 Brought back some wine and moscato at the wine brewery.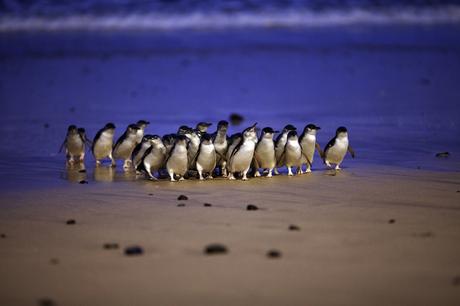 We also visited Philip Island. This place doesn't allow photos to be taken, so I took it from google image. It was the best attraction so far!! I enjoyed watching the penguins walking home when the sun sets. And it was strange, because in Melbourne the sun sets at 9pm. lol.
But those were some AWWW moments for us. They were so cute!
And with that, I ended my Australia trip.
This is my first long overseas holiday trip in many years and this is my first country out of Asia. Indeed, travelling opens up our heart and mind. You need to get out of your own cosy corner to experience new things and to see the world in a different light. I now feel that I am braver to roam the rest of the world!
And to my travelling mates, thank you for your companionship and the wonderful time we had. It is not easy travelling with each other because of our different living habits. But we now know a little more of each other, of what makes us happy and what makes us not.