It's delightful that in today's modern age we are able to witness some of the world's best makeup artists demonstrate their techniques online, especially via YouTube or blogazine sites.  It's still even more special however to witness them weave their magic IN THE FLESH!  Tomorrow afternoon at Edsa Shangrila Hotel you can watch Estee Lauder's Global Makeup Artist, Blair Patterson, demonstrate his expertise right before your very eyes.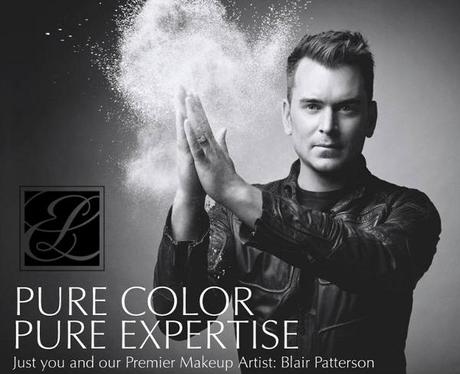 Meet Blair Patterson tomorrow, Saturday, October 13, 2012, 430pm at the Lubang Function Room, Edsa Shangrila Hotel.  To avail of the MakeUp Workshop purchase P3,000.00 worth of GCs redeemable for Estee Lauder products in Rustan's Makati and Rustan's Shangri-la and mention that you are purchasing to join the workshop tomorrow.

To avail of the exclusive gift at the workshop through partner bloggers like myself here's how:  If you reserve through me, meaning saying you're interested in the workshop through me and I'll tell them so they make a list, you still have to pay the GC workshop fee in advance like everyone else at  Estee Lauder Makati or Shangrila counters (which kinda serves as tuition and materials) BUT you'll be on the list I pass onto them and will get an exclusive bonus gift during the workshop.  So those who are interested in this lovely meet and greet + makeup demonstration plus want a bonus gift, let me know!  Email me with the email Subject: "PURE COLOR PURE EXPERTISE Workshop Bonus" and include your full name, email, and mobile phone details at [email protected].  Don't forget to stay updated with events and promotions follow Estee Lauder PH on FB.  Hope to see you tomorrow!