Selamat Hari Raya Aidilfitri to all! How are you going to spend this long weekend? For me, I had whipped up delicious Mee Siam using Toast Box's Asian Delight Mee Siam Paste for lunch this afternoon. With Toast Box's Asian Delight Ready-to-Cook Pastes, delicious local dishes can be whipped up easily at home. The Ready to Cook Pastes contain no artificial colouring and Trans fat. Yesh, you can enjoy quality and rich flavours dishes anytime and anywhere! Great for gifts for friends or loved ones living abroad.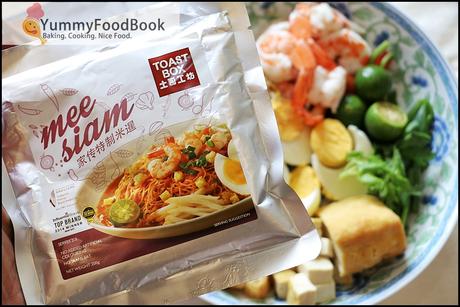 INGREDIENTS
Toast Box Mee Siam Paste 200g
Water 600mL
Bee Hoon 120g
Bean Sprouts 40g
Dried Beancurd 1pc
Fresh Prawn 3pcs
Fresh Beancurd 1pc
Hard Boiled Egg 1pc
Tomato 2 pcs
Chives half stalk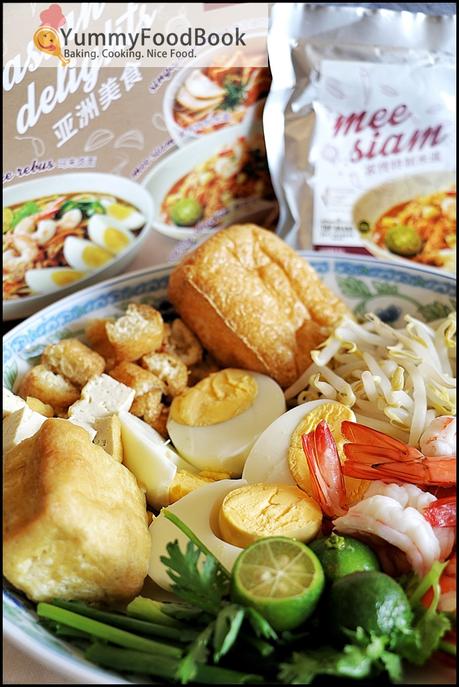 METHOD
Mix 200g Mee Siam paste with 2 tomatoes and 600ml of water in a pot. Stir continuously until boil.
Place the prawns in the boiling water for 2 minutes. Then remove and set aside.
Pre soak bee hoon with warm water. Stir fry bee hoon using the top layer of oil from step 1. Blanch the bean sprouts.
Place bee hoon and bean sprouts onto a plate. Pour Mee Siam gravy over the ingredients. Garnish with egg, cooked prawns, dried and fresh beancurd. Serve hot.
Each pack of Ready-to-Cook paste serves 2-3 pax.
The Ready-to-Cook pastes (Mee Siam, Mee Rebus & Curry Chicken) are retailing for $6.50 per pack (Except Mee Rebus which is priced at $6.80).They are available for sale at all Toast Box's outlets in Singapore (Except Queenstown MRT Station and Wisma Atria Basement 1).
Good news to share! From 8 July to 10 August 2015, join Toast Box in celebrating the nation's 50th birthday with these in-store promotions. $0.50 off purchase of any Asian Delight Ready-to-Cook Paste (U.P. $6.50 – $6.80). You can also purchase a box of any 4 packets of Asian Delight Ready-to-Cook Paste at $25 (U.P. $26 – $27.20).
Honestly, I have not cooked Mee Siam before and I am very happy that it was a success in my first attempt.  One good thing on home cooking, you got to choose and add in lots of your favorite ingredients in the bowl of Mee Siam! I can't wait to try out the remaining ready to cook pastes!
Impress home cook yummy local dishes to your family and friends with Toast Box's Asian Delight Paste. Get yours now!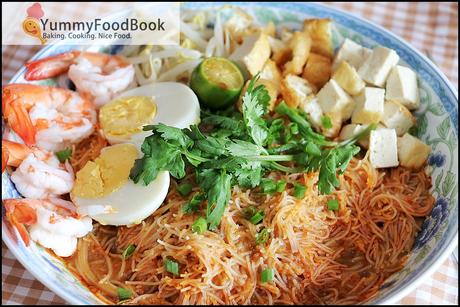 Tucking in!