Alex is a meat lover. He's not a huge fan of veggies, so every meal has to have meat – the more, the better.
Ribs. Steak. Pork. Duck. It's all on his list. As long as it's tender, juicy and flavoursome it hits the spot. And Meatopia was full of it.
We went along on the Saturday late afternoon, collected some meat bucks from one of the Meatopia team with a balloon, a pint of Frontier (really hop-py, it was quite light and really refreshing. I don't normally like beer, yet this was pretty tasty) and wandered around taking in all of the meaty wonders.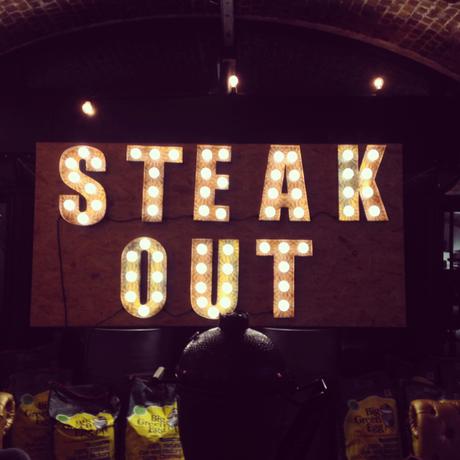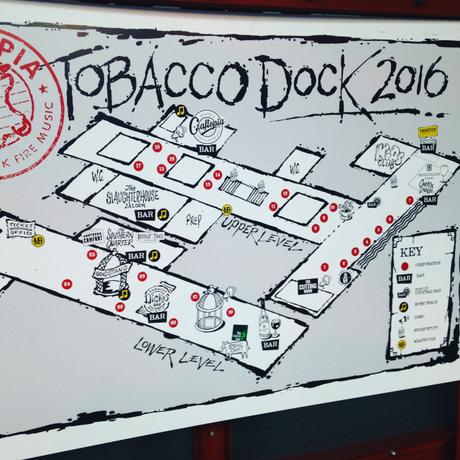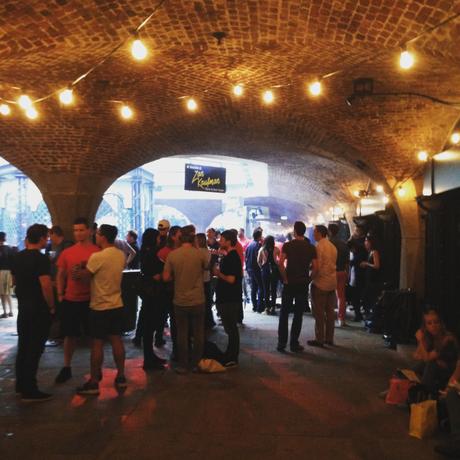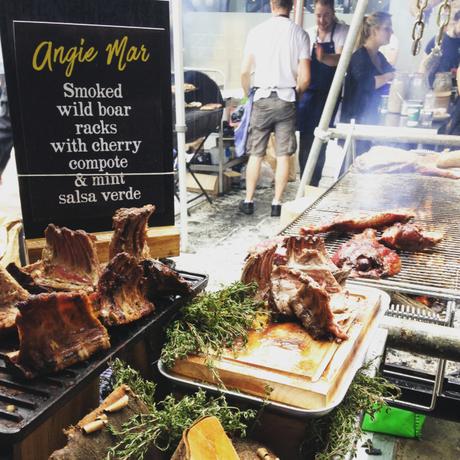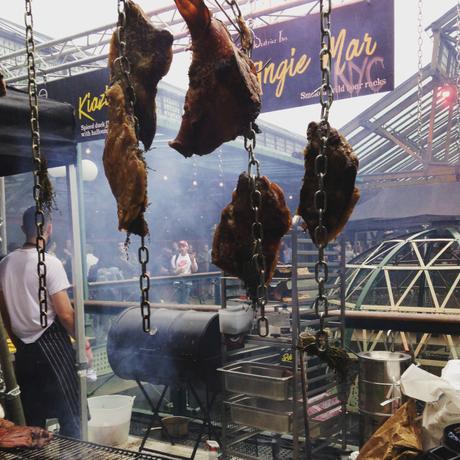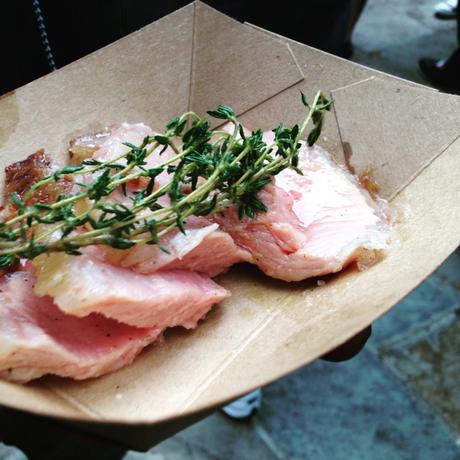 There were so many tasty looking options, which made choosing between dishes so hard..
We had to get a Bleeker Burger, as it'd been on my list to try for ages! We split the burger between us so we had more space to try even more dishes, and it was awesome. Tender and juicy, extremely flavoursome, in a soft white bun, it really is up there with the best burgers!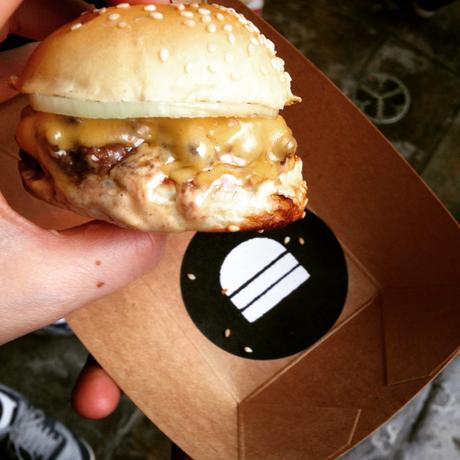 We gave Smokestak a go too – the brisket was smoky, tender and SO good! It was saucy, and paired with the chillies, all in a soft brioche bun it was a delicious combination. We shared this too – I was definitely wishing I had more!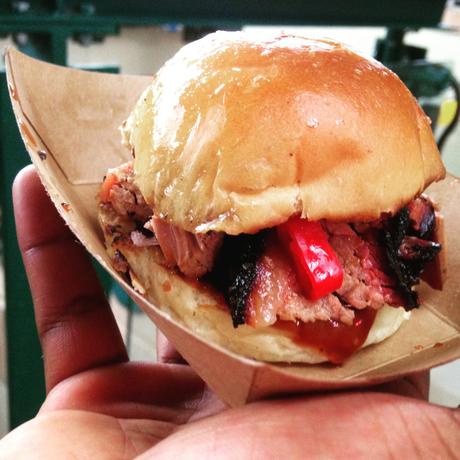 Alex also tried a BBQ sticky rib, coated in a smoky BBQ sauce and topped with sesame seeds, it was succulent and finger-lickingly good.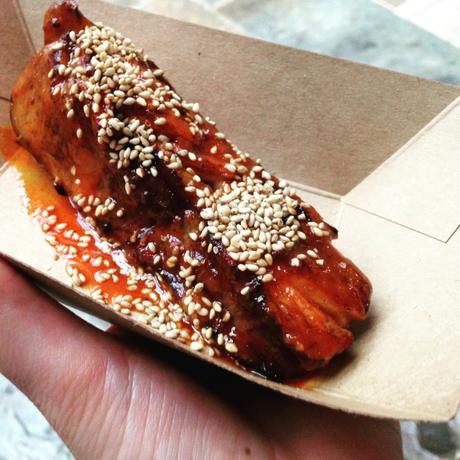 We got a portion of steak from Hawksmoor, which was absolutely delicious too. Not quite as good as the steak we had for his birthday celebration, but super tasty with the accompanying creamy sauce for dipping.
I tried a pulled goat sandwich from Duck and Waffle, which was by far my favorite. The pulled goat was tender, rich and meaty and the ciabatta was crispy on the outside, soft in the middle where the pulled goat had made the bread moist. Combined with the Gruyere, spicy mojo sauce and pickles, it was heavenly.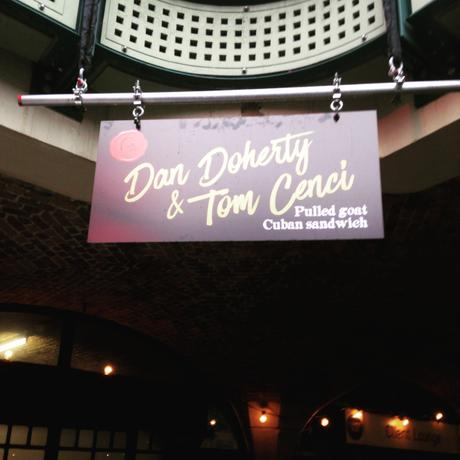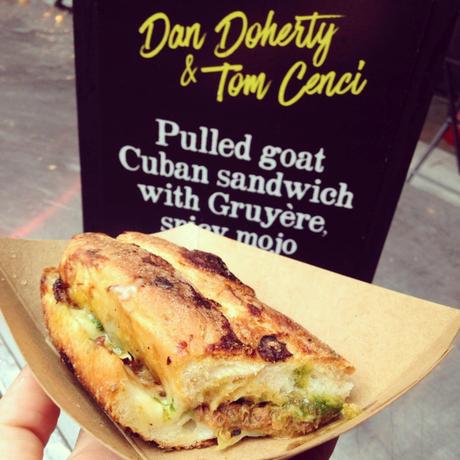 Towards the end, I spotted the Marshmallowist…and I couldn't believe my eyes! A stand selling marshmallows, blow torched until gooey – like they'd just come from being roasted over a camp fire. I'm a HUGE fan of marshamallows, like HUGE, and this has to be the best way to have them!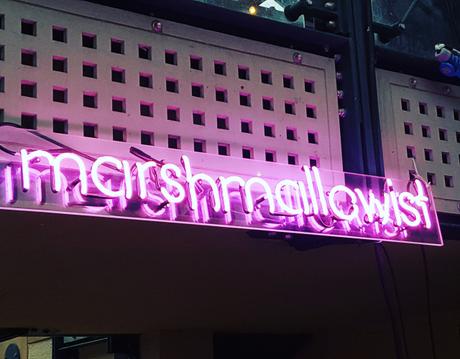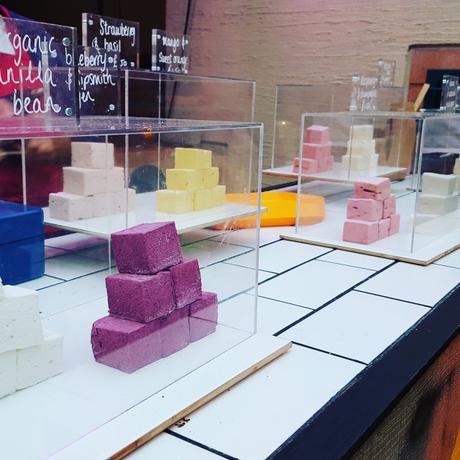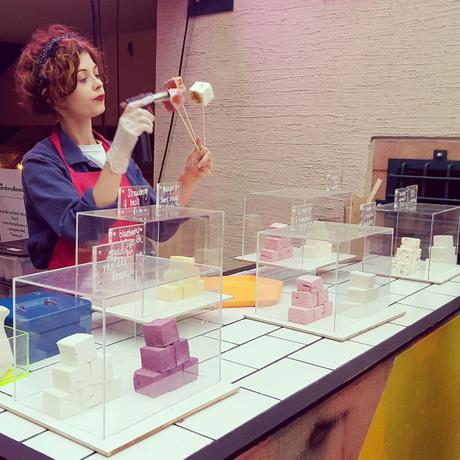 There were so many weird and wonderful flavours too, like Raspberry & Champagne,  Strawberry & Basil and Passionfruit & Ginger.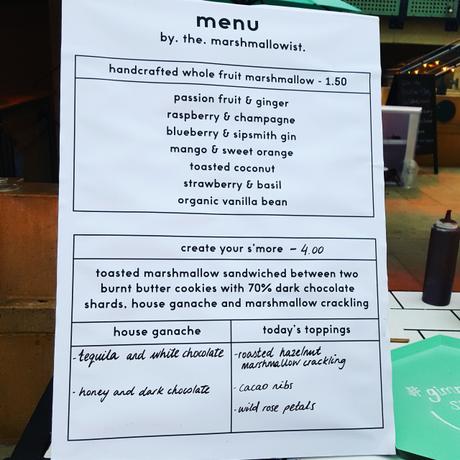 I went for the Blueberry and Sipsmith Gin, and waited for it to be gooey-fied before me. I was handed the large marshmalllow cube on a stick and tucked in – it was incredible. Slightly crispy from the blow torch, but super gooey, it was sticking to my lips and was soon gone. The flavor was amazing, strong with so much blueberry and gin coming through in every bite-slurp-lick.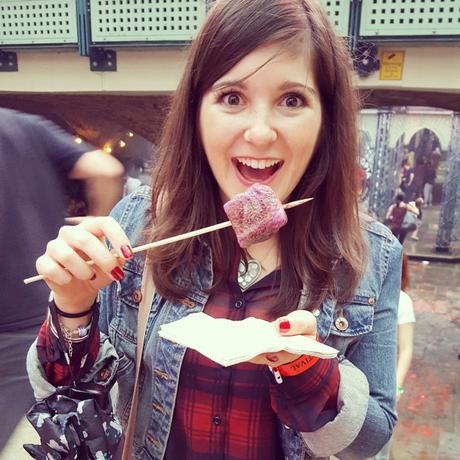 Excuse the awful frizzy hair, I blame the rain!
After this, I was more than satisfied with heading home. A fab afternoon out, Meatopia is a must for meat lovers! You won't be dissapointed.
Have you been before?
Chloe xx