If you think the life of someone that blogs about food is all fine dining and getting the perfect picture of avocados and poached eggs then think again! Like everyone we are partial to beans on toast for tea, a cheeky Indian at the weekend and even the odd trip to the McDonalds Drive Thru! That being said I don't think I've actually set foot inside a McDonalds for many years, so when the opportunity arose to pop down with some other bloggers and get a look behind the scenes and hear about the future of McDonalds I was really intrigued.
Earlier in the week I visited the Small Heath branch and met with some of the McDonalds communications team, as well as Martin the Franchise Manager for that branch and several others. Between them they told us all about the progression of the brand over the last few years and how they are embracing the future.
I was struck by the modern interiors, from the abstract bright colours on the walls, to the thought that has gone into the layout of the restaurant; long benches to enable work meetings, more private booths, power points and charging points for computers etc and free wifi throughout.
First of all we learnt about the new set up of some branches, which they are rolling out across the country, hopefully by 2018. The main attraction of this is the kiosk ordering points in the reception area of the restaurant allowing you to order your food yourself on the touchscreen – fantastic if you're undecided, want to look through the digital menu, or have small kids in tow that take longer to make up their mind! Eventually they hope to extend this to being able to order via an app on your phone too!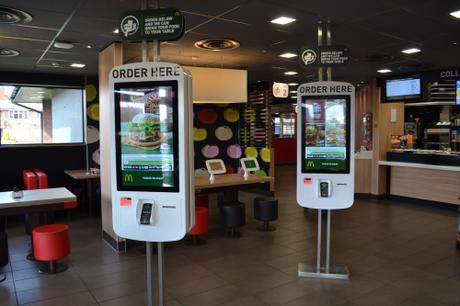 You order food at the order point, then take a ticket and collect  at a designated side of the counter OR you can even opt to have your food delivered straight to your table. I can imagine this would be perfect for families, or if you've lots of shopping with you, or even if you just don't feel like waiting at the counter.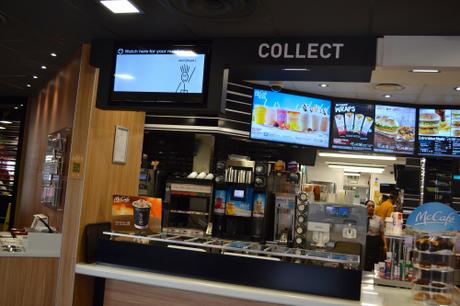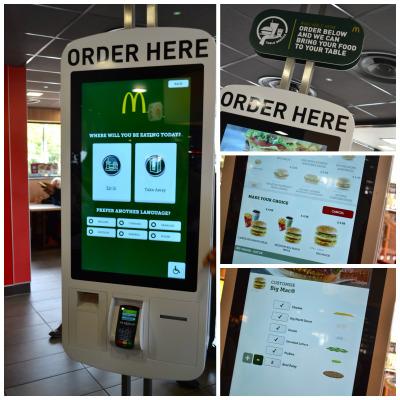 The order points give you chance to change, amend and even customise your order throughout, so plenty of opportunity to swap your chips for a healthier salad or your fizzy drink for juice or water AND no more pesky gherkins if you don't want them! You can of course still order in the normal way at the tills – and there are now digitalised screens and menus to help you make that important decision!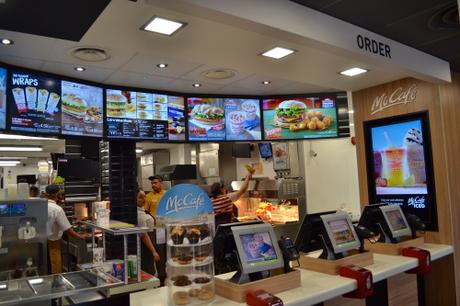 We then had tour of the kitchen, finding out more about the food they use and how its cooked.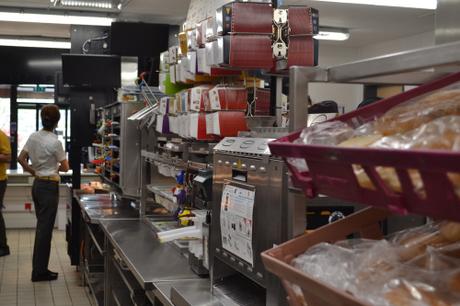 Burgers are no longer made up and stored in the hot area on a stacker – each order is made up fresh, so no soggy bread or warm limp lettuce! This aspect makes it a lot easier for you to customise your order, because each one is made up as the order comes in, you won't need to wait any longer than anyone else because you have requested to have a burger without an ingredient. All in all, a more streamlined process.
We even had chance to have a go at making up our own Big Macs! I think mine still needs a bit of refining!!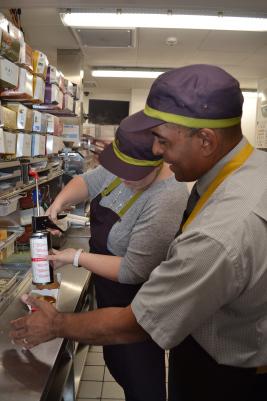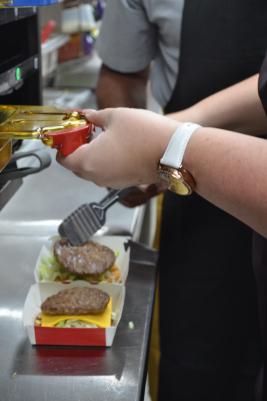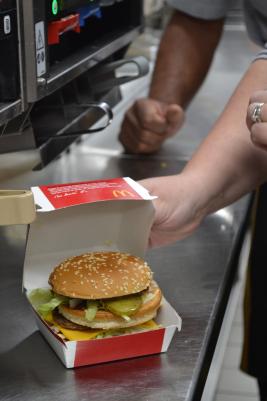 McDonalds certainly seem to be putting more and more thought into sourcing ingredients and how their food is prepared, as well as embracing the digital age, making things as simple and easy to access as possible for their customers, which can only be a good thing!
Disclosure: This is a sponsored post. Thanks to the staff in Small Heath for making us feel so welcome and not laughing too much at our inability to make a burger in the correct order!