Maybelline Baby Lips is a cult favorite already for women all over the world and one product from the brand's stable that keeps re-inventing itself for good!
If you are looking for tinted lip balms that are good both on the color department and hydration factor - look no further than Maybelline Baby Lips Candy Wow.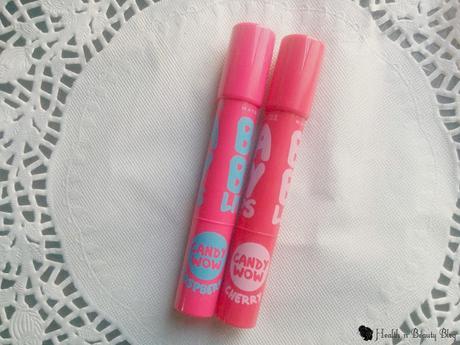 I have personally tried the

Maybelline Baby Lips Brights Collection - Neon Rose

  variant before and totally loved it! I also have one shade from the Electro Pops collection which I am yet to review though :P
When Candy Wow was launched, somehow it got me hooked to pick not one but two of them - since I was exactly looking for tinted lip balms that time around to moisturize my lips throughout the day in office. (My online order got delayed so bad and managed to get delivered more than a week later only, is a totally different story!)
Coming back to the products, these are chubby twist-up crayons that retail for INR 275 each.
Maybelline Baby Lips Candy Wow has been launched in five shades -
- Raspberry
- Cherry
- Mixed Berry
- Orange
- Peach
I have the first two shades listed above.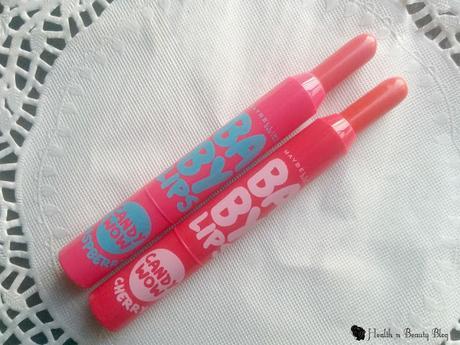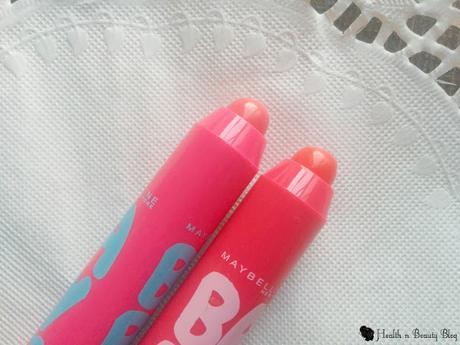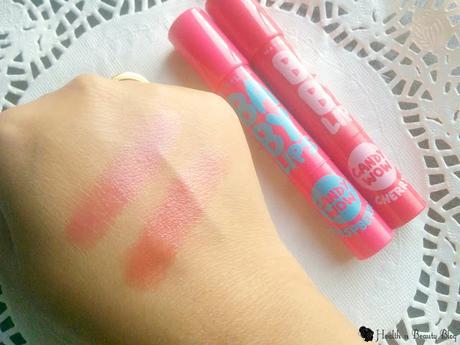 The whole crayon is colored according to the shade, making them easy to identify. The packaging looks funky and girly.
Unlike regular chapsticks that are compact enough to be carried in your wallet or even jeans pocket, the Candy Wow ones are the size of a whole chubby lipstick crayon.
Nice shade offering to suit every girl's choice!
These lip balms offer good moisturization and stay put for about 2 hrs. on me. With meals or drinks, they vanish off completely.
Sitting in an air-conditioned environment throughout the day with a matte lipstick on, sucks out the life from my lips and these lip balms have been doing a good job at keeping them aptly moisturized and also with that light tint to look fresh and pleasant.
I am really liking these so far since I very rarely use tinted lip balms and always opt for plain ones.
The bulky packaging is not a minus for me, since I carry a separate essentials pouch which this one easily fits in.
The price is a little bothersome for a lip balm though.
I am running a Christmas Instagram only giveaway here -

www.instagram.com/revathyhnb


You can get to win a Maybelline Baby Lips Candy Wow Lip Balm & also a Maybelline Fashion Brow Duo Shaper of your choice! Open only for Indian residents and closes on December 24th IST midnight.
Join in the fun and go Candy Wow! :)
The funky bright packaging, shade options, quality everything is balanced good in these Candy Wow range of lip balms.