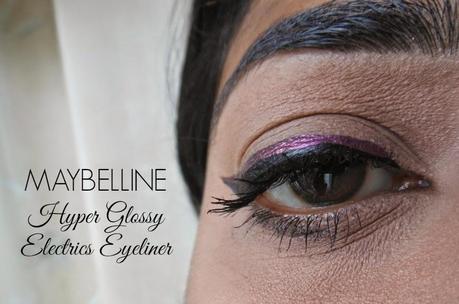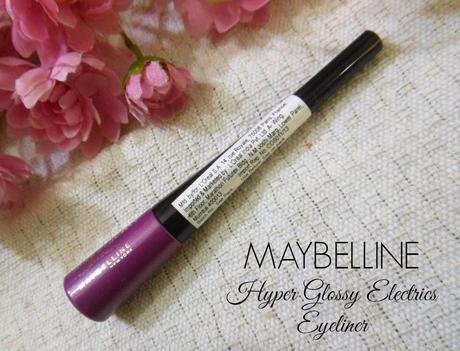 What Maybelline says about the product -
Get the dazzling and dramatic eyes with Maybelline Hyper Glossy Electrics Eyeliner. This highly intense electrifying eyeliner makes your eye stand out. Maybelline Hyper Glossy Eyeliner will allow you to style your eyes the way you like. 


It is smudge free eyeliner and dried in 10 seconds. 

The eyeliner is highly pigmented to give your eyes an intense shiny look. 

This applicator allows you to control the thickness of the eyeliner. 

It stays for up to 24 hours. 

Just one sweep is enough to create the dazzling eyes.
Price : Rs 275
Quantity : 3 ml
Available online at Nykaa.com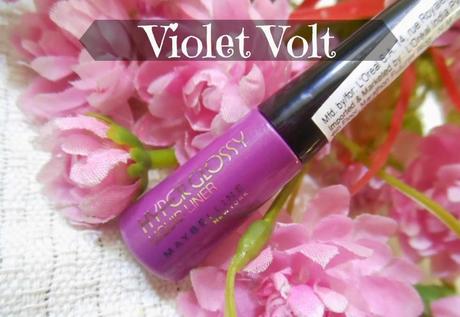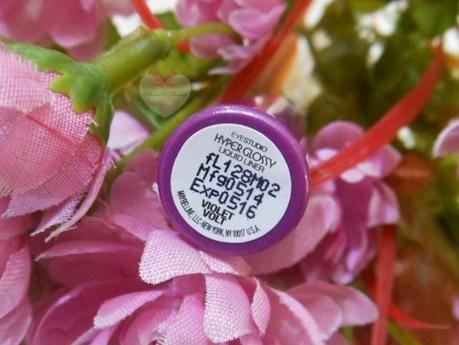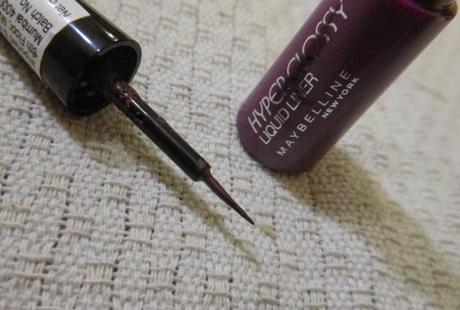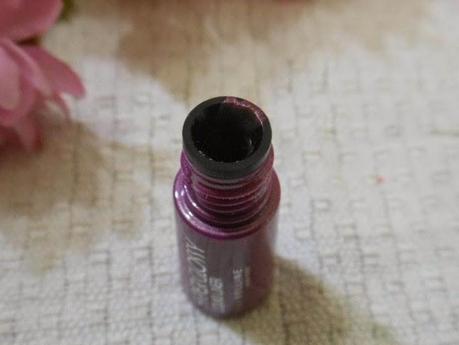 My experience with the productMaybelline India has once again made our festive season more interesting - first launching the very affordable Maybelline Color Show Lipsticks, then the Color Show Brights Nail Color and now the gorgeous metallic shades Hyper Glossy Electrics Eyeliner. These are available in 5 amazing shades - Gold-iation, Lazer Green, Electro Shock, Silver Trance and Violet Volt. The shade selection is superb and shout festivities! These are highly pigmented and long lasting. Maybelline Hyper Glossy Electrics Eyeliner comes in a regular transparent eyeliner packaging and much raved fine tip applicator that makes the eyeliner application more easy. The shade name is mentioned at the bottom. Violet Volt is a very richly pigmented vibrant purple eye liner. The color is almost similar too Lakme Absolute Gel Liner - Vineyard (Rs 800), however the price is thrice of the Maybelline one. It is very rare to come across such beautiful shade and it would flatter on almost every complexion. The Maybelline Hyper Glossy Electrics Eyeliner have a very creamy consistency that apply very smoothly on the eyes and set pretty quickly. Violet Volt is well pigmented and shows up beautifully in a single swipe. It is very rare to come across such gorgeous purple shades that is bright and yet wearable. The shade does not make your eyes dull. However it defines my eyes pretty well and would go with all my ethnic dresses this festive season. Maybelline India claims this to be smudge proof and lasts for 24 hours - this truly fulfills the promises. I applied the eyeliner at 10 am and went shopping. I had lunch and return by 4 pm, stil the color was intact on my eyes and I need to take it off with a mild cleanser. Girls with oily lid would love these. Once set, the shade is does not smudge even when I accidentaly rub my eyes and is water resistant too. To sum up the review, Maybelline Hyper Glossy Electrics Eyeliner is a gorgeous metallic purple which looks amazing on the eyes. It is well pigmented and smudge proof. I personally love the brush as it makes application very easy. A great option for price!Rating : 5/5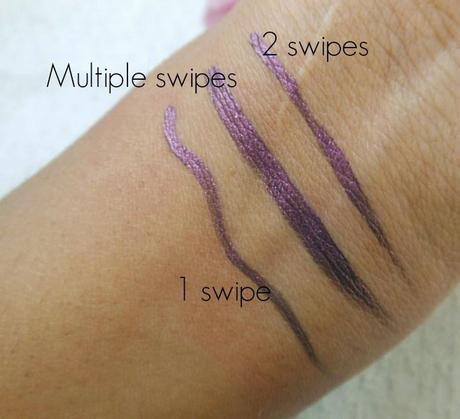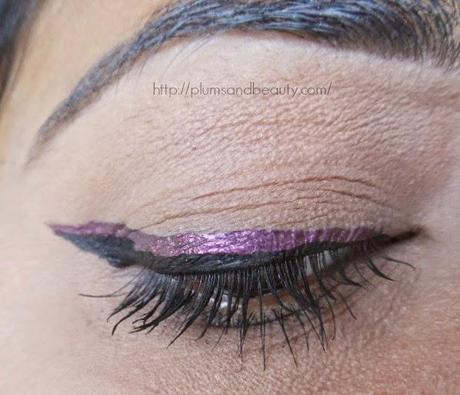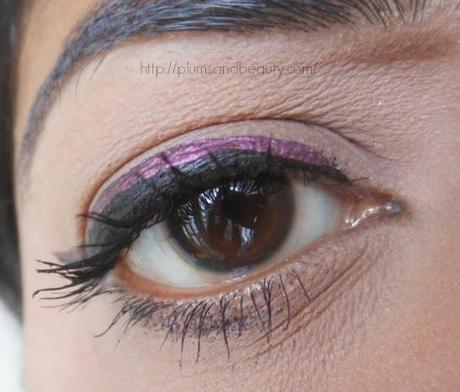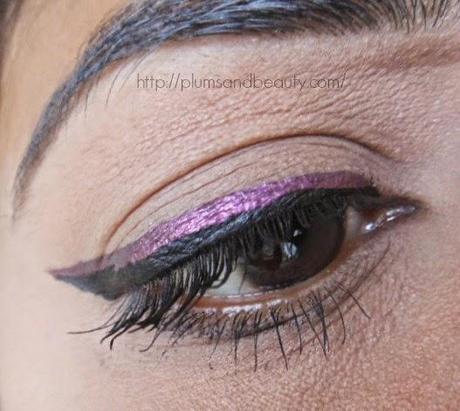 Have you tried the
Maybelline Hyper Glossy Electrics Eyeliner
? What are the shades you loved the most? Share your comments below.