A couple of days ago I told you about a product from Maybelline that has really got me excited (see post) and mentioned another that I would tell you about soon.
Well today is that day and it is another base product, this time in the form of the new Fit Me foundation also from Maybelline. This was released a little while ago, but without much of a fanfare. New foundations get launched all the time and it is a shame that this innovative product got lost somewhere along the way within the blogging schedule.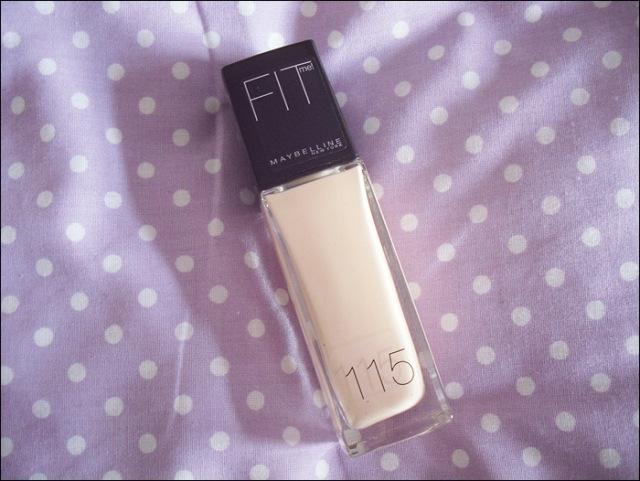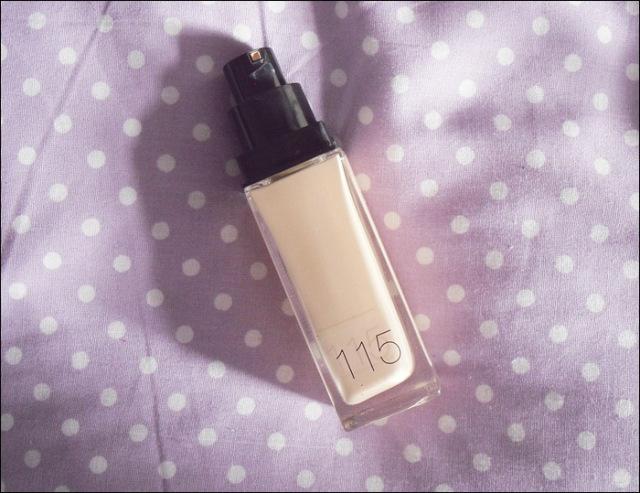 I can honestly say it is one of the best foundations I have ever used, drugstore or not. Firstly it is a completely new formula of foundation that I had never tried before but it is easily one of the best for my skin. It is a gel foundation which contains no oils or waxes and therefore doesn't sink into any imperfections on the skin and doesn't clog the pores. The gel formula doesn't mask the skin, it is made up of translucent particles that let your natural shade shine through, blending in seamlessly. 
I love the way it applies and feels on the skin. It is one of the most lightweight foundations I have ever used and blends in quickly. I find it works best with a brush, but the texture is so light and gentle your skin never feels heavy or weighed down with product. The finish is somewhere between dewy and matte. It is almost gloss like, although you don't look shiny or greasy. It is hard to describe, but skin looks fresh, natural and healthy. It lasts pretty much all day (a good 6 hours at least without any major disturbances eg. rain, sweat, rubbing etc.) and as it allows your skin to breathe, when it wears off it never goes patchy meaning you will never look like you have had a foundation disaster.
The way you find your colour is also pretty easy too. In the same way that the L'Oreal True Match (see post) is categorised into warm and cool shades this determines your perfect shade by your skins undertone, be it pink or yellow. My shade is 115 Ivory which suits me at the moment but they also have a pretty good range of shades from the very pale to the very dark. It also contains SPF 18, so great for sunny days but maybe avoid this on nights out as it may result in a little flashback.
I love the geometric bottle and the price point is super affordable too, so as you can tell I really like this. It could quite possibly be the best foundation I have tried this year.
Maybelline, I am back in the fan club!
Available from Boots, Superdrug, supermarkets and online. Priced £7.99.