Maybelline, seriously this time you hit one out of the park, it just sailed right over.  You've just made me very happy.  I've had holy grail /slash/ fave drugstore foundations in the past but they were not THIS GOOD.   This Maybelline Dream Liquid Mousse in PARTICULAR is sooo nice and I had a hands-on meeting with it at the Maybelline Dream Perfection launch last week.  Thanks a ton, Maybelline!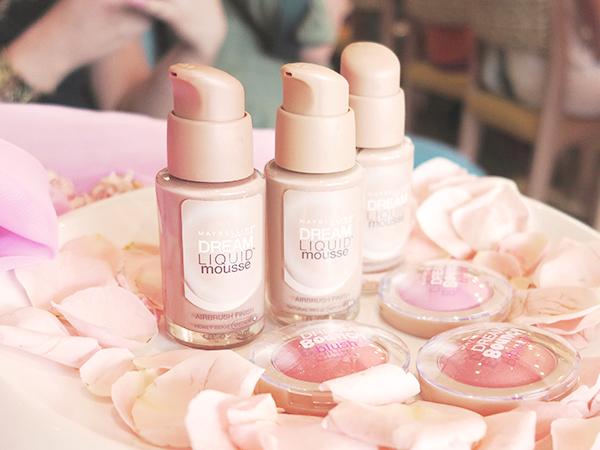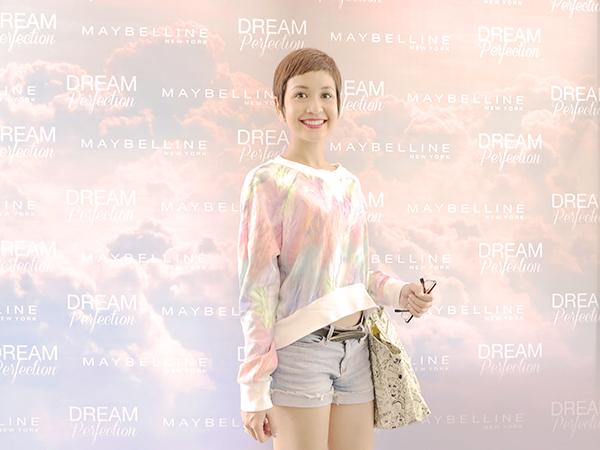 Urban Outfitters top, Roxy shorts, Anteprima bag, "Dreamy" me…lol (slow solo clap).  I'm wearing Maybelline (UK) 14-hr lipstick in Stay With Me Coral, not available here.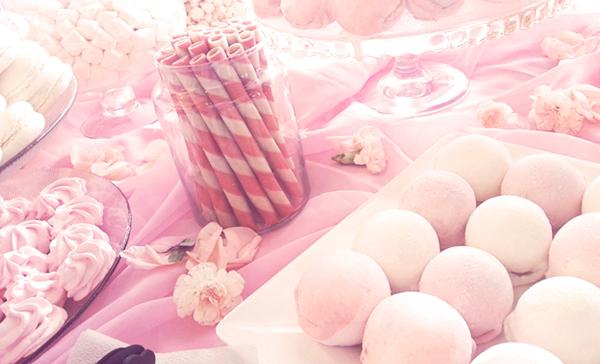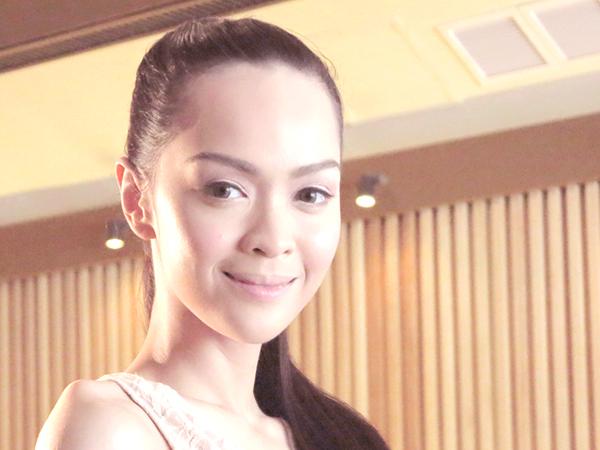 Model wearing Maybelline Dream Liquid Mousse Foundation
I actually made the 2nd half of the post title "My Koh Gen Doh Aqua Dupe at Php599″ (yes, it's that good…to me) but I figured they wouldn't appreciate another brand sharing the title if I liked the foundation this much, so it stays here in the post.  The only problem I foresee here is the product name Dream Liquid Mousse  is sort of a bummer because it's not inherently like a mousse at all this one, the name ends up being too similar to a previous Maybelline mousse foundation which was NOT REALLY a hit, the whipped mousse-y one in the pot which lots of people disliked.  This is not that one, this one is good.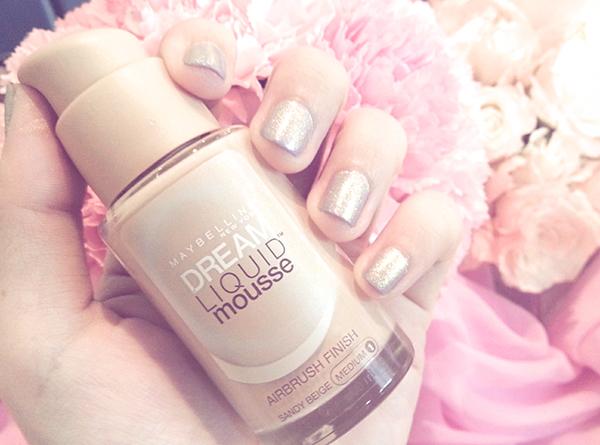 It comes in the standard issue glass bottle containing 30ml but to top it off (literally) you get a bottle cap you can twist clockwise and LOCK…then twist counter-clockwise to enable pumping.  Hallelujah.  Someone actually thought this through for our benefit.  Do not fear, this is not  a mousse "foam" foundation…like I said the name totally misleads, but it's good.  Test it for yourself at Maybelline counters today, you will be surprised. The foundation glides on with medium coverage and is comfy to wear (Tip: I wear foundation from the center of my face outwards so i have hardly any foundation near the edges of my face and hairline, then I don't feel yuck at the end of the day).  This is a water based formula and gently hydrates with glycerin, it of course it does have a cocktaile of silicones in it (most foundies do anyway) but it's formulated so well 'coz my skin didn't feel like it couldn't breathe.  I was seriously quiet and staring at the mirror speechless when I first put this on at home, it was perfect.  My shade Sandy Beige (Med 1) was a spot on match for my post summer skin.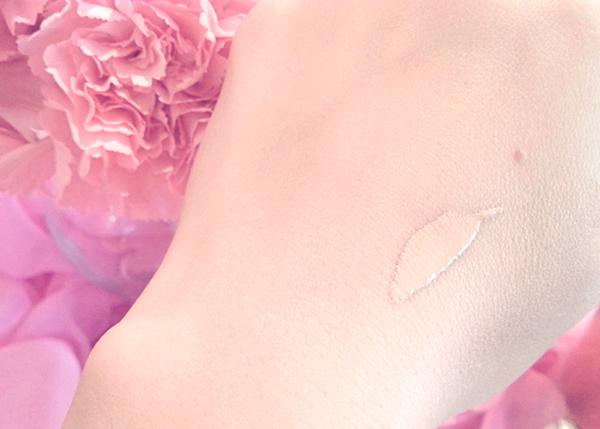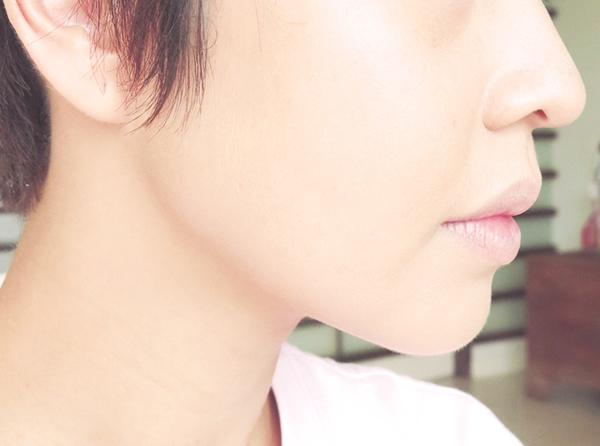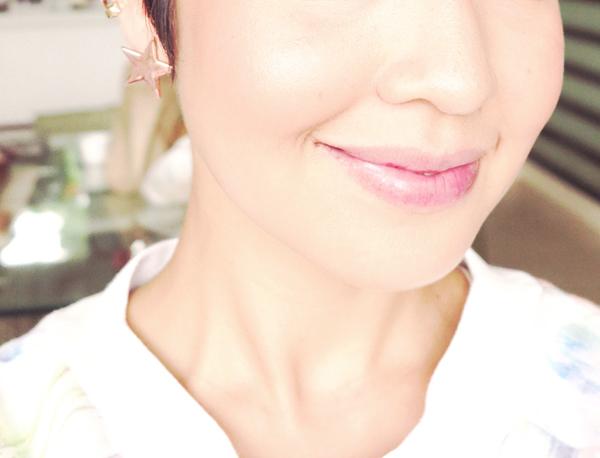 This is the same photo from my Shiseido blush post yesterday where I wore this foundation.  I just brightened the shot and lessened contrast to closely match how I saw this foundation.  First off, please let's not call it a MATTE foundation, if you lightly dust it with translucent loose setting powder it might possibly be matte but otherwise it's not, almost but not.  It's a satiny semi-matte for normal to combination skin but this won't be a matte finish for oily skin, it doesn't really boast oil control so it will get dewy in the middle of the day along the T-zone unless you powder up or blot to retouch.  If you've got normal to dry skin  this will be fine.  It is kind of like a silkier, smoother, lighter version of L'Oreal True Match without any detectable shimmer in the mix and NO SCENT whatsoever.  I'm wondering if this might be similar to the recently phased out Jemma Kidd Light As Air foundation, which looks and sounds similar when Anna of Vivianna Does Makeup describes it…so many girls in the UK were gutted about that brand folding.