Hey everyone!
Last year,
Maybelline India
added 2 new variants to their
Baby Lips
range -
Watermelon Smooth
and
Lychee Addict
. 
Price : Rs 135
Quantity : 4 gms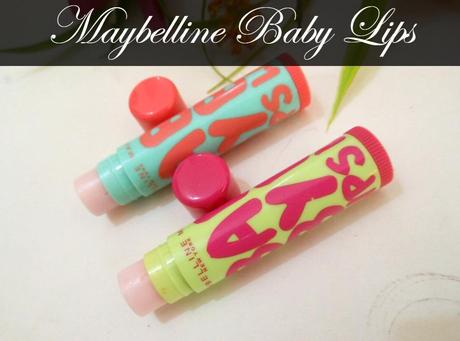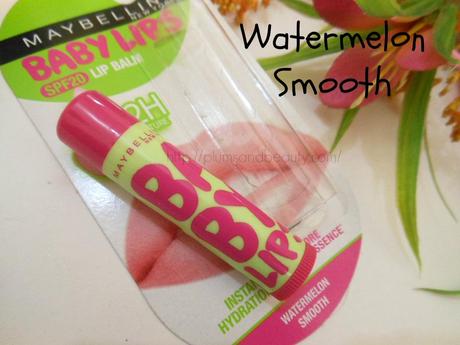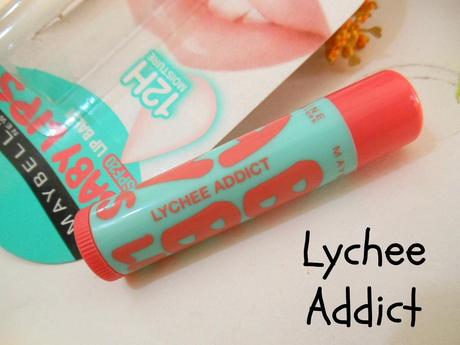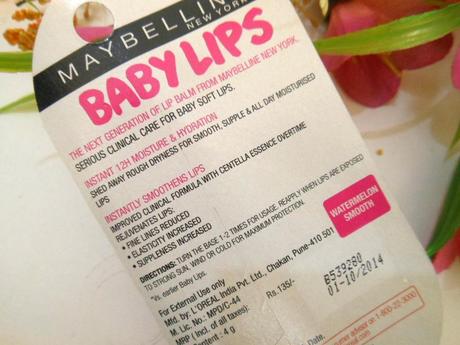 My experience with the product
Maybelline Baby Lips Balm comes in pastel color twist-up packaging with brand insignia in bold, colorful letters. The shade name and other necessary details are mentioned on the outer package. Both the lip balms appear very attractive and cute!Maybelline India has woed Indian Women with thier budget friendly products and the Baby Lips range of Lip Balms are surely every girls best friend!Coming to the review, the texture of the lip balm is light, buttery and non-waxy. It glides on the lips without tugging or pulling and helps from chapping especially in this harsh winters. My lips feel hydrated and moisturised for the next 3-4 hours after application but does not survive snacks/light meals. Both the lip balms are clear in application and with continued usage repair dry/chapped lips. This truly stands to the claims and shed away dryness and rough skin giving soft, supple, repaired lips. I am quite liking this lip balms lately and this have made its place in my handbag :p Both the lip balms have very faint watermelon and lychee scent that is not very overpowering and vanishes after 15-20 mins of application. Highly Recommended for dry/chapped lips!
Rating : 5/5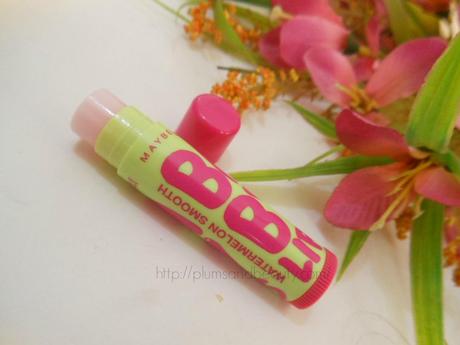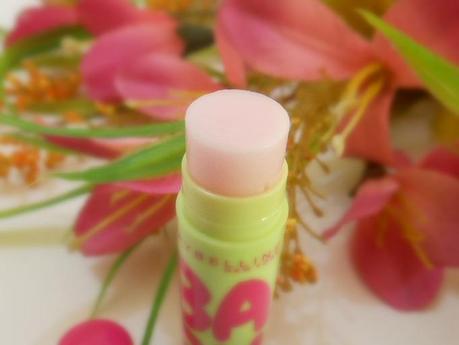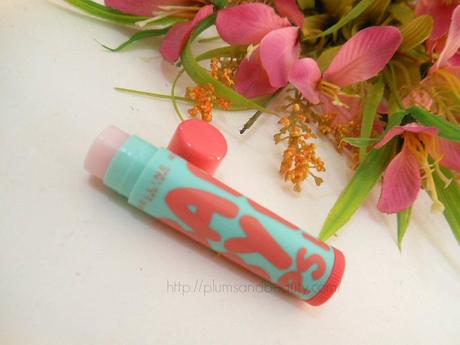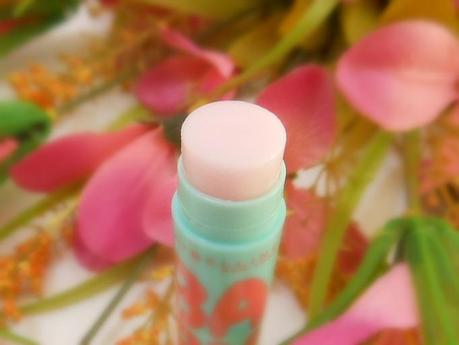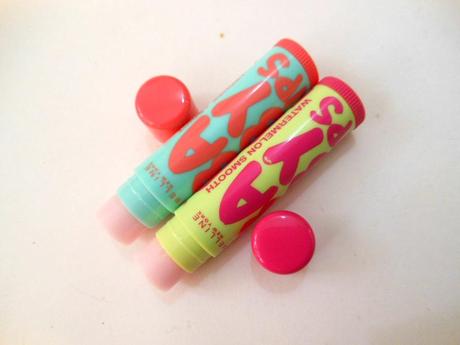 Have you tried Maybelline Lip Balms? Which is your favorite variant? Share your comments below.
Note : PR samples, however views expressed are my own as always.