Eyeliner is a beauty staple for me so I always love the chance to try anything new or slightly different to what I already own.
I received this quite a few months ago and I have been playing with it and deciding on my thoughts as I kind of have a love/hate relationship thing going on with it.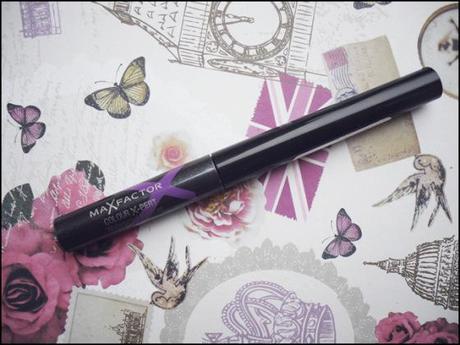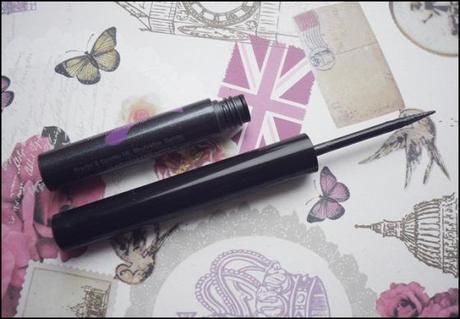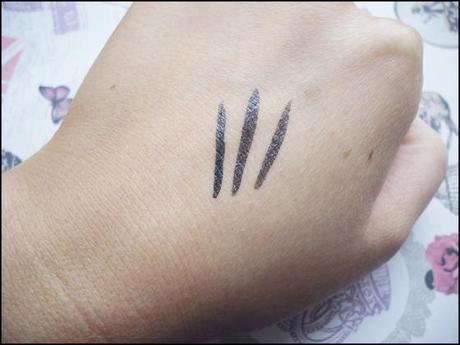 Anyway, the Colour X-pert eyeliner from Max Factor is a liquid liner that claims to be waterproof and long lasting whilst being easy to use. The color I have is  02 Metallic Anthracite which is a dark granite, gunmetal gray with a slight silver shimmer to it. It doesn't yet come in a huge range of colours but there is a jet black shade which is great for the more traditional inky liner.
This is softer so great for daytime. The color pay off is really good, it's highly pigmented and it really is long lasting. This has lasted me through 12 hour days from work to the gym. It lasted through a shower and on a night out with no problems. So I can happily say it is waterproof and is true to it's claims. Happy days.
When it comes to removing it, that is impressive too. Once you apply any make up remover, it beings to disintegrate and falls apart so you don't need to scrub at your eyes. It flakes away leaving no trace behind.
But…
The reasons why this product is still a major bug bear for me is  for one, I don't find it easy to apply. The applicator is a thin, pointed sponge that can drag across the lid making the liner uneven or 'feathery'. It also has a tendency to stick to the lashes making them dry and brittle and unable to take mascara properly. Also, even though it removes easily from the lid, trying to get it off your lashes is a major battle which I don't enjoy.
So, if you want something that will last you all day without having to worry whether it is still there this is perfect for you. If you want something that is easy to apply, don't get this. Go for a pen style liner as this is for the more seasoned wearer and even they struggle with it.
Available at Boots and Superdrug. Priced £6.99.
PR Sample