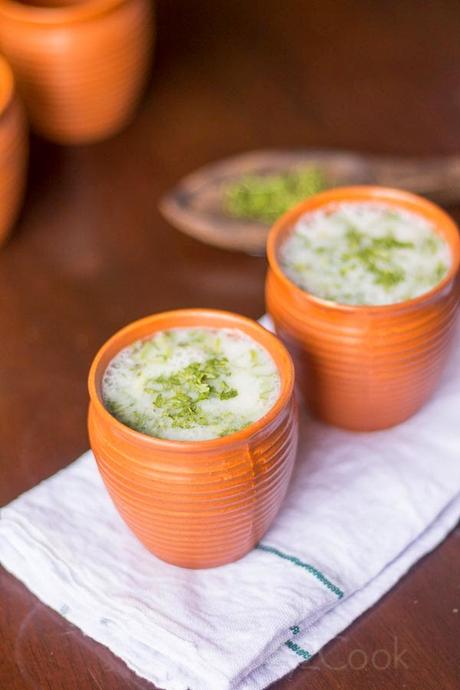 'Mattha' is basically Maharashtrian Style Spiced Buttermilk. Buttermilk is very common to drink in summer days and if we have little flavors in it, then it will be too tasty. Generally we know Chhas, in Hindi, and to make it we use Chhas Masala. But Mattha is little different from Chhas and can be found in alternate homes in Maharashtra.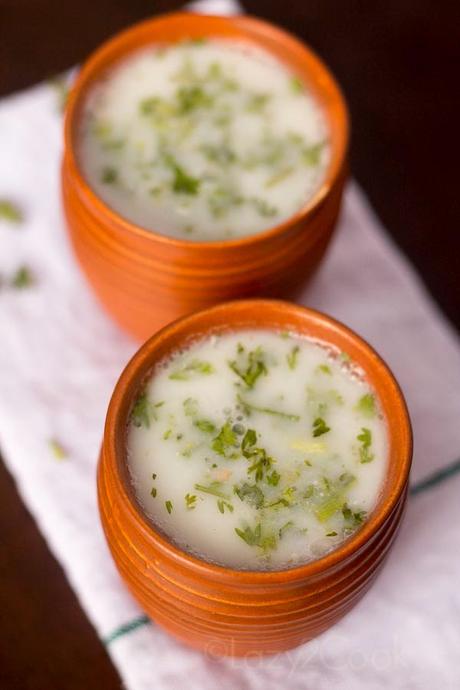 This Buttermilk or Taak, in Marathi, used to be flavored with different spices like cumin powder, a little ginger, green chili with just salt and a little sugar. I generally take with lots of ice cubes in very hot summer days.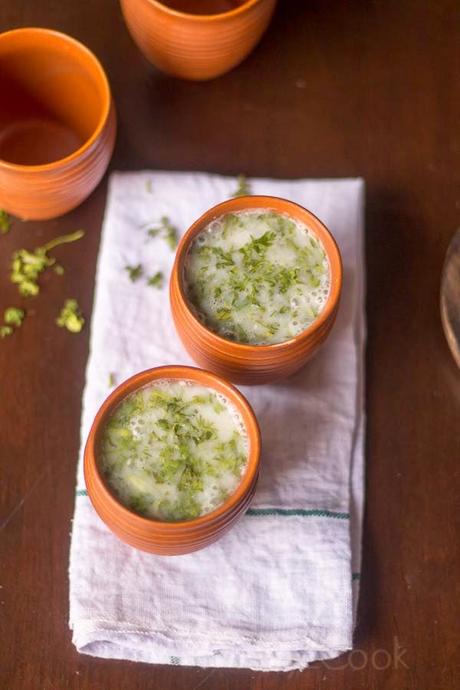 Mattha is very typical Spiced Buttermilk in Maharashtrian Marriage ceremonies along with Masale Bhat. This typical menu is always accompanied by Jilebi or Shrikhand. While remembering those memories, I really want to attend any marriage like this ;-)
1 Cup Yogurt /curd/dahi
2 cups water
1/4 tsp. roasted Cumin powder
1/2 inch piece of ginger ,grated
1/2 Green Chili ,finely chopped(optional)
1 tsp. sugar
Salt to taste
Few Coriander and mint leaves
1.In a mixer ,add yogurt and water to make it smooth buttermilk. There should not be any lumps of curd. Pour buttermilk in a bowl.
2.Add roasted cumin seed powder, grated ginger, sugar and salt. If you like spicy, add green chili to it.
3.In a mortar, add chopped cilantro, mint leaves and little salt. Use pestle to crush together until Cilantro and mint leaves become mushy.
4.Add them to buttermilk. Serve Mattha or Spiced Buttermilk in glasses with Ice cubes.