It's been quite a while since I've done any animal print nails or matte / shiny nails on this little blog. I'd say its overdue! 
So hey, if I need to do animal print and matte / shiny why not combine them?! Not a bad turn out if you ask me ;)
I started with a base of Wet n Wild Black Creme. I topped my ring, middle, and thumb with NYC Matte Me Crazy and my pointer and pinky with Poshe. When everything was dry I took a nail art brush and painted on the leopard spots with NYC Matte Me Crazy on the shiny nails and Maybelline Color Show Clear on the matte nails. No top coat for this one or else all the hard work would disappear!!!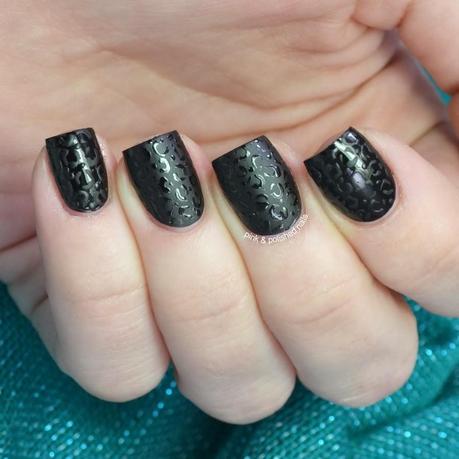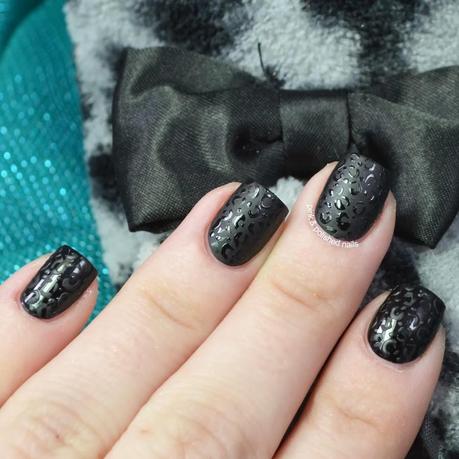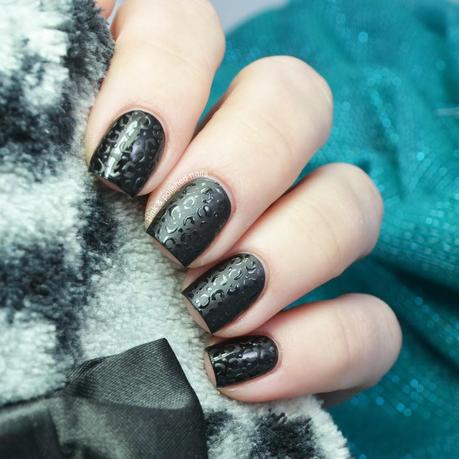 I love the difference between matte and shiny I really should do more manicures including them both! 
What's your favorite color to mattify?! 
Thanks loves :)