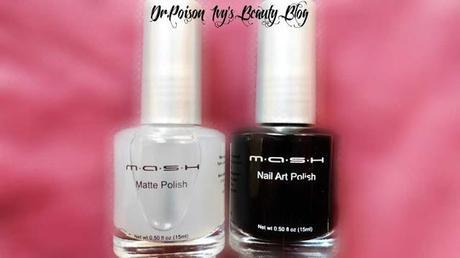 MASH is a famous name among nail art lovers.I have reviewed their Stamping plates HERE.Today i will be reviewing their Nail art Polish (Black) and Matte top coat.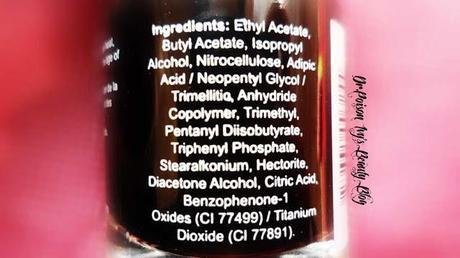 WHAT THE BRAND CLAIMS-
Our Stamping Polish (Black) is specially formulated with a much higher viscosity than traditional nail polishes, giving you the perfect design your mani deserves. Crystal clear and perfectly detailed stamped nails start here!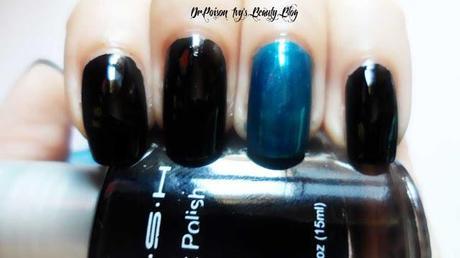 PROS

 The Black polish is very pigmented.There's no streaking or clumping.Neither too runny.The quantity is a lot for the price ($5.99)It will last for a long time.(15 ml)And it's much more affordable compared to Konad stamping polish.It dries quickly and has very good sheen.
Besides using it for stamping,it can also be used as a normal polish .
You can visit this LINK to buy it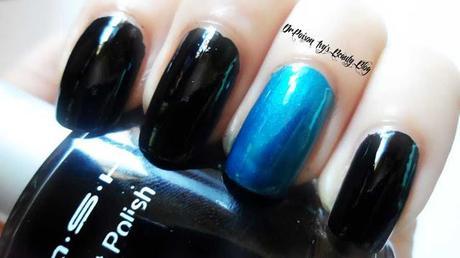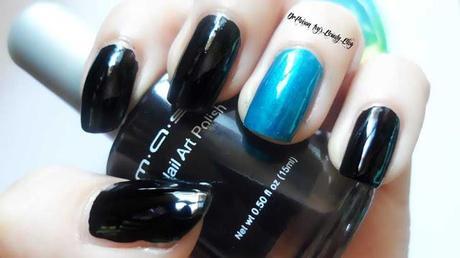 MASH MATTE NAIL POLISH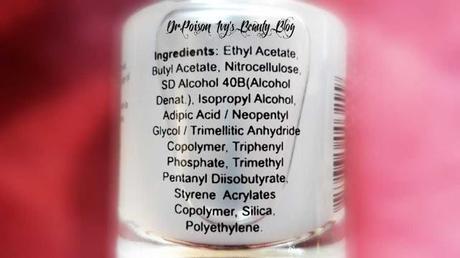 MATTE nail polish top coat is becoming a rage and everyone wants to get their hands on it. lolAnd the pictures below tells you why :pIt can turn any nail polish shade into a sophisticated matte look.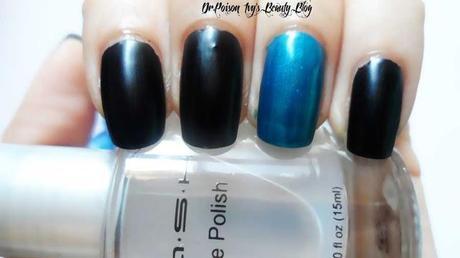 WHAT THE BRAND CLAIMS

MASH Matte Top Coat is luster-free,Unique, durable and long lasting. Taking your polish to whole different level, if you love a nice flat matte, but don't want to double your nail polish budget and collection.This matte top coat can be applied to any polish turning it in to a flat finish. Remember, there is always 2 sides to every nail polish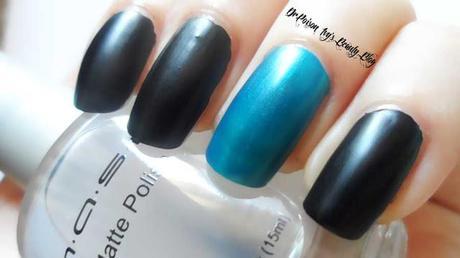 Just one coat is enough to acheive the matte effect.It dries rapidly.I did not experience any clumps or streak.Application is easy.Glides smoothly.
And lasts for almost a week without chipping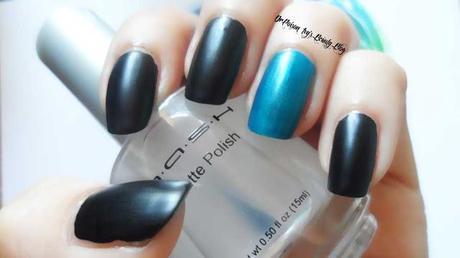 You Can buy it from mashnails.com

But it is currently out of stock :(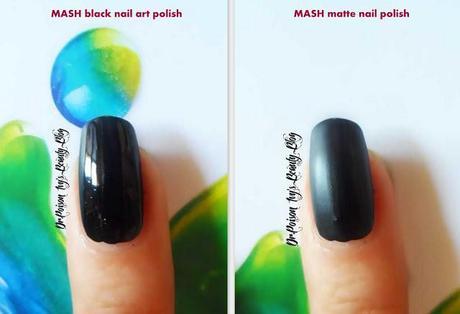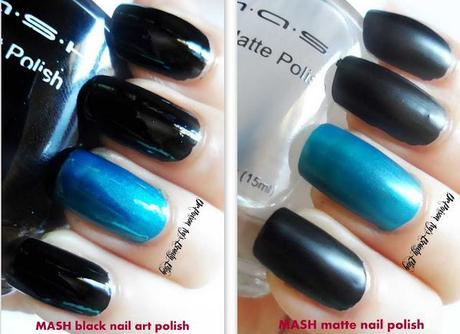 I'M 'MAD ABOUT "MASH MATTE TOP COAT" :)