Maroon 5 Front Man Adam Levine Reveals Cauliflower Tattoo Regret
In a latest interview the Maroon 5 Lead Singer Adam Levine, Anderson asked the star about his tattoos and admitted that he wanted a tattoo but can never decide what to get and that Adam's tattoos really inspired him. Well the question was if Adam had any tattoos he regret.
Adam Levine Vogue Cover
And in his reply the singer admitted that some of his tattoos were really horrible and were made after being impressed by the Russian prison tattoos which he couldn't get because he wasn't that strong enough and got them from another artist who did a bad job.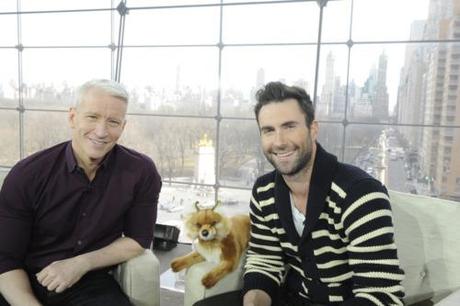 Maroon 5 Front Man Adam Levine with Anderson
Now he always tries to hide the ink by working on the tattoo more it has become even worse than before and now his tattoo looks just like a "Cauliflower with a sun in the middle of it".