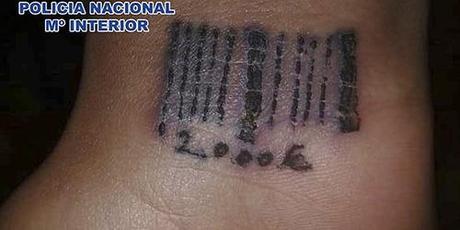 According to recent news on CNN as a result to an investigation by the Spanish National Police into two Madrid Prostitution rings a 19 year old woman was rescued from forced captivity, she was also tattooed with a bar code on her wrist which was extremely brutal.
The barcode on her wrist served as a kind of identity for the 19 year old woman and as a certificate of ownership by a prostitution wing, and under the barcode was another tattoo which showed the amount of money she owed to the ring according to the local authorities.
The young woman was held hostage by a pimp, she had many wounds on her body from being beaten and whipped also her head and eyebrows were shaved because she tried to escape.
Well we have seen worse cases of being tattooed but this seems to be even more horrible!