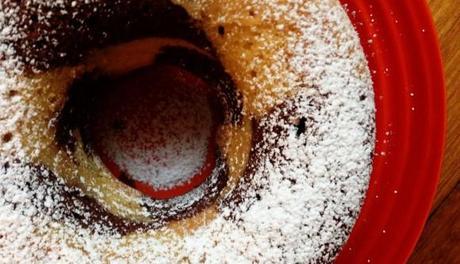 I cannot tell you why, but I have always been obsessed by dual color cakes or cookies. They have got something that catch my attention and make them taste extremely delicious.
In my "left over archive" you can find several recipes for making dual color cookies, or marble cheesecake but I have never made a cake before. Until last weekend!
I brought the cake to the office and offered it to my colleagues, who all appreciated it a lot.
Here is the recipe, if you wanna give this a try!
Ingredients:

250 g + 1 tbsp flour (2 cup)
1 tbsp baking powder
150 ml whole fat milk
2 eggs
140 gr sugar (2/3 cup)
100 g + 1 tsp unsalted butter, room temperature
3 tbsp cocoa powder
I made this cake in the evening, so there is not nice step by step pictures. I did get some shots of the final dish the following morning. Hope it will be enough to get an idea of how to make it.
In a bowl of your electric mixer cream butter and sugar. Add the eggs, one at a time, mixing well after each addiction.
In a separate bowl combine flour and baking powder. Add that to the wet ingredients, alternating with milk. Save 3-4 tbsp of milk.
Divide the batter into 2 parts, and in one add the cocoa powder and remaining milk. Make sure the 2 batters have the same consistency and density.
Grease a baking pan with 1 tbsp of butter, then dust it with 1 tbsp of flour. Drop tbsp of vanilla batter, alternating to chocolate batter.
Then repeat with one more layer, covering with chocolate batter, the vanilla one and vice-versa.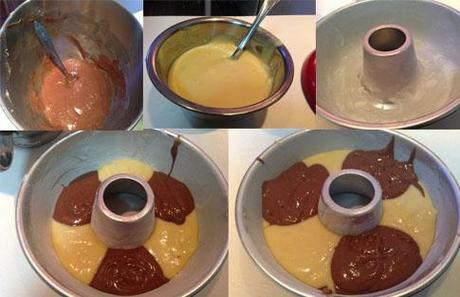 Bake at 180 C for about 40 min. Remove from the oven and let it cool down.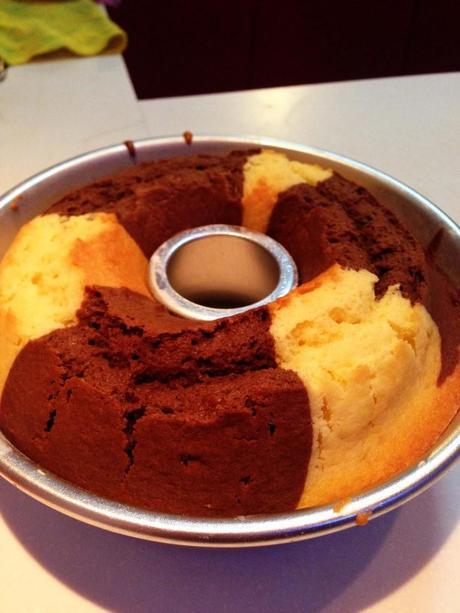 This is the following morning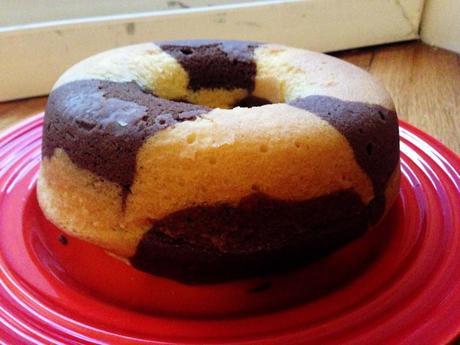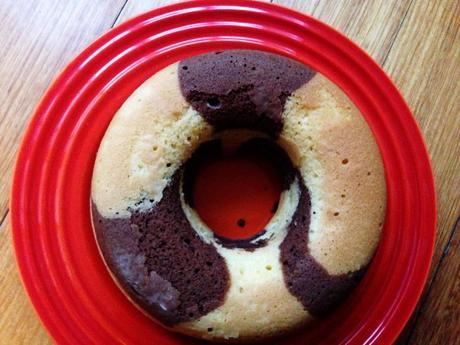 When completely cooled, sprinkle the top with powdered sugar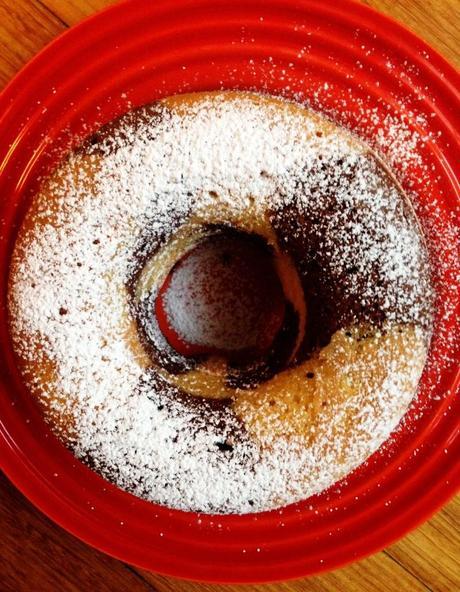 slice it up and serve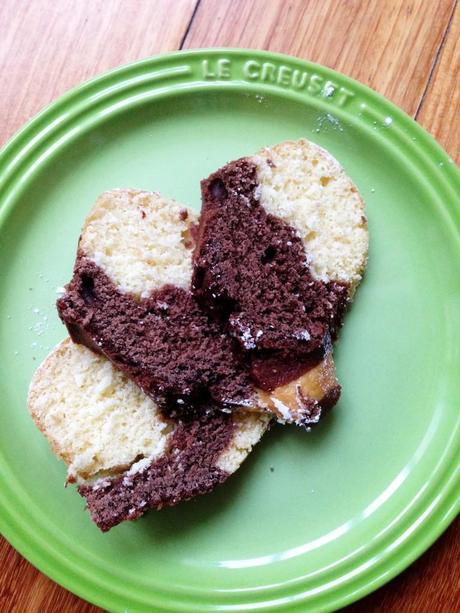 Happy weekend to you all!
Love
- LittleDani