Light in fats and packed with fibers, vitamins and lean protein, this vegan Buddha bowl is a great and healthy lunch idea!
Some people (like myself) respond really well on a high fat diet. For me, incorporating healthy fats and protein into my meals is the only way to feel full and energized for long, else I will crash after just a few hours of eating. Besides, following a high fat diet keeps me lean and strong!
But lots of people out there do not do well on high fat, they gain weight, have bad breath and bad digestion. Instead they are at their best when fed with high carb and low fat food. This is because each of us is different. Our bodies are not made the same, thus what works for me will not necessary work for you!
This is the basic approach of DNAFit, a new DNA genetic test that helps you create a personalized fitness and nutrition plan - according to your genetics. A simple saliva swab unlocks the genetic information of 45 of your personal fitness and nutrition genes, enabling you to follow fitness training plans and nutritional diet plans that are directly related to your personal genetics. It's a VIP blueprint to your DNA!
In my previous posts I have talked about the Low-Carb Mean Plan and the Mediterranean Meal Plan. Today we are gonna look into the Low-Fat one.
People who follow into the Low-Fat category should be on a diet which is higher in unrefined carbs and high in fibers, with moderate protein and low fat.
DNAFit reduced fat diet is based on 1,500 calories per day for women and 1,800 calories per day for men. This has been suggested to be the most successful diet for weight loss for people who are highly sensitive to fat but not to carbohydrates. At least 6 scientific studies have been used as references to calculate the percentages of macro nutrients. When choosing carbohydrates, choose slow releasing carbohydrates, which when mixed with protein, balances blood sugar to enable your body to burn fat, instead of storing fat. Research suggests that unsaturated fats are more beneficial when combining this with a reduced fat diet. Unsaturated fats include olive oil, avocados, oily fish and olives.
My recipe today is for those who follow into this group. It is a vegan bowl filled up with slow releasing carbs, high in fiber and with a good amount of unsaturated fats.
Ingredients (serves 2):
1 medium size beetroot
180 g hard tofu
200 g mushrooms
1 tbsp chopped parsley + more to garnish
1 clove garlic
3 tbsp extra virgin olive oil
1 tsp sesame oil
1 tsp vegetable oil
1 tbsp soy sauce
1 tsp black sesame seeds
salt and pepper
1/2 zucchini
1/2 cup chickpeas
1/2 + 1/2 tsp chili powder
1/2 tsp cumin
Start by slicing up the mushrooms, heat up 1 tbsp of extra virgin olive oil in a skillet, saute' the clove of garlic and when golden brown in color, add the sliced mushroom and saute' them on medium heat. Season with salt and pepper and when cooked (about 5 min) add 1 tbsp of chopped fresh flat leave parsley and set aside.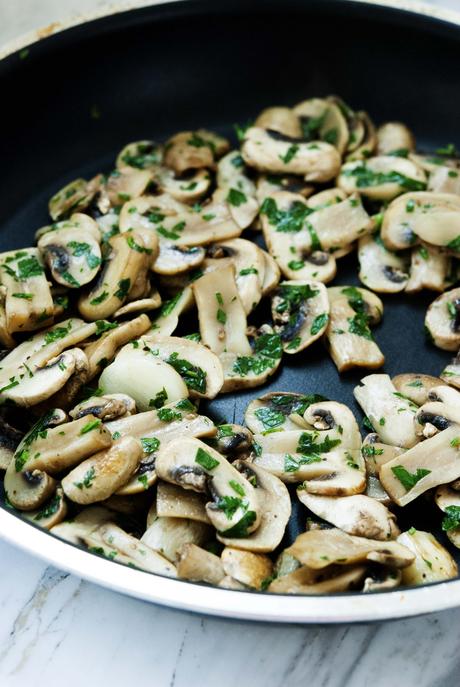 Grab the tofu, pat it dry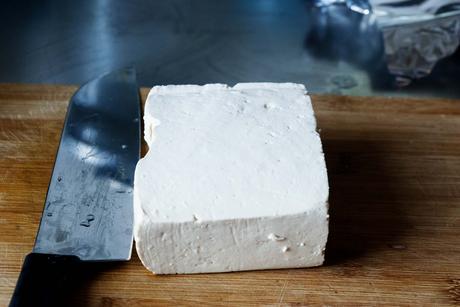 cut it into 1 inch cubes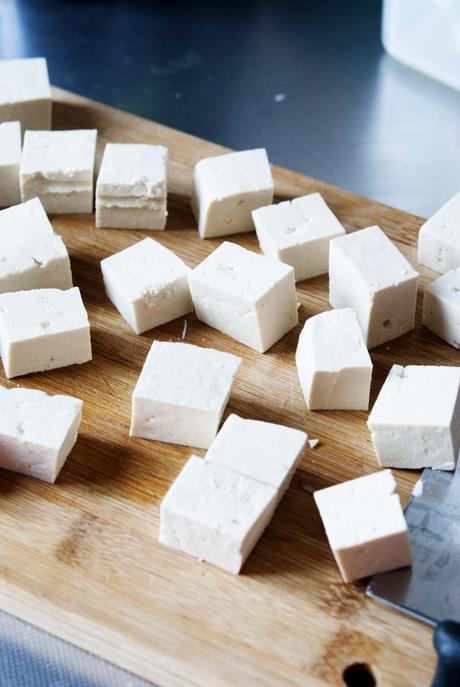 In a skillet heat up 1 tsp of vegetable oil and 1 tsp of sesame oil. When warm, add the tofu and cook it on all 4 sides, season with salt and 1/2 tsp of chili powder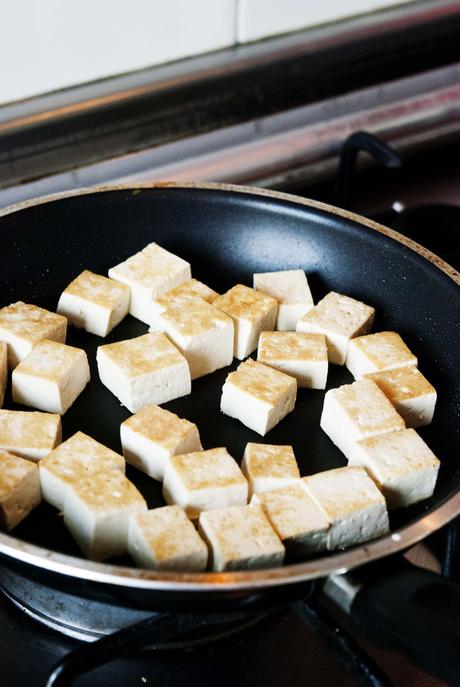 Add the say sauce and saute' for 1 min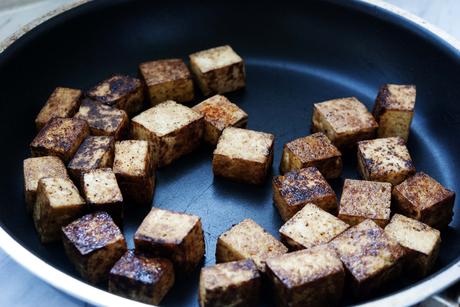 Last add some black sesame seeds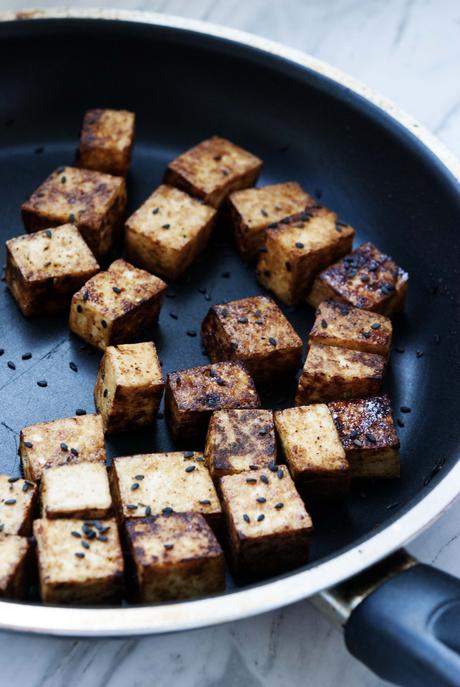 set aside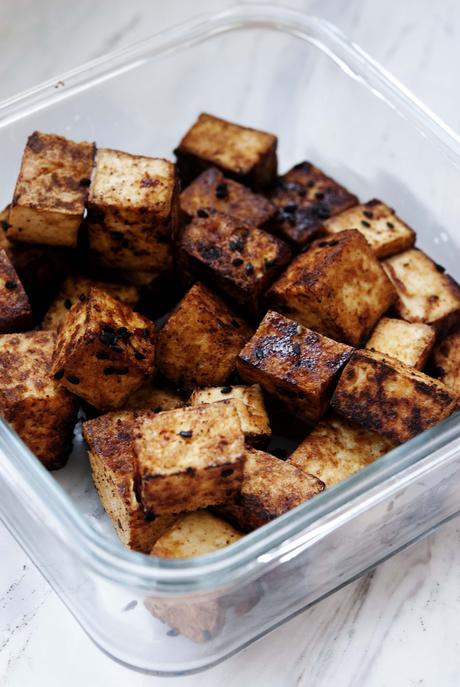 In a bowl place chickpeas, salt, pepper, cumin, chili powder and 1 tbsp of extra virgin olive oil. Stir all the ingredients together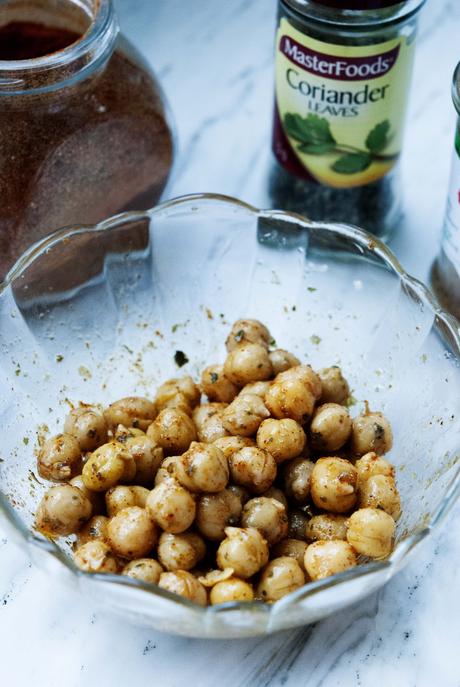 and roast the chickpeas in pre-heated oven at 180 for about 20 min
Slice and grill the zucchini
wash and peel the beetroot, then place it into a food processor and pulse until it resembles "rice"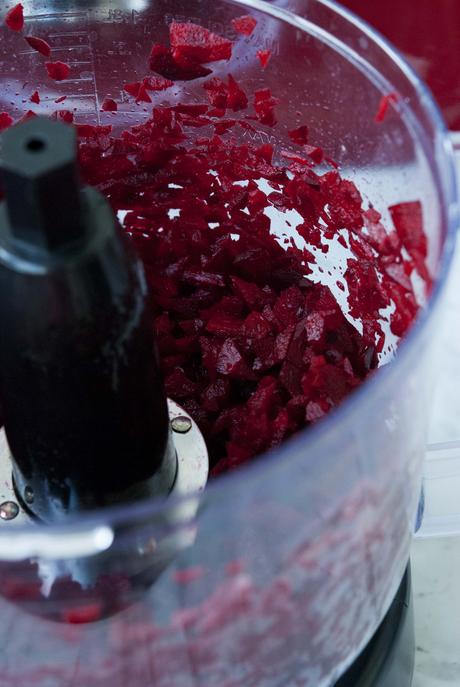 To assemble your Buddha bowl, lay the beet at the bottom of a bowl, top with mushrooms, tofu, grilled zucchini, roasted chickpeas and dress with a drizzle of extra virgin olive oil.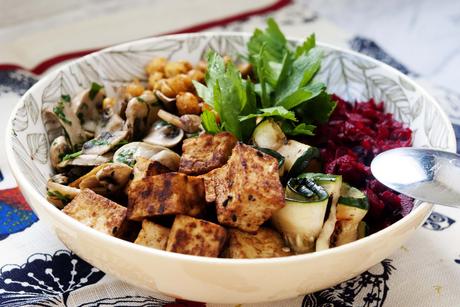 Serve it up!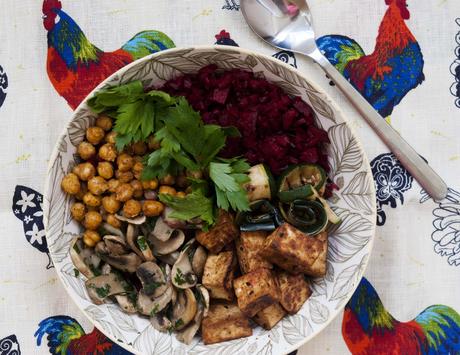 This bowl is high a low fat higher in carb meal idea for those who are "made to burn carbohydrates", yet replacing the rice with "beet rice" fill up the bowl with fiber and vitamins. Very light to digest, yet quite flavorful with all the spices from the tofu and chickpeas. Lean proteins come from the tofu and a lil of fats from the oil.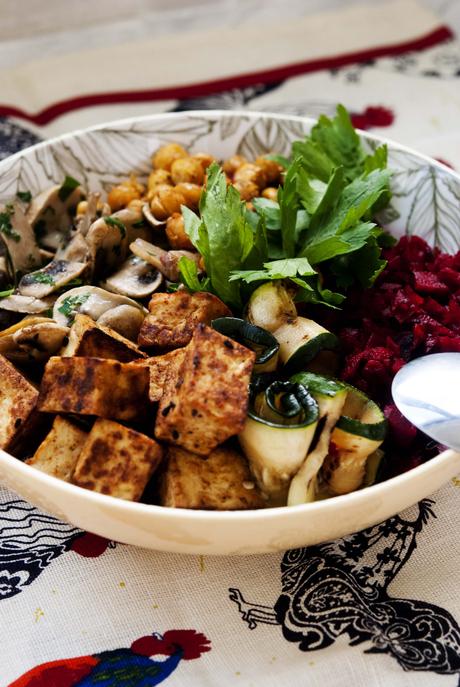 This can be made ahead of time, so perfect to pack and bring to the office as quick and light lunch idea!
If you want more information about NDAFit, here is how you can connect:
WEBSITE: www.dnafit.cn
INSTAGRAM: dnafit_hk
FACEBOOK: https://www.facebook.com/dnafithk/
WECHAT: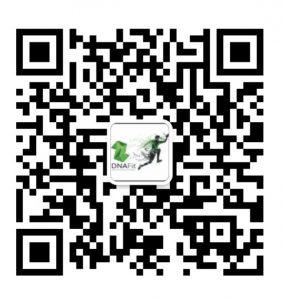 For sponsorship, product reviews, recipe creations of your products, contact: [email protected]