High protein, gluten-free, grain-free and utterly delicious healthy cookies. These babies will knock your socks off!
When I first open my blog www.expatcucina.com, I had just moved to China, and had just moved in with my boyfriend. Never before I had lived together with a guy, at least not in a romantic way. Somehow I had the urge to cook and cook and bake and make sure I was always preparing something tasty for him for dinner or breakfast. I was OBSESSED!
My days were full of butter, cream, flour, meats, pasta...
I blame the sicilian blood in me.
These days I still bake frequently; it continues to be one of the loves in my life and I could never see myself giving it up. The difference though, is that I now focus on both the quality and nutrition of ingredients. I choose nutritious foods that will keep me feeling wonderful on both the inside and out.
The little perk to leading a healthier lifestyle is that I've found ingredients to satisfy my sweet tooth outside of the typical sugar and butter. Examples include coconut sugar and grain free flours; both happen to be used in these chickpea flour chocolate chip cookies.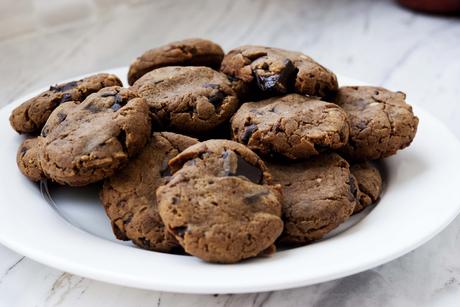 Yes, that's right: chocolate chip cookies made from chickpea flour. No I'm not crazy. Just an experimenter, determined to get you into the kitchen and get a little ambitious. Heh.
I realize how crazy these cookie sound, but when I first tested them, I went absolutely BONKERS over how incredible they are. I wouldn't lie to you because we're friends, and friends tell the truth, the whole truth and nothing but the truth. The cookie Lord knows.
So trust me when I say that you won't taste an ounce of bean flavor when you take a bite into these.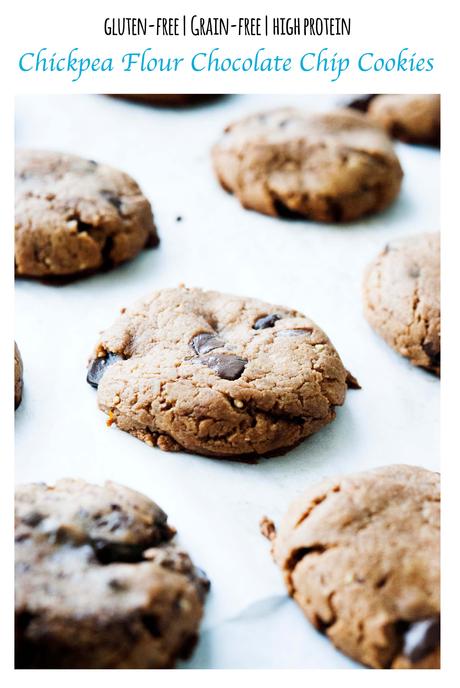 I'm confident that you'll be pleasantly surprised with these chickpea chocolate chip cookies. They're free of gluten, grains, dairy and nuts!
Ingredients (makes 13-16 cookies):
1/2 cup coconut oil, melted and cooled
1/2 cup coconut sugar
1 egg, at room temperature
1 teaspoon vanilla extract
1 1/2 cups chickpea flour
3/4 teaspoon baking soda
1/2 teaspoon salt
zest of 1 orange
100% 72% dark chocolate bar, coarsely chopped
Preheat oven to 180 C. Line a large baking sheet with parchment paper and set aside.
In a skillet toast the chickpea flour. This will reduce some of the bean flavor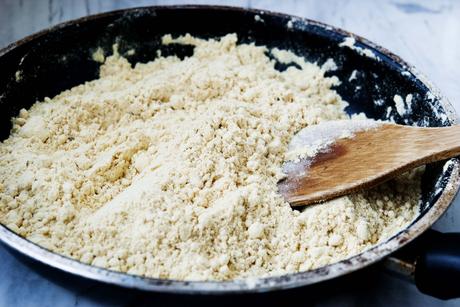 In a large bowl mix together melted and cooled coconut oil, coconut sugar, egg and vanilla extract until smooth and creamy. Add the zest of one organic orange.
Tip: Make sure your coconut oil is not HOT. It should be liquid but on the cooler side so that your egg won't cook when you mix everything together.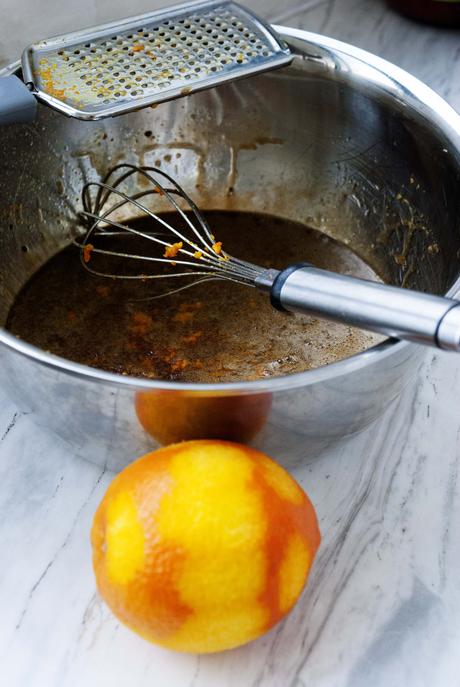 In a separate bowl, whisk together chickpea flour, baking soda and salt. Add dry ingredient to wet ingredients until well combined. Fold in chocolate chunks.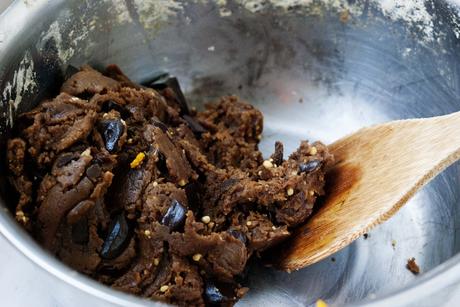 Use a medium cookie scoop to scoop dough onto parchment lined baking sheet. Barely flatten the tops of the cookies with the tips of your fingers.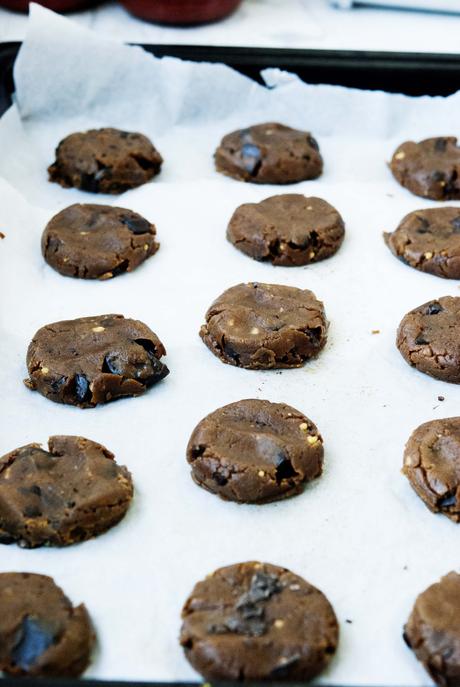 Bake at 350 for 12 minutes or until edges are slightly golden brown. Allow cookies to cool on cookie sheet for 5 minutes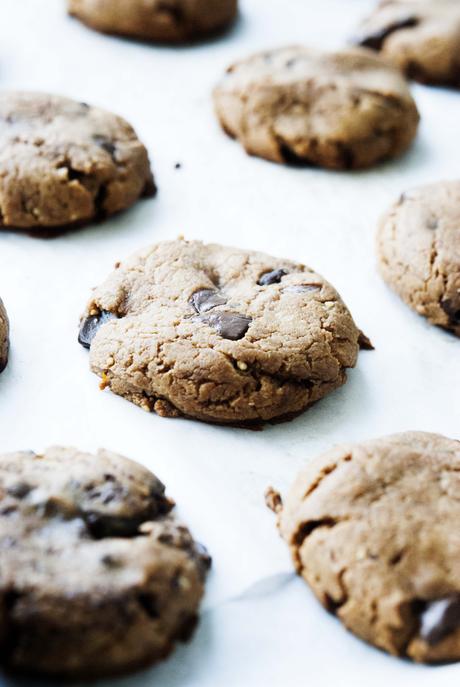 then transfer them to a wire rack to cool.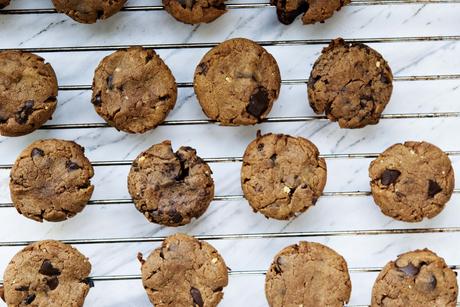 Simple, nutritious, gluten-free and high protein sweet treat.
Love
-Dani
Please follow and like us:

0