Manchester Press
https://www.facebook.com/manchesterpress
8 Rankins Lane Melbourne
03 9600 4054

I love bagels. It all started back when I visited Montreal on high school exchange back in 2007. While I was there, I was assured that Montreal's bagels were the best in the world; better even than New York's. I'm not going to vouch for this but I can say that they were darn good and a long-life love for their doughy, round, holey goodness was born. Hence, a cafe that specialises in filled and open bagels is going to rate pretty highly in my books.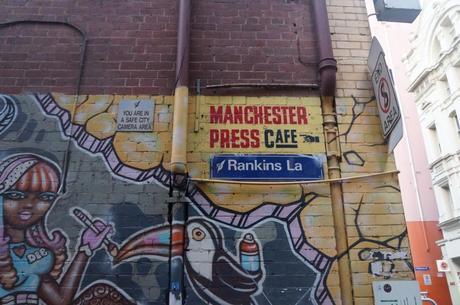 Manchester Press is a CBD laneway favorite. Off Little Bourke St, it occupies a space well saturated with good coffee and delicious breakfast yet has maintained popularity and standards over many years. The space is open, light and features a mix of communal and more personal wooden tables. The characteristic artworks are hard to miss and now, to me, represent what is Manchester Press.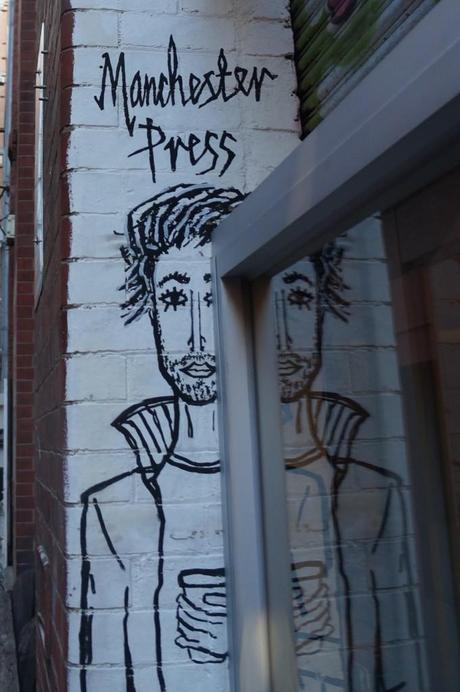 The coffee is 8oz and came quickly; well appreciated at 7am on a Monday morning. The staff were present without being pushy and sometimes the best staff are the ones that are invisible.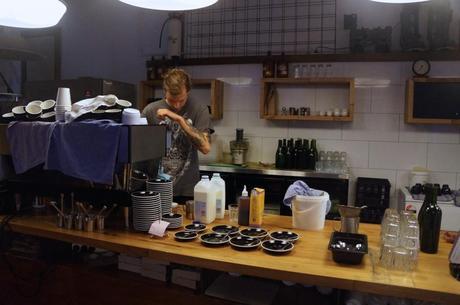 The menu is a simple one: open bagels, closed bagels and breakfast (which consists mostly of bagels). In an around the world journey, a bocconcini, salami and pesto option take me back to Mama's Italian kitchen while the shredded pork is adorned with all those favorite flavours you could munch on the back of a scooter in the streets of Hoi An.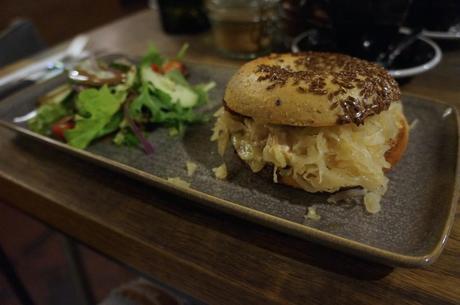 I ventured to Central Europe, as thick sliced peppered pastrami complemented a tangy sauerkraut and melted, stringy Swiss cheese. The wholemeal bagel was nutty, dense and soft; the side salad well appreciated with the richness of the fillings.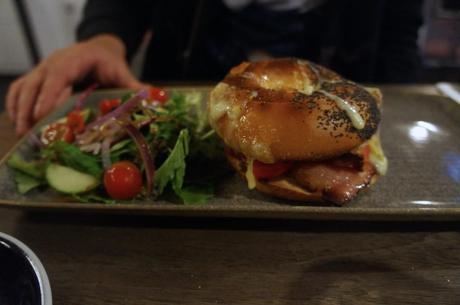 My friend opted for a more traditional English option; bacon, mozzarella, tomato and a sweet apple and tomato chutney. The cheese oozed over the edges and the bacon abundant enough to match the $13 price tag.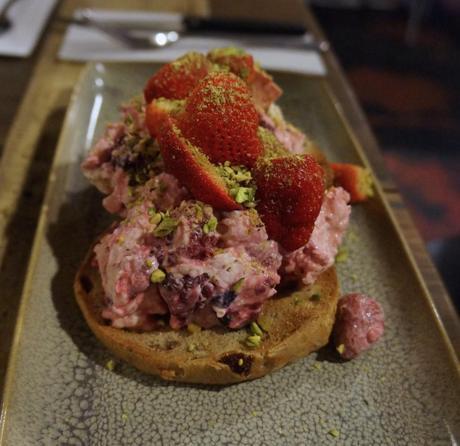 Not all bagels are created equal, but that doesn't mean they aren't all delicious and one of the party indulged in the sweet side of life. A mountain of mascarpone and strawberry was laid down on a fruit and nut bagel and topped with pistachio before being laid before the receiver; eyes wide and mouth open. Beautiful both visually and in taste, I put to you the difficult task of finishing; it's like climbing Everest (if Everest was a pile of strawberries and mascarpone).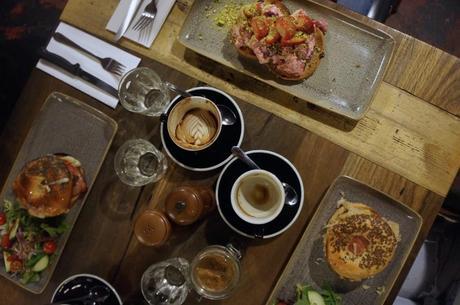 I've already said it but it's true: Manchester Press is an old city classic. While it doesn't pop up in news or conversation often almost everyone has been, has their favorite bagel and would recommend the great hidden venue on to someone else. The food is incredibly well-priced in a city known for overcharging and I can never wait for another visit. And if you don't like bagels, there is a (very limited) number of non-bagel options. I would just suggest that you just learn to like bagels.