Good Morning Everyone.
Today I bring you a family recipe of my Mamaw's (Grandma) Pizza. This is the homemade pizza I had growing up and I loved it. This is really my first time making it at home. Its such good pizza :-) My six year old proclaimed it was the best pizza in the world. Some of the ingredients that she used they no longer make. SO we have had to find ones that fit the best. I have so many memories with this pizza. My mom use to let us kids fork the pizza, put pepperoni on it(and of course eat a few), eat the sauce by the spoonful. Cause its well good....The smell, taste and everything reminded me so much of home.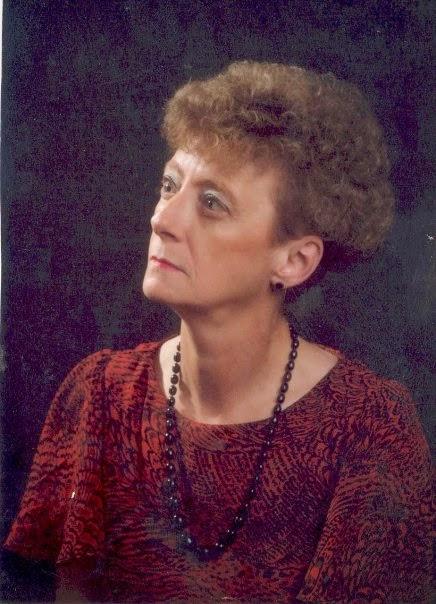 My Mamaw made it, and she passed away when I was 12 years old.  My mom, Aunt and I all make it now and love it. I think you will too!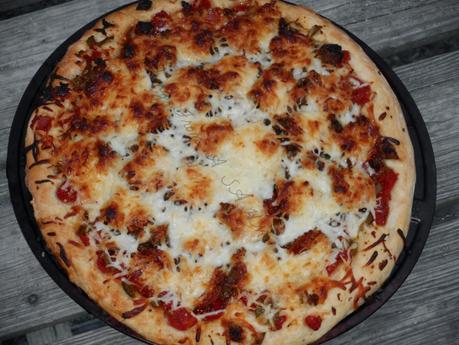 Mamaws PizzaDough:1 C Warm NOT HOT Water2 1/4 Tsp Yeast2 Tsp Olive Oil2 1/2 C Flour 1/4 Tsp Salt1 Tsp Garlic Powder
In a bowl combine your water and yeast. Whisk to combine the yeast. Let it sit for 5 minutes. Then add your olive oil, flour, salt and garlic powder. Mix till it forms a dough. Take a bowl and spray it with oil or rub it with oil. Put the dough in it and coat the dough in the oil. Cover and let rise for an hour. Now you can start on toppings: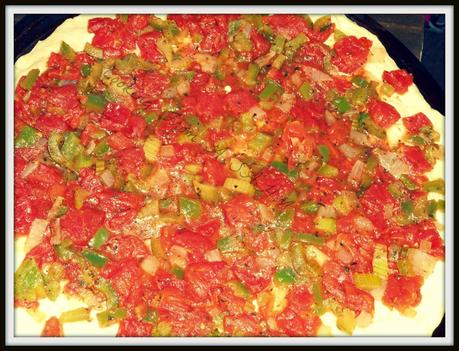 Sauce:1 Pepper Diced1 Onion Diced1 Celery Stalk diced1 12 Oz Can of Diced Tomatoes(I used the Hunts)1 Tsp Basil1 Tsp Oregano1 Tsp ParsleyOlive Oil for sauteing
In a pan put a swirl of olive oil. Not to much but not to little. Turn it on and let it heat up. Once is ready add your peppers, onions, celery and seasonings. Cook till the veggies become tender. Turn it off and add your can of diced tomatoes. DO NOT DRAIN. Cook it on low till its warm.  Set it aside.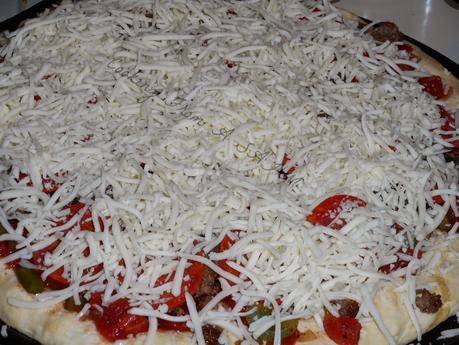 Extra Toppings:1 Tube of Jimmy Dean Sausage1 bag of pepperoni1 bag of Mozzarella.
Cook up the sausage till its crumbled.  Now take your pizza dough that has been rising(it should be doubled) and put it on an oiled pizza pan. Once its spread out you fork all over the dough*TIP You can let your kids do this*. Now take your tomato mixture and spoon it all over the dough. Now save a little for eating cause its that good.  Take your cooked sausage and sprinkle over the top of the tomato mixture. Now add your pepperoni and cheese. Bake for 45 minutes or until its done at 350.  Let it cool a bit then slice and ENJOY! Remember let your kids get involved! My mom always had us in the kitchen when we made this pizza. 
Here is all the ingredients you'll need:FlourExtra Virgin Olive OilBasilOreganoParsleyGarlic PowderSaltPepperoniMozzarellaDiced Hunts TomatoesPeppersOnionsCelerySausageYeast