Makeupgeek Cocoa Bear Reveiw, Swatches and Makeup look.
Hey everyone. I am soooo excited to be writing this post. I am going to be reviewing my favorite eyeshadow of he moment. Its the makeupgeek cocoa bear. I have been wanting to get my hands on this for a long time and finally I did. So lets begin the review.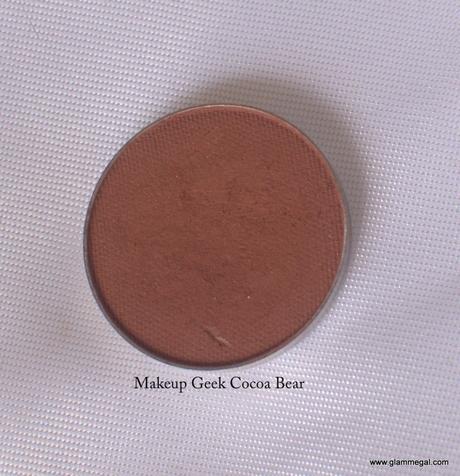 Makeupgeek Cocoa Bear
Price:$5:99 USD
All About This Color:
The cocoa bear is soft, snuggly, and keeps you safe from the boogey monster. Just a fair warning, however, this warm and rich brown color makes people want to snuggle up close to you.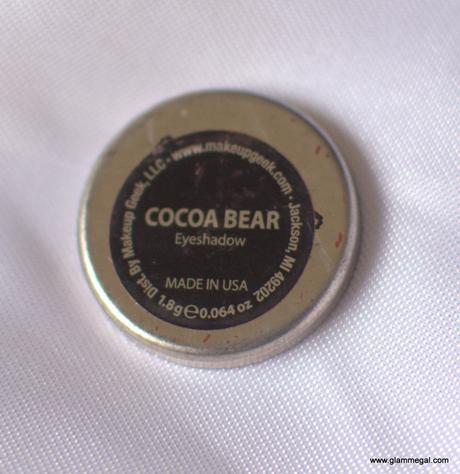 Makeupgeek Cocoa Bear
The Bottom Line:
Matte reddish brown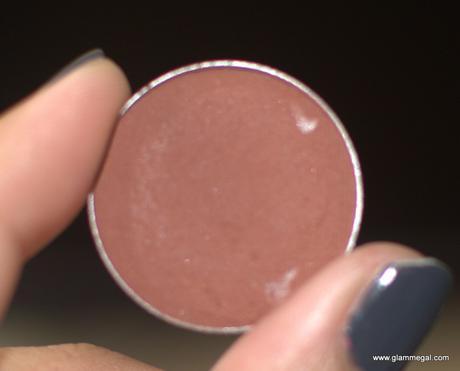 Makeupgeek Cocoa Bear
About Makeup Geek Eyeshadows
– These are all highly-pigmented – just check out the swatches!
– Half the price of high end shadows without sacrificing quality
– These pans can be placed in empty palettes such as Z-Palettes.
– Eyeshadow pan weight is 1.8G / 0.064 oz
– With a separate palette, you can build your own custom palettes
– All our shadows are cruelty-free — we do not test our products on animals
– These eyeshadows are Talc and Paraben-Free
– See full ingredient listing.
– We ship worldwide at affordable rates
So lets begin the review, I do have quiet few eyeshadows from Makeup Geek but Cocoa Bear deserved a separate blog post. Makeupgeek eyeshadow cocoa bear is a matte red brown eyeshadow which is an absolute must have in your makeup collection, its a very versatile eyeshadow.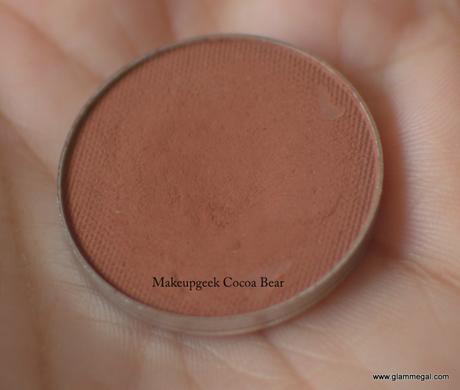 Makeupgeek Cocoa Bear
You can use it as an overall lid color and smoke out the outer corner with a darker brown or black eyeshadow; or you can use it as a crease color to blend out your eyeshadows or you may use it as a transition color while doing heavy dark smokey eye makeup, so basically you have to have this eyeshadow.
Its just the perfect red brown eyeshadow, and the texture of this eyeshadow is smooth and it blends flawlessly. Being a matte eyeshadow I thought it might be a bit chalky, but cocoa bear is very soft and smooth not to the point of being buttery but just the right amount of soft.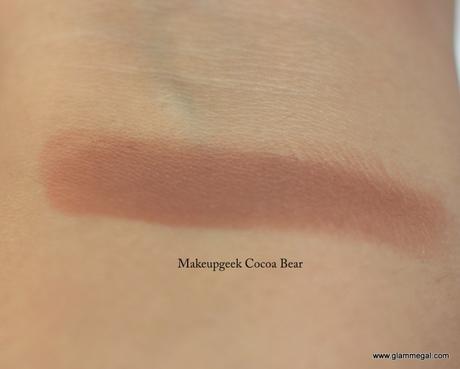 Makeupgeek Cocoa Bear
COLOR/PIGMENTATION
The color is insanely pigmented so be careful while picking up the color on your brush and always tap off any excess product from the brush before applying on your eyes. The color pay off is great and for the price I was really in for a surprise at the quality.
PERFORMANCE:
I have used this eyeshadow so many times and a little goes a long way, and the staying power of all the makeup geek eyeshadows is really awesome, even without a primer they stay put on the lids and dont crease on the lids, but I dont have oily lids to begin with, so cant really comment on how it will fair with oily lids.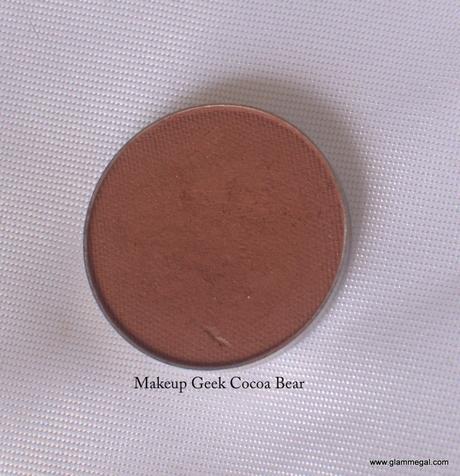 Makeupgeek Cocoa Bear
I love this particular eyeshadow a lot and it gets a lot of use and love from me, and I would certainly recommend this eyeshadow from Makeup geek.
Makeupgeek ships worldwide and their shipping rates are quiet economical too, I have ordered twice from Makeupgeek and both the times received my parcel after 2 weeks.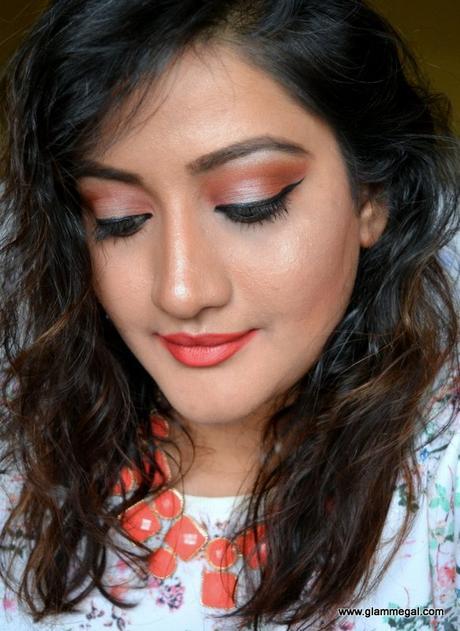 Makeup Geek Cocoa Bear
The video on this look is here. Just click below.
Makeupgeek Cocoa Bear is a must have eyeshadow if you love doing eye makeup you will surely find a lot if use for this eyeshadow.
Related
You Might Also Like
Maybelline Baby Skin Instant Pore Eraser review | How to reduce the appearance of pores
Sleek Blush by 3 Pumpkin Review
Faces Metaliglow Eye Primer Review
LORAC PRO PALETTE REVIEW, SWATCHES, MAKEUP LOOKS AND MORE
LOREAL COLOR RICHE LIPSTICK 290PLUM PASSION REVIEW, SWATCHES AND FOTD
GIA BATH AND BODY WORKS OATMEAL MILK AND HONEY SOAP REVIEW
INGLOT FREEDOM SYSTEM RAINBOW EYESHADOW 102 REVIEW
Loreal Infallible Eyeshadow Flashback Silver Review, Swatches and FOTD
Tags:
budget makeup, cocoa bear review, crease eyeshadow, makeup geek, matte brown eyeshadow, matte eyeshadow, must have eyeshadow