Some people don't really like wearing glasses and mostly think that glasses would make them look ugly. Well, this is not an issue as you can equally look beautiful and hot wearing the right glasses packed with the perfect makeup, that makes you stand out and still get that pretty feeling of having your glasses on. Glasses do not necessarily ban you from the makeup club for life, by adding funky frames as an accessory and learning the great makeup tips of applying the right foundation, liner and lip color, everything will work well for you.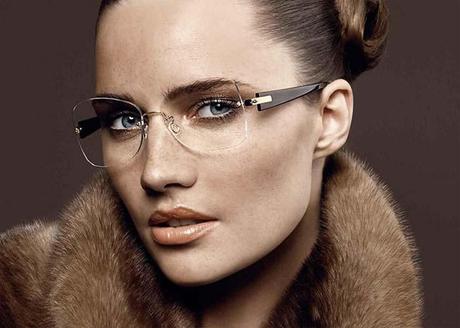 Starting off with the right base for your face, make sure that you prefer using mineralized products or powder instead of liquid and cream foundations. Choose a shade that is lighter than your skin color, especially under your eye area, to brighten up your eye and conceal the dark circles, if present.
For eye shadows, use a color that complements your frame as well as your eye color, so your best option would be going for warm and neutral colors. To add definition to your eyes use a dark color and brush it under your lower lash line, you can also add cream colored liner to make your eyes pop up!
To make your lashes stand out, use two coats of mascara and it's preferred to curl them before applying the mascara. Use an eye liner that goes with your frame: if you have a thin frame, use a fine eye liner; but if you have a thick frame, make a tail and use a thicker line.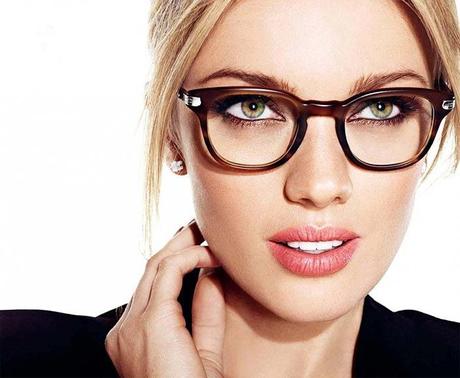 Grooming your brows is also a very good option, because with glasses the eyebrows become more noticeable. Make sure your brows are well trimmed and are in proper shape.
You can add color to your look by going off with a bright red pout that brings in that "chick factor". A bold lip color transforms the face, adding interest to a face that is been seen wearing the same frame.